No, Lena Dunham is not a child abuser
It's perverse to brand her behaviour as a seven-year-old as 'sexual assault'.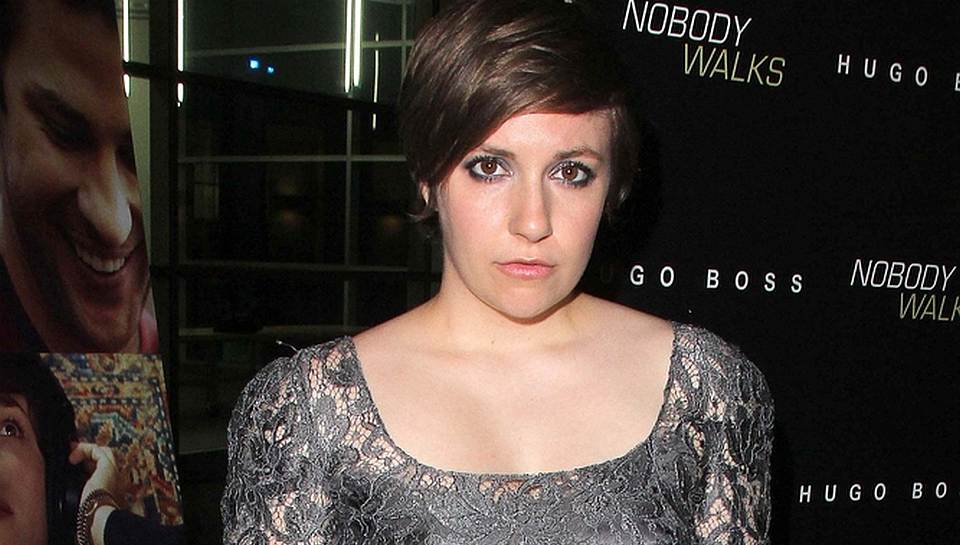 Lena Dunham is right to be outraged. In her new book Not That Kind Of Girl, the writer and actress recollects how as a seven-year-old she was fascinated by her one-year-old sister's vagina. As is often the case with children who act on their curiosity, this led her to touch her sister's genitals. And how has some of the media responded to her revelation? By rebranding this incident of a child's exploration and sexual curiosity as the behaviour of a 'sexual predator'. Outraged conservative American blogger Ben Shapiro approvingly quoted the National Review's Kevin Williamson: 'there is no non-horrific interpretation of this episode'. Shapiro has charged Dunham with sexually abusing her sister.
Sadly, this grotesque tendency to see children's natural curiosity about sexual organs as a marker of depravity and abuse is not confined to politically motivated moral crusaders like Ben Shapiro. We live in a world in which children who play 'Doctors and Nurses' or six-year-olds who hug or kiss each other are often looked upon as sexual deviants worthy of punishment.
Take the case of six-year-old Hunter Yelton. Last year he was suspended from his Year One class in Colorado for kissing a girl on her hand. The original charge of 'sexual harassment' was changed to 'misconduct' by the school authorities in response to a public outcry. Thankfully, he was eventually allowed to return to school. Another six-year-old, identified only as Oswin in East Bay, California, was not so lucky. This child was accused of brushing his best mate's groin while playing in the school playground. Oswin was not only suspended – a sexual battery charge was placed on his permanent school record.
Before you conclude that this morally confused tendency to pathologise and criminalise children's sexual experimentation is only a problem on the American side of the pond, think again. In Europe, too, sexual inquisitiveness, which is a central part of child development, is increasingly cast in a sinister light. It was the banning of the game of kiss chase by a primary school in Lincoln in England in February 2007 that first alerted me to the growing trend for viewing children's physical behaviour as the equivalent of adult misdeeds. My subsequent research showed that schools and other institutions were increasingly confusing children's sexual exploration with acts of abuse. For example, in Birmingham in 2007 a five-year-old reception-class pupil was suspended for 'sexual misconduct'. In the same year, four girls from primary schools in Leicestershire were also suspended for 'sexual misconduct'.
In recent years, 'inappropriate sexual behaviour' by young children has become a veritable public-policy obsession. Typically, the difference between 'inappropriate' and 'appropriate' behaviour is highly subjective. Guidance for social workers instructs them to recognise that children are at risk from their peers and that sexual play should not be interpreted as 'normal'. But since when has children's sexual play been deemed abnormal? When Dunham responded to her media accusers by tweeting, 'And by the way, if you were a little kid and never looked at another little kid's vagina, well congrats to you', she expressed an age-old understanding of the normality of children's sexual play. Tragically, social workers and others are today told to keep a keen eye out for such normal behaviour so that they can stamp it out.
Over the past two decades, far too many institutions, influential figures and advocacy campaign groups have lost the ability to assess and understand children's actions in terms of your average youngster's experience of development. Consequently, children's very natural and normal expressions of sexual awakening are misinterpreted as the moral equivalent of conscious adult conduct. These days it is increasingly necessary to point out that when a 26-year-old man or women touches another person's genitals, it means something very different to when a six- or even 10-year-old acts in the same way. The fact is that there are many forms of behaviour that are entirely harmless in the context of children's lives yet which would take on a more sinister meaning if they were carried out by an adult. Today, adult society is falling into the trap of rediscovering the dark side of grown-up life in the realm of childhood.
Western societies have become increasingly confused about childhood. Yes, there are occasionally incidents involving genuinely inappropriate or abusive contact between children, and these need to be dealt with properly and sensitively. But the constant focus on abuse as an omnipresent feature of childhood means that any form of physical interaction or expressions of sexual curiosity tend to be treated with suspicion. Where once the threat to children was associated with adult predators, now abuse has been redefined and expanded to the point where even very young children can be implicated as agents of this crime.
Despite the horrible remarks being hurled at her, Lena Dunham had the authority and confidence to go on the offensive against her accuser. Tragically, many anonymous parents and children feel far too intimidated when confronted with similar charges. Which is why we need people like Dunham to encourage a more enlightened attitude towards the meaning that society attaches to children's sexual behaviour.
Frank Furedi is a Professor of Sociology at the University of Kent and author of Paranoid Parenting (Bloomsbury).
To enquire about republishing spiked's content, a right to reply or to request a correction, please contact the managing editor, Viv Regan.