Student censors – the children of an academy in crisis
Academics' abandonment of knowledge has green-lit campus censorship.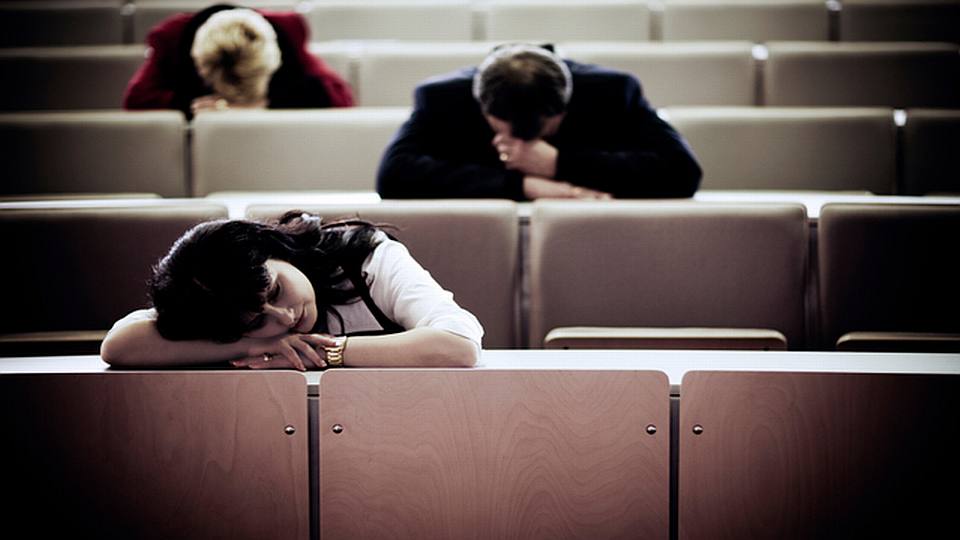 This is an edited version of a speech given at the East Midlands Salon debate, 'What is the university for?'.
The question we are being asked to answer is: what is the university for? My answer to this is simple. The university is for the unfettered pursuit of knowledge, through research and debate, and the transmission of this body of knowledge to students. It is a space in which the battle of ideas produces and renews our collective understanding.
Freedom of speech is essential to this process. As John Stuart Mill wrote: 'It is only by the collision of adverse opinions that the remainder of the truth has any chance of being supplied.' Free speech, then, and forthright debate, is what allows us to produce and renew knowledge before passing it on, ready to be contested by the next generation.
To start with, I'd like to focus on how I think the student's role within this process is being undermined.
The great tragedy is that the biggest threat to students' ability to pursue and contest knowledge today comes from students themselves. Or, at least, the unrepresentative students' unions and campaign groups that are calling all of the shots on campus.
Today, students' union are trampling students' free speech and diminishing the purpose of the university in the process. It's not difficult to find examples of this happening. In the past year alone, University College London Union (UCLU) banned a Nietzsche reading group because they deemed it fascist; the London School of Economics Students' Union (LSESU) disbanded its own rugby club for distributing sexist flyers; and the University of Derby Students' Union (UDSU) briefly banned all UKIP members from campus on the basis that Farage and Co posed a threat to student safety.
But perhaps it's too easy to lay the blame solely at the feet of these hysterical students' unions, as if Generation Y, by some bizarre twist of genetic fate, was spawned with a default, factory setting of 'belligerent' and 'borderline deranged'. While I've nothing against bashing students – I spend a lot of my time doing it – it's simply not the whole story. Instead, I think we need to cast our gaze back to the university itself. Because, in two distinct ways, universities and academics themselves have laid the foundations for this new culture of student censorship.
The first is seen in university administrators' newfound obsession with student wellbeing. Students' unions often invoke the language of safety when justifying their petty bans. But when UDSU officials said that UKIP was a threat to student safety, this didn't mean they thought Roger Helmer would instantly head-butt a first year if he was ever given the chance. What they meant was that Helmer's ideas posed a threat to their members' emotional wellbeing.
This image of students as childlike and frail is writ large in the services universities offer today. It is evident in the recent explosion of counselling and wellbeing services at universities – the constant pleas for 'stressed out' students to seek advice and help. And this fawning approach has bled into how courses are taught – with students being given the option to opt-out of particular courses, readings or seminars that deal with tough issues, like rape or domestic violence. Students are being encouraged to think that even their course content is a potential threat to their emotional wellbeing.
The second and more crucial factor here, however, is the academy's retreat from the pursuit of truth and knowledge. In the arts and the humanities in particular, various ideological trends have undermined the concept of knowledge itself, painting it as a potentially dangerous illusion. You can see that in the enduring influence of postmodernism, which sees all truth as subjective and constructed. While the influence of cultural studies has also worked to paint the very concept of a body of knowledge as a colonial import – a mechanism of Eurocentric control.
In essence, students' abandonment of free speech has been green-lit by the academy's abandonment of academic freedom. In many academic circles today, academic freedom is being tossed out in favour of what is being termed 'academic justice'. The argument goes that academic freedom has become a cover for protecting damaging and oppressive ideas. Therefore, the logic goes, any areas of research or inquiry that compromise a pre-defined idea of social justice should be snuffed out.
This perfect storm of institutional and ideological trends has facilitated the campus culture we have today; an atmosphere in which free speech is feared and knowledge is derided, leaving the university, and students' place within it, diminished. The student censors of today are the product of an academic sphere that is no longer able to defend its founding principles. And it's about time academics recognised this.
Tom Slater is assistant editor at spiked and coordinator of the 'Down With Campus Censorship!' campaign. Find out how you can get involved here.
To enquire about republishing spiked's content, a right to reply or to request a correction, please contact the managing editor, Viv Regan.