Why it's bad to be protected from offence
Greg Lukianoff's Freedom From Speech skewers the idea that we have the right not to be offended.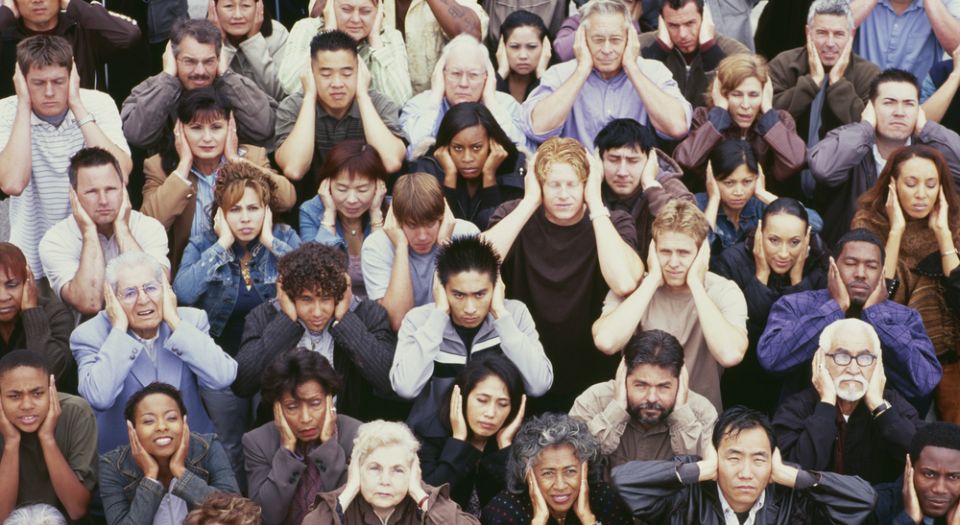 'The fight for freedom of speech has never been easy.' So concludes Greg Lukianoff, president of the US-based Foundation for Individual Rights in Education (FIRE), First Amendment attorney and free-speech advocate, in his latest offering, Freedom From Speech.
In this sharp, insightful pamphlet, Lukianoff outlines what he sees as the main threats to free speech today. As one would expect from the president of an organisation that works specifically in higher education, much of the book focuses on campus censorship, with trigger warnings and 'disinvitation season' (the annual Spring standoff between college commencement speakers and students who want to get them, well, disinvited) getting special attention. Lukianoff rails against the right not to be offended and decries colleges for their tiny free-speech zones. These campus-based examples are then used to highlight a general anti-free speech trend in society at large.
In his exploration of the growth of disinvitiation season, Lukianoff shows that those perceived to be on the political right are far more likely to be disinvited than those on the left. Recently, speakers including Ayaan Hirsi Ali and Condoleezza Rice have either found themselves disinvited, or have voluntarily withdrawn from college speaking engagements as a result of student pressure. Lukianoff uses disinvitation season to reveal that it is so-called progressives and liberals who are more likely to call for gags and bans these days. He argues that disinvitation season is part of an underlying academic move towards reinforcing an 'expectation of confirmation'. This refers to the idea that a student's views are beyond contradiction and that they are comfortable only hearing from those with whom they broadly agree. spiked has clocked numerous examples of this expectation recently. From the banning of lads' mags and raunchy pop songs on UK campuses, to a London university's gagging of a Nietzsche club, it seems that on both sides of the Atlantic, striving for emotional protection and a safe and comfortable learning environment is now preferred to a challenging and robust education.
The book is equally concerned with the appearance of so-called trigger warnings. Lukianoff traces the insidious rise in college trigger warnings, from their emergence in niche online chat rooms and forums to their current ubiquity on campuses across the US. For those not familiar with trigger warnings, they are warnings attached to anything from books to articles that advise students of the potentially traumatic content contained within. Such warnings touch upon a range of issues, from sexism and racism, to rape and suicide. Lukianoff sees trigger warnings as another key component of the shift towards protecting students from the potential discomfort they may feel as part of a rigorous academic experience, an experience that is no longer celebrated as an essential part of university education. In fact, as Lukianoff argues, if this shift continues, it is more likely that the goal of higher education will be to provide students with a comfortable and 'safe' learning environment, rather than one which takes them out of their comfort zones.
Lukianoff reminds us that 'college is where you are supposed to learn about the world as it truly is, which includes some horrific and dreadful topics'. Moving beyond the realms of campus, he describes the rise of trigger warnings as part of a more general rise in what he describes as a 'limitless care ethic in which outsiders are responsible for safeguarding the emotional state of all'. As many spiked writers have also argued, basing policy decisions on the need to protect those most easily offended sets a dangerous precedent, one which strikes directly at the heart of freedom of speech and expression.
Trigger warnings and disinvitation season are examples of what Lukianoff calls a more general 'problem of comfort': 'People all over the globe are coming to expect emotional and intellectual comfort as though it were a right. This is precisely what you would expect when you train a generation to believe that they have a right not to be offended. Eventually, they stop demanding freedom of speech and start demanding freedom from speech.' Lukianoff sees this as leading to a distinct polarisation within US culture. He argues that we are more likely to seek out likeminded individuals and congregate with them, be it in internet chatrooms or in physical locations, than seek out those with whom we disagree.
He makes an intriguing comparison between physical comfort and intellectual comfort, suggesting that both may be part of the same historical progression. But while physical comfort seems eminently desirable, Lukianoff reminds us that intellectual comfort is actually quite dangerous. Describing intellectual comfort as the desire to live in a harmonious environment free of debate, in which disagreement is best avoided, Lukianoff points out that this is antithetical to what has allowed civilisation to flourish. Rather than avoiding debate and challenging ideas, he encourages it: 'The idea that we can truly tackle hard issues while remaining universally inoffensive – an impossible pipe dream even if it were desirable – seems to be growing increasingly popular.'
Throughout this engaging book, Lukianoff makes two points that are worth particular attention. As a Brit living and working in the US, I am fascinated by the constitution and how it plays a part in daily life. I am also concerned that the First Amendment is used to end debate on free speech (not to mention the other four First Amendment protections). That is, because of the First Amendment, we don't need to worry about free speech as it is already guaranteed. Lukianoff seems to share my concern: 'Though often used interchangeably, the concept of freedom of speech and the First Amendment are not the same thing.' Indeed, the danger of relying on the First Amendment is, dare I say it, a possible catalyst to the problems described in this book. If we are to stand up for true free speech, we should not be relying on Supreme Court justices, or judges anywhere else in the world, to protect such freedoms. It is up to us, the people of a cultured and civilised society, to stand up for free speech and tolerance.
A second important point addresses the supposed guardians of the potentially offended. Readers of spiked will be familiar with our distaste for those intent on protecting us from the big bad world, and their pious concern for the poor, easily offended rabble. spiked editor Brendan O'Neill recently described these new-age moralists as the offencerati. Lukianoff skewers them, calling them 'self-righteous censors… who must protect society from the objectionable opinions of the unenlightened masses'. Be it Sun-reading builders in the UK or Fox News-viewing hillbillies in the US, the idea that any of us need protection from 'dangerous' thoughts or opinions is one that we must all fight against in order to protect free speech for everyone, on both sides of the Atlantic.
Neil Ross is a writer based in New York.
Freedom from Speech, by Greg Lukianoff, is published by Encounter Books. (Buy this book from Amazon (UK)).)
Greg Lukianoff will be speaking at Free Speech Now!'s New York event, 'Should even hate speech be free speech?', on 30 October. For full details and to book your free tickets, click here.
To enquire about republishing spiked's content, a right to reply or to request a correction, please contact the managing editor, Viv Regan.