Gone Girl: movies should entertain, not educate
So what if this movie sends the 'wrong' message about rape?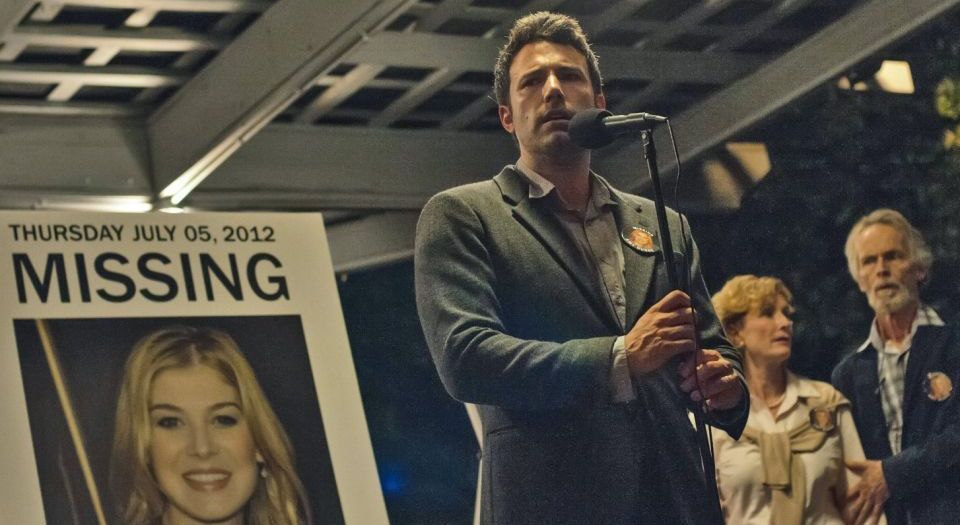 The trick of a great thriller is to trap you in subtle, yet absorbing atmosphere of doubt and intrigue. A pit of uncertainty that makes you feel that anything, or nothing, could happen. Gone Girl, the new, David Fincher-helmed adaptation of Gillian Flynn's bestseller, is a prime example. It's a blood-spattered and wry look at a marriage gone very, very bad, cast in a disarmingly clinical aesthetic. It's not the film's much-touted mid-suite twist that gets your gut wrenching, but an ongoing uncertainty about who to trust – who these characters truly are.
By contrast, the reaction to Gone Girl has been anything but unpredictable. It has played out with all the clanging inevitability of a bad punchline, with Britain's professional offencerati leaping on the film for its allegedly murky assertions about rape, and, more specifically, rape victims.
Without wanting to spoil the plot, as all the handwringing think pieces have proceeded to do, let's just say that in the film, at one point, it is alleged that a character has framed another for rape. It's a strangely minor detail in the torrent-like plot, sweeping us from the mini-mansion of pristine Missourian couple Nick (Ben Affleck) and Amy (the 'gone girl', Rosamund Pike) through a murky mystery tour of the psychopathic mind.
But this didn't stop the moral fury from rising. Writing in the Guardian, crime novelist Joan Smith accused the film of 'recycling the most egregious myths about gender-based violence', more specifically the supposedly widespread idea that 'it's childishly easy to get away with making false allegations of rape'. On an even more vociferous note, one Huffington Post blogger fumed: 'Contrary to what popular culture and men's rights activists would have you believe, women do not routinely run around making rape claims.'
It was all an exercise in strawman moralising. Flynn and Fincher hardly set out to expose some conspiracy of fake rape convictions that is tearing society apart. And I'm pretty sure no one else is, either. Men's rights activists are a rare and backward breed, usually found skulking around comment threads, spewing nonsense to any masochistic soul who'll listen. And, as for popular culture, I can't think of a single film, song, play or painting that takes as its subject the evils of the rape-framing sex. From polite society to the kitchen table, this argument is simply not being made.
While the critics of Gone Girl may talk of rape as if it is still an improbable taboo, wrapped in a shroud of pernicious gender stereotypes and a Victorian 'it wouldn't do to talk about it' attitude, the fact remains that, in the UK in particular, rape is treated with the utmost seriousness today. Smith references a report by former director of public prosecutions Keir Starmer which lays to bed the issue of false rape allegations. She offers to send it to everyone involved in Gone Girl, as if Starmer is some lone, marginal voice, shouting the truth into a vacuum. When, in fact, Starmer is a leading public figure, who, during his time as DPP, was at the forefront of recalibrating Britain's legal system around the figure of the victim – a process that has, as it happens, had some genuinely troubling consequences.
What we have here, then, is less a rage against a deeply misogynist film, than a refusal to accept anything that dares to stray from a certain moral script. Gone Girl's crime is not that it plays to the rape-apologist galleries, but that it has the gall to offer a fictional portrayal of rape – one that, in the minds of feminist-hued commentators, sends the wrong kind of message.
Just think about where this logic takes us. Are we genuinely suggesting that artists should shy away from difficult subject matter unless they're prepared to offer the proper, polite-society-sanctioned depiction of it? This attitude can only have a chilling effect on artistic expression and would traduce the complexity of art, artists and the public that consume it. Culture never bears a direct relation to reality. There is always subversion, reinterpretation and nuance – often manifesting in ways that aren't immediately clear. Incidentally, Glynn has said that her penchant for psychopathic female characters was born of a distaste for the paragon of womanly virtue that is so often foisted on readers. But even if Gone Girl was a piece of flagrant, men's rights propaganda, the audience must be allowed to consume, judge and pick out its pernicious arguments for themselves.
The days of movie censorship are far from over. While the bygone moral panics over sex and violence may seem like a distant memory, a deep-rooted concern about art's potentially corrupting influence still pervades, attaching itself to newer concerns and anxieties. Today, in the current climate, sexual violence tops that list. Indeed, in January, the British Board of Film Classification (BBFC) published its new guidelines, including a new statement concerning the impact of scenes of sexualisation and sexual violence. While the BBFC has long rebranded itself as a family-friendly classifier, rather than moralistic censor, this announcement may soon mean films like Gone Girl will be put under much tighter scrutiny. Except maybe the BBFC won't have to bother, considering we have a moralising commentariat willing to step in where the old-guard censors have stepped out.
Tom Slater is assistant editor at spiked. He is chairing the session Do films warp minds? at the Battle of Ideas festival, held at the Barbican in London on 18-19 October. Get tickets here.
Watch the trailer for Gone Girl:
To enquire about republishing spiked's content, a right to reply or to request a correction, please contact the managing editor, Viv Regan.