London: let's build better
The capital is headed in the right direction – up. But can we please ditch the 'quirky' buildings?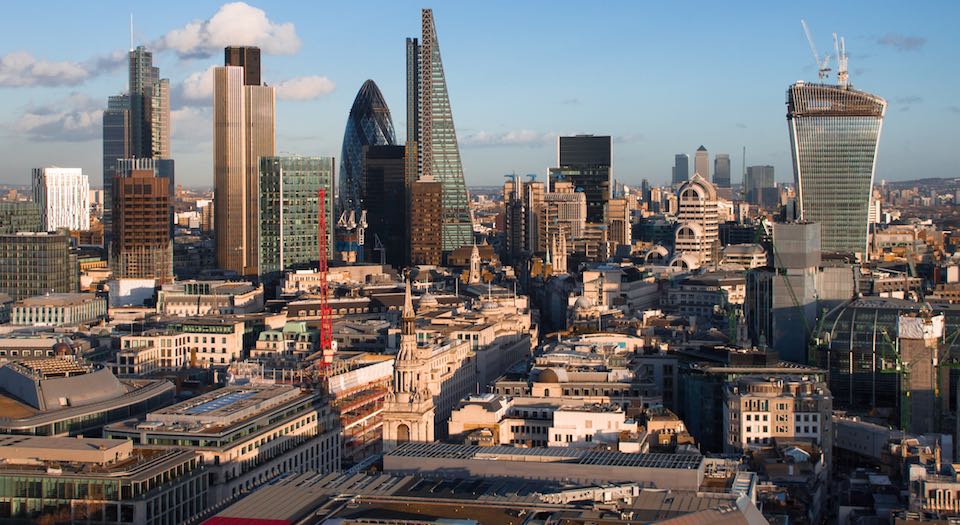 London seems to get a new skyscraper every week. Over 200 new towers are currently proposed to be built. We are in the midst of a building frenzy. Usually, this would be cause for celebration – we need more tall buildings for all manner of reasons. Not this time, though. It's pretty much impossible to get excited about London's new towers; they're just too crap.
London's planners have a vision for this city. So what are the words being used to describe this new generation of monuments that will come to dominate our skyline. Breathtaking? Ground-breaking? Nope: 'Relatable.'
Peter Rees, chief planning officer for the City of London, wants our new cloud-busters to be cuddly and familiar, kooky and quirky. 'Nicknaming is important', he said. 'The fact that the public warmed to tall buildings after the Gherkin is indicated by the fact that they wanted names for them: they wanted distinctive buildings they could relate to.'
The subtext of his remarks is this: the masses fear tall buildings, but we must build up in order to provide new homes and cement London's status as a global centre. How can we solve this problem? We can counterbalance the scariness of tall buildings by building them in cheeky shapes – shapes straight out of our own homes!
Many buildings designed using this philosophy are up, being built or have been accepted by planners. We have the Walkie Talkie, the tower at 20 Fenchurch Street that looks like a normal skyscraper that has been trodden on. Then there's the Leadenhall building, aka the Cheese Grater. Let's not forget the Pinnacle, a colossal building under construction in the City of London that looks like a rolled-up napkin, and has been nicknamed accordingly. There's even the Can of Ham – it looks as bad as you'd imagine – which is planned to be built at St Mary Axe.
I'm sure I'm not the only one who takes issue with this trend. These silly new designs threaten to undermine the very thing that makes London so appealing. Cities are about seeing new things, being impressed, being challenged and, yes, being scared. All the best buildings are intimidating. Cities are brilliant because they are unnervingly forward-thinking and fact-paced, brimming with energy and innovation. It is backwards to try to make our towers cute, cuddly and – urgh – 'relatable'. Our new skyscrapers are infantilising Londoners; they suggest Londoners can only appreciate architecture when it resembles household items.
We should continue to build upwards. New development is needed. We are in a housing crisis and we want to attract investment. But we should ditch quirky buildings and build ones that are truly memorable. A great skyscraper can embolden a skyline with sharp, crisp angles – think One World Trade Centre in New York, or even the Shard in London. Or we could build something truly experimental, like New York's eye-watering Tower Verre.
There's no shortage of criticism of our kooky new towers. Campaigners in Architect's Journal and the Observer have spoken out against current planning policy, and various petitions have received hundreds of signatures. It seems few people are in favour of our new towers. But herein lies the problem: many people opposing London's rubbish new skyscrapers are more or less in opposition to skyscrapers, full stop. Still, with great design and a forthright defence of the power and purpose of new and innovative architecture, we can win that argument.
Alex Dean is a writer and student.
To enquire about republishing spiked's content, a right to reply or to request a correction, please contact the managing editor, Viv Regan.