It will take more than an oath to improve our schools
Making teachers swear loyalty to their profession won't repair their authority.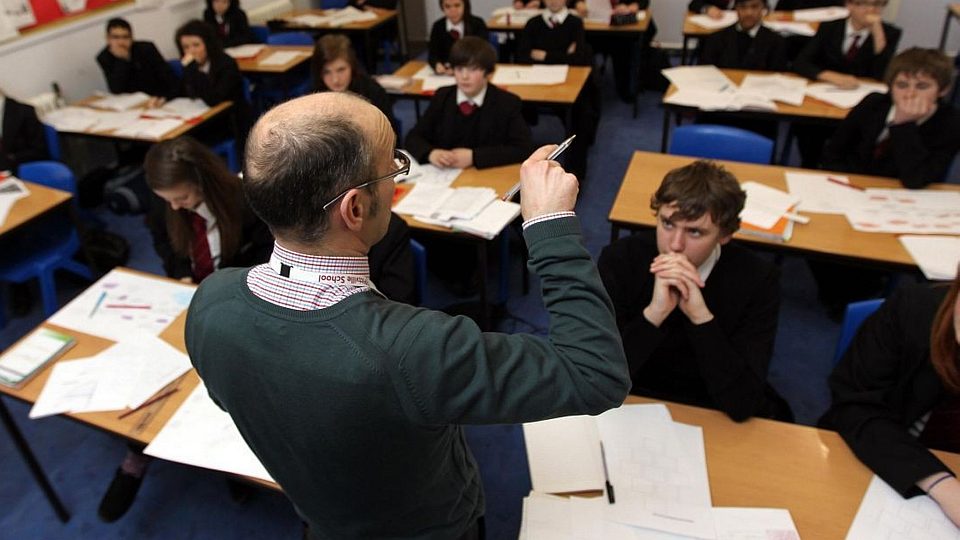 Usually, British politicians with an education brief go to Shanghai or Finland or some other flavour-of-the-month 'best practice' nation to gain inspiration for a new policy gimmick. Tristram Hunt, Labour's shadow minster for education, is no exception. A few days in Singapore have convinced him of the virtues of getting teachers to swear an oath of loyalty to their profession.
That's right: Hunt has called on teachers to commit themselves to the values of their vocation by taking a kind of classroom version of the Hippocratic Oath. Hunt's announcement is not quite as silly as it sounds. He recognises a fundamental flaw in English education – namely, that the teaching profession is not respected enough to engage authoritatively with the problems facing the classroom. The relative weakness of teachers' professional authority in the UK stands in sharp contrast to the high standing and respect that societies like Finland and Singapore accord teachers. Hence Hunt's call for a ritual that seems to imbue teaching with authority.
Unfortunately, it is not the number of oaths that teachers take that determines their standing in society. Community attitudes towards the teaching profession are shaped by cultural attitudes towards learning and education, as well as admiration for the qualities associated with the role of teachers. In parts of Asia, teachers are regarded as exemplary educators because they are perceived as highly educated authorities on their subject. Consequently, parents trust them to serve as reliable guides for their children.
For teachers, a profession that enjoys the respect of its community is able to take itself seriously. But teachers need more than a sworn commitment to uphold the 'meaning and purpose of teaching' in order to drum up a sense of vocation. Rather, they need to be clear about the values of education and the purpose of teaching. Unfortunately there is considerable evidence to suggest that the British educational establishment is less than clear about the purpose of education. The failure to engage seriously with this problem was exemplified six years ago, when the General Teaching Council for England (GTC) produced its Code of Conduct and Practice for teachers. Incredibly, not one of its eight 'core values of the teaching profession' touched upon the actual role of an educator. The focus of the 33-page document was on the role of the teacher as a childminder, manager and therapist.
Take the following list of 'core values of the teaching profession' proposed by the GTC: excellence and continual development; commitment and empathy; reflection and self-regulation; honesty and integrity; respect, equality, diversity and inclusion; involvement and empowerment; collegiality and cooperation; and responsiveness to change.
This list, which reads as though it had been lifted from an HR handbook, contains not a single value that is specific to the domain of education. How are these core values of the teaching profession any different to those of dentists, accountants or soldiers? It raises the question of what the values of education and educators are. The core value of the teaching profession needs to be subject expertise, and the responsible exercise of authority and judgement in the classroom.
Yes, the restoration of the status and authority of the educator requires the teaching profession to take itself more seriously, and for it to be, in turn, taken more seriously by others. But that requires a fundamental rethinking of the meaning of teacher-training. Institutions undertaking teacher-training need to replace the existing narrowminded curriculum with one that is more intellectually challenging. We need teachers who have a competent grasp of an academic discipline and who therefore gain authority from their ability to educate their students in a particular subject. But for all this to work, we need a greater cultural valuation of teaching itself, not off-the-shelf oaths and empty rituals.
To enquire about republishing spiked's content, a right to reply or to request a correction, please contact the managing editor, Viv Regan.