Brooks Newmark: another chance to bash the tabloids
Post-Leveson, even Tory sex scandals are deemed unacceptable.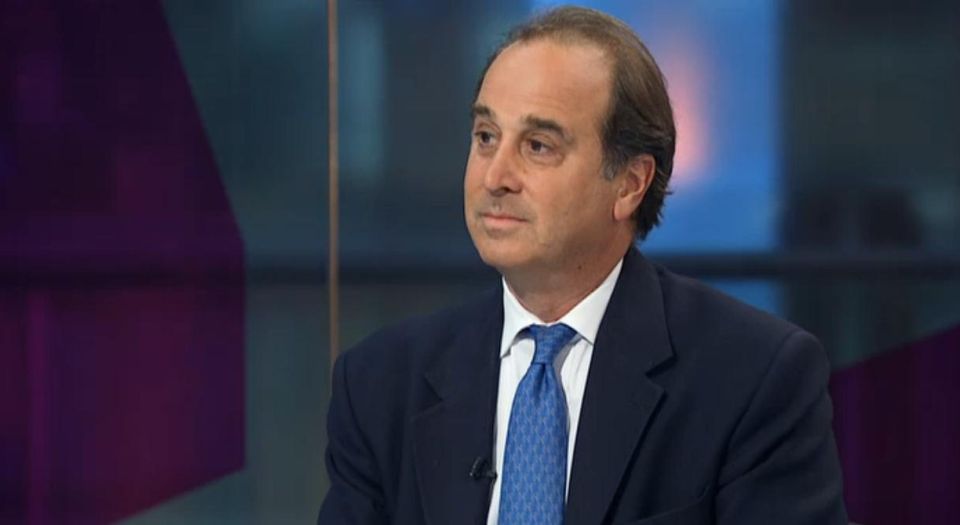 There was something almost old-fashioned about the Sunday Mirror's story on Brooks Newmark, the fiftysomething Conservative minister for civil society who sent a picture of his todger to someone on Twitter he thought was a beautiful young Tory PR woman, but who turned out to be a male reporter. 'D'oh', Newmark no doubt said to his wife and five children.
Of course, the social-media aspect was very 'now'. And the act of taking a photo of your undercarriage, albeit in this case, framed by paisley pyjamas, belongs to an era characterised by smartphones and a near pathological absence of embarrassment. But still, this seemed to be a low-rent addition to the grand tradition of Tory sex scandals. Think David Mellor, sweating away in a Chelsea shirt (not true) while sucking the toes (not true) of his mistress Antonia de Sancha in 1992. Think of Tim Yeo, a young-ish face of then Tory prime minister John Major's moralistic Back to Basics campaign, accidentally getting his mistress pregnant in 1993. Think further back to Lord Lambton, the Tory MP snapped in bed enjoying a spliff while flanked by a couple of call-girls, in 1973. Yes, Labour luminaries, from John Prescott to Robin Cook, have enjoyed their fair share of extramarital bunk-ups, usually with their secretaries, but for smirking kink, you can't beat a Tory sex scandal.
Yet no sooner had the scoop appeared than the spell of Tory scandals past was broken. This is not 1994. This is 2014. Anti-tabloid sentiment is dominant. As one prominent blogger put it: 'The Sunday Mirror sting on Brooks Newmark was a hark back to the dark days of the News of the World.' Indeed, there was palpable sense that you just can't do these things anymore. And little wonder. After the phone-hacking scandal, after Murdoch's mea culpa, after Leveson, those sections of British society who have long loathed the popular press, blaming it for keeping the left down, for creating a bovine mass interested only in celebrity gossip (so the elite narrative runs), are in the ascendant. They've even found friends in high places who, for different reasons, have an obvious vested interest in taming the press. So, what in the past would have been seen as a story about a Tory politician with an eye for the ladies/lads, became something else. It became a story about the press, about its methods, about its ethics. No-mark Newmark ceased to be the story; the focus was on the storymakers, in this case the Sunday Mirror. A laugh-at-the-Tories story had, almost overnight, become another stage in the crusade against tabloid journalism, and, more surreptitiously, tabloid readers.
The Conservative education secretary, Nicky Morgan, was one of the first to turn the tables: 'There is […] the broader issue of this story and the fact there was a paper that seemed to be out to target a particular group of men. They will have to answer, I'm afraid, and I think there are regulations affecting that.' Tory MP Mark Pritchard, one of five other Tory MPs approached by the fake Tory PR, confirmed he would be making a 'formal complaint' to the new post-Leveson regulatory body, the Independent Press Standards Organisation (IPSO), about 'the Sunday Mirror's questionable techniques'. Elsewhere, in the Telegraph, one columnist asked simply, 'how in this post-Leveson world, did this story ever see the light of day?'. The Guardian was content to call the Sunday Mirror story, 'the first big test for the Independent Press Standards Organisation'.
So what would in the past have been tomorrow's fish-and-chip paper has now become a chance for the anti-tabloid lobby to exert yet more pressure, and for IPSO to respond by flexing its muscles. And what exactly seems to be the problem with this story? Well, there's a lot of focus on the methods involved. The journalist, a freelancer called Alex Wickham who works in the main for the Guido Fawkes website, is accused of a variety of alleged journalistic wrongs, from going on 'a fishing expedition' (he contacted several Tory MPs, but only Newmark bit) and entrapment, to nicking the images of the lady he pretended to be from a variety of different women's Instagram accounts.
But this obsession with 'the Mirror's questionable techniques' is a piece of obscurantism, a bit of codes-and-rules chaff to distract from the press-taming motive. After all, anyone familiar with the history of investigative journalism will know that the biggest scoops almost always involved borderline illegal methods, from phone tapping and mail intervention, to wiring up for interviews and setting up hidden tape recorders. As we've always pointed out on spiked, such methods are necessary for a very simple reason; the journalist is trying to tell a story that those involved do not want to be told.
Ah, say those currently weighing in against the Sunday Mirror, that 's all very well, but the key concept here is whether, as Roy Greenslade puts it, 'the end justifies the means', whether, that is, the story is in the 'public interest'. And it's here, on this idea of the 'public interest', that all arguments against the Newmark story ultimately come to rest. Because if Newmark engaging in a spot of 'I'll show you mine…' is deemed to be of interest to no one outside of Newmark's family, then the story, and the methods involved, can be labelled unjustifiable, a violation of editorial code and so on. Which is precisely what many politicians and Leveson adherents are arguing: that Newmark's nether photography is not in the public interest. 'As far as I'm concerned, what Brooks Newmark does in the privacy of his paisley pyjamas is between him and his wife', concludes one columnist.
But the idea of the public interest is not what it appears. As we have argued before on spiked, the public interest is not actually defined by us, in the public sphere. No, as its eighteenth-century coinage indicates, it's defined for us, by our so-called betters in the upper circles of society, which today means lawyers, politicians, pundits and celebs rather than the monarch and his courtiers. In short, the idea of the public interest is the means by which the UK's political elite, hunkering down in lawyer-heavy committees, decides what we should and what we shouldn't know. It is a smokescreen for censure and censorship.
As it happens, the Newmark revelations are not exactly edifying. But that's the thing about a proper notion of the public interest, as a context-specific, public response to an event or news story: what we make of the Newmark story, whether we decide to buy a copy of the Sunday Mirror or not, is not something that should be decided in advance by Guardian columnists, or Leveson-conscious politicians, or even newspaper editors. It should, and can only, be decided by us. If it's not, then that is not a decision taken in the 'public interest'; that is a decision taken in the interests of the elite.
Make no mistake, as the 'Newmark scandal' scandal develops, the objective on the part of all those outraged by a rather quaint Tory-totty sting, is to inhibit the press, to make editors think twice about telling the public something, to encourage the press to rein back on anything that feels a bit controversial. As IPSO chief Sir Alan Moses put it this week at the Conservative Party conference: 'One of the things about the code is that newspapers think beforehand… a rush to judgement [on whether to publish or not] can lead to injustice.' To make newspapers think beforehand – these are predictably worrying words. While the Sunday Mirror's exposé might not be the most enlightening of tales, we need to defend their right to publish it – and, more importantly, our right to read it. It's not a newspaper's role to 'think beforehand' about the public interest for one good reason: we, the public, are perfectly capable of thinking for ourselves.
Tim Black is deputy editor of spiked. He will be speaking at the debate Election 2015: what next? at the Battle of Ideas festival, held at the Barbican in London on 18-19 October. Get tickets here.
To enquire about republishing spiked's content, a right to reply or to request a correction, please contact the managing editor, Viv Regan.