The Kafkaesque clampdown on campus hook-ups
Sex at college can be cringey, but that doesn't make it assault.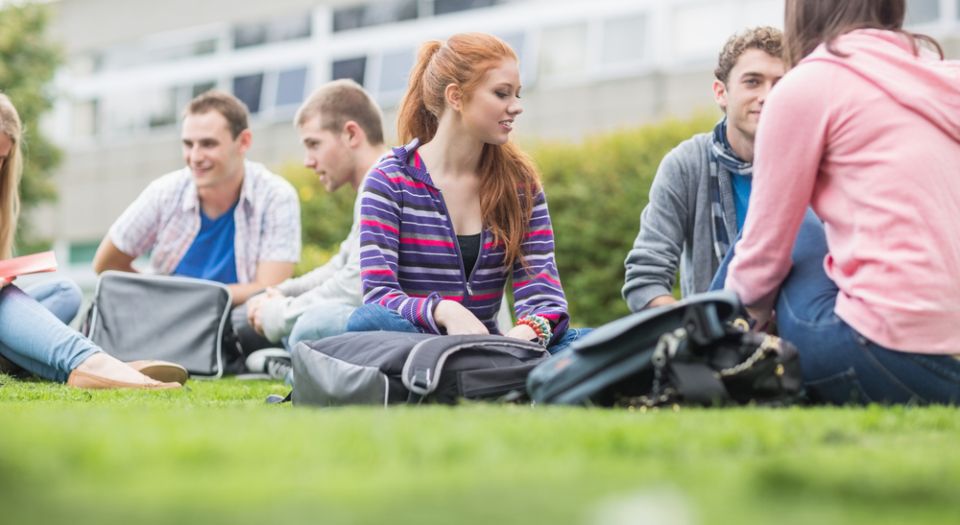 American college students arriving for the Fall term will find a very different climate on campus. In addition to the usual rituals of moving into their rooms, buying their books and registering for classes, many will be attending mandatory workshops on sexual violence and the meaning of consent.
Though workshops like these are not new, they have acquired a greater emphasis and urgency since April when the US Department of Education announced a federal investigation of 77 colleges and universities over their handling of complaints of rape and sexual assault.
The investigations come hot on the heels of the release of the Not Alone report issued by the White House Task Force to Protect Students from Sexual Assault on Campus. If students take away nothing else this year, they will at least have a heightened awareness of the problem of sexual assault. On the face of it, this is no bad thing. But a closer look shows that the authorities' crusade is riddled with problems.
For a start, it is based on questionable research. The Campus Sexual Assault Study 2005-2007 claims that a shocking 20 per cent of female students experience sexual assault during their time on campus, a figure repeated throughout the official literature. But the study suggests this figure is anything but robust. The data comes from a survey of students conducted at just three Southern universities. The small and potentially self-selecting nature of the sample is troubling – but even more problematic is the fact that these sexual-assault figures were calculated on the basis of the researchers' interpretations of incidents, often in direct contradiction to what women themselves thought.
The strategy for dealing with this alleged crisis is equally problematic. The White House administration is using Title IX legislation, intended to ensure equal access to education for women, to pressure colleges and universities into establishing and maintaining a parallel but vastly inferior system of justice. Unlike the real criminal-justice system, in which those accused of crimes have rights, campus authorities follow a list of recommendations as spelled out by the new Not Alone guidelines, which fall far below acceptable legal standards.
In this parallel system, campus functionaries investigate and prosecute potentially serious crimes in secret tribunals. Not only are colleges ill equipped and unaccountable, there is no guarantee that due process – the legal standards that ensure proceedings are fair, especially to the accused – will be upheld.
On campus, there is no presumption of innocence. There may be no right to representation; no right to know the exact nature of the allegations made or who made them; no right for the accused to present evidence in his defence; no statute of limitations; and no right to appeal. There need not even be an accuser. Colleges may act on a complaint explicitly against the wishes of the person who made the complaint, as Yale University did earlier this year.
We could add to these concerns the shifting understanding of what constitutes a crime. In the criminal-justice system, 'the crime of rape' has become a subcategory of 'sexual assault' in order to capture acts beyond forced intercourse. The Obama administration has gone much further than this on campus. 'Sexual assault' has become a subcategory of 'sexual violence' and 'sexual violence' has in turn become a subcategory of 'sexual harassment'. Sexual harassment is defined as 'unwelcome conduct of a sexual nature, including sexual violence'. It includes 'unwelcome sexual advances, requests for sexual favours, and other verbal, non-verbal, or physical conduct of a sexual nature'.
The unintended consequence of this extension of the category of inappropriate behaviour is the expansion of what may be considered a crime. Thus, rape, attempted rape and molestation are now on a par with unwanted kissing or rude comments. This, coupled with a definition of sexual assault that emphasises consent and the capacity to provide consent over the intentions and purposes of both parties has led to at least one Kafkaesque situation at the University of Missouri, where the very act of asking someone to engage in sex is considered unacceptable behaviour that 'will not be tolerated'.
But of all the reasons to be critical of these new measures, the impact on women and their relationships with men may be the most worrying. In a climate in which almost any unpleasant, or ambiguous encounter – especially those fuelled by alcohol – can be interpreted as sexual assault, a generation of women is being encouraged to view the normal missteps and awkwardness of college sex as potentially life-ruining violations.
Take this incident reported on the Middlebury College 'It Happens Here' website:
'E started talking dirty to me. I jokingly said something about E getting me aroused when I already said no, and I felt a hand between my legs. Whatever physical state I was in, E assumed it meant I had changed my mind and started touching me more. I should have said no again; I didn't say anything. I had an overwhelming feeling like I wasn't allowed to say anything. I let E do exactly what E wanted to do so it would be over and we could go to bed.'
This is typical of 'survivor stories', which are mostly unreported incidents posted on websites as part of the It Happens Here Project. A handful of these first-person accounts describe incidents in which women were drugged without their knowledge, or forced into sex or molested – incidents that clearly merit official investigation. The majority, however, are tales of naiveté and disappointment, of having trusted someone who turned out to be a jerk. Sex with a jerk is then, retrospectively, labelled a violation. Reported incidents are much the same.
This allegation, made by a student at Swarthmore College and featured in Philadelphia Magazine, is a good example:
'I basically said, "No, I don't want to have sex with you"… And then he started again a few minutes later, taking off my panties, taking off his boxers. I just kind of laid there and didn't do anything – I had already said no. I was just tired and wanted to go to bed. I let him finish. I pulled my panties back on and went to sleep.'
Such tales make painful reading. They remind older, more experienced adults of just how messy, sordid and cringey sex in college can be. They also leave the unsettling feeling that a profound loss of perspective has occurred.
The sexual revolution has always been double-edged. The freedom to experiment with multiple partners without stigma means that we all have more sexual experience. This is no bad thing, especially for women whose sexuality was variously disregarded or even demonised in the past. But the experiences that pave the way to sexual and emotional maturity are sometimes, and perhaps inevitably, unhappy ones. It is a rare person who has no embarrassing skeletons in the closet marked 'sex in college'. We must, as the saying goes, kiss a lot of frogs.
But if these experiences are not particularly worthy or edifying, the freedom to exercise our judgment, to take risks and to make mistakes, is liberating in and of itself – even in cases when that choice is not to have sex outside marriage, as some people do.
With this in mind, the call to end sexual assault on campus is less about justice than it is a thinly veiled demand for less freedom, a plea for protection from one another and, especially, from ourselves. As with so many discussions of human relationships today, the focus on sexual assault expresses a deep anxiety about intimacy and an obsession with risk.
According to this view, the world is a dangerous place and people are not to be trusted. Instead of acting on our desires, in the moment with our person of choice, we must be nudged to think and think again about our feelings every step of the way. Are we still sure about consenting? Is our partner? There is no room for ambiguity and no stage at which remorse is pointless. Men are seen as particularly suspect, as if violence were one point on the continuum of their sexuality. They therefore require education to teach them not to rape. All-male institutions like sports teams or fraternities must be highly regulated or, better still, dissolved lest they magnify or intensify the masculine culture of sexual violence.
Where once feminists railed against strictures against 'dangerous' female sexuality, they now seem perfectly content to portray male sexuality as inherently problematic. Indeed, there is an almost evangelical zeal to campaigns like Ring the Bell or Men Against Violence Against Women, in which men 'take the pledge' to the breathless applause of the feminists for whom so-called hyper-masculinity is the root of all evil.
No one wants to minimise the seriousness of sexual assault, and yet if we do not distinguish between ordinary sex and a serious crime in which sex is used as a weapon, this is precisely what we are doing. Surely victims of assault and those accused of it deserve to have their cases dealt with seriously and systematically, with all the professionalism and attention to detail we demand from the criminal-justice system? More importantly, isn't it time we started trusting in the capacity of men and women to emerge from unpleasant intimate encounters unscathed, stronger and wiser as a result?
Nancy McDermott is a writer and mother based in New York.
To enquire about republishing spiked's content, a right to reply or to request a correction, please contact the managing editor, Viv Regan.