Cut the crap about the gender pay gap
For a new generation of women, the pay gap is history.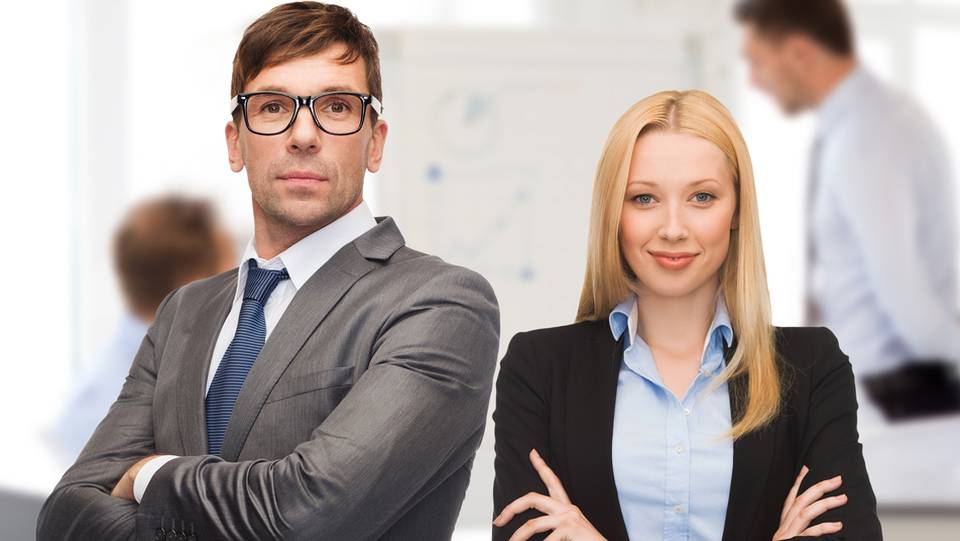 Where would we be without the gender pay gap? With girls outperforming boys at school, outnumbering male students at university, and women experiencing no more practical hindrances than men to achieving anything they want in life, feminists have been forced to shift their attention to the more nebulous cultural sphere in order to prove that women remain victims of a patriarchal conspiracy. Often played out in the messy virtual world, feminism has been reduced to a question of lifestyle choice and personal identity, with the supporters of the Twitter hashtag #YesAllWomen hysterically pitched against those in the #WomenAgainstFeminism camp. So, apparent evidence that women really are disadvantaged in a way that can be counted and measured, through the pay gap, is greeted with an almost audible sigh of relief.
Whatever people's views on stay-at-home mothers, glamour models or body hair, it seems there is one thing on which all can agree: men being paid more than women is a very bad thing indeed. The fact that no one today seriously argues that men should earn more for doing the same work is no impediment to politicians, feminists, academics, celebrities and anyone who has ever been near a workplace or a woman decrying this financial injustice. The gender pay gap provides a useful opportunity for everyone to demonstrate their feminist credentials and to show that women still experience institutionalised sexism. Indeed, such is the desire for the gender pay gap to exist that the facts have been ignored in the pursuit of narrative consensus.
Last week in the UK, headlines declared that women in London earn 13 per cent less than men and that the pay gap is widening. Not only do such claims not stand up to scrutiny – even worse, they actually hide a far more positive story about women's pay. A recently published report from the UK Department of Culture, Media and Sport examined changes in median hourly earnings over time and showed that since 1997 the gender pay gap has shrunk. Men have seen their pay increase by 57.4 per cent over this period, while women's wages grew by 74.5 per cent. For women up to the age of 40, median hourly earnings rose faster than for people in any other group, increasing by 81.7 per cent, and as a result the pay gap for this cohort went down from 25.1 per cent to 12 per cent.
This welcome levelling-off in pay differentials has no doubt been driven by many factors, including equalities legislation, fear of litigation, women delaying having babies until later in life, and an increase in female graduates taking better-paid professional jobs. Unsurprisingly, all these factors combined mean that London has the lowest pay gap of anywhere in the UK. Crudely put, women in London get paid 86.8p for every £1 earned by men; in comparison, women from the whole of the UK earn nearly 20 per cent less than men each hour.
But the above suggests that, for all the shrinkage of the pay gap, it is still the case that women are hard done by in comparison with men. Certainly, these headline-grabbing statistics about a smaller but still existing pay gap are used by politicians and campaigners in their handwringing over the plight of women and girls today. However, what is less well known is that such statistics are arrived at by conflating the earnings of women of all ages, all occupations, and those in part-time and full-time work. The reality is that for people aged under 40 and working full-time, the gender pay gap is around zero; since 2009 women aged 22 to 29 have actually earned more than men. Furthermore, evidence shows that as the pay gap falls first for younger people, this smaller differential sticks with each generational cohort as they age. So, if current trends continue, the pay gap should be a thing of the past in the space of some 20 years.
This generational effect is rarely noted in glossy campaigns and petitions, such as Mind the Gap; instead, the 20 per cent pay gap is reported unquestioningly. However, not only does this figure take no account of age – it also ignores the type of work undertaken. Wages vary considerably according to job, and for many reasons women have not always chosen to go into the highest paying careers. All the evidence suggests that this is beginning to change – as the number of female graduates increases, so does the number of women entering well-paid professions. Gender pay-gaps do of course exist within professions, but again much of this is down to more women choosing to become nurses rather than doctors, or remaining as classroom teachers rather than moving into school management. While it's fair to ask why women make these kinds of choices, it is not surprising women are paid less for doing a different job.
The headline gender pay-gap figures also ignore the fact that more women choose to work part-time: overall, 43.2 per cent of women work part-time compared with 13.7 per cent of men. It's long been the case that most part-time jobs are comparatively low skilled and low paid. This is beginning to change, and a significant proportion of women are now securing well-paid professional jobs before shifting to part-time work when they have children. Of women aged 30 to 39, 38.4 per cent work part-time compared with 8.4 per cent of men, but the gender pay gap for this group is actually -8.2 per cent. This group of women is earning more per hour than men. Working part-time brings with it disadvantages: it's perhaps less easy to pick up over-time or to get chosen for promotion if you are not seen to be at your desk. Bonuses are often made dependent upon hours worked or profit generated, so if you are a woman working part-time, you will get a proportionately smaller bonus than a man working full-time. This may further explain some of the London pay gap.
A gender pay gap, albeit one that is rapidly decreasing, still exists; but the good news is that when occupation, contracted hours and most significantly age are taken into account, it all but disappears. In fact, the youngest women today, even those working part-time, are already earning more each hour than men. We need to ask why this is not more widely known and question the motives of those who seem so desperate to cling to a last-ditch attempt to prove that women remain disadvantaged. We should be telling today's girls that the potential to do whatever job they want and earn as much money as they please is theirs for the taking, rather than burdening them with the mantle of victimhood.
Joanna Williams is education editor at spiked. She is also a lecturer in higher education at the University of Kent and the author of Consuming Higher Education: Why Learning Can't Be Bought. (Buy this book from Amazon(UK).)
To enquire about republishing spiked's content, a right to reply or to request a correction, please contact the managing editor, Viv Regan.