Boyhood: the kids are all right
Richard Linklater's paean to childhood is a breath of fresh air.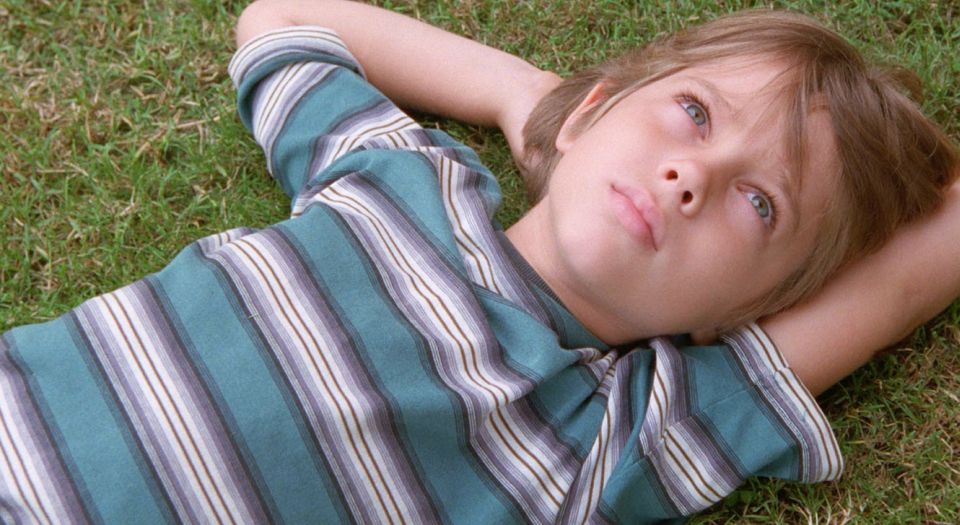 Childhood today is often painted as being fraught with peril. The vicissitudes of life are seen less as a tapestry of experience than as a pattern of abuse. From the ramping-up of intervention into family life, to the expansion of mental-health categories for children, to the calls for mandatory parenting classes to ensure kids aren't mentally maimed by their wretched parents, it sometimes seems like we live inside the head of Philip Larkin. His doomy dictum, 'They fuck you up, your mum and dad', may as well be carved on the walls of social-services offices across Britain.
But it's always worth remembering that, like Larkin himself, these voices of woe are haughty and aloof, divorced from the realities of everyday life. Even as the child-protection industries have grown, and as media panics have ensued and elite-driven scrutiny of the parenting skills of the lower orders has intensified, most of us have grown up unscathed and, dare I say it, happy.
Boyhood, the latest film from the floppy-haired and soppy-souled Texan director, Richard Linklater, is a paean to childhood in all its fraught, trying and often mundane beauty. It's a mammoth project, not to mention a logistical marvel, filmed three days a year for 12 years and working with the same cast, who develop, age, sprout hair, lose hair, bloom and wilt before our very eyes. Such marathon filmmaking is of the sort that many try and fail to see through, blighted by irreconcilable schedules, short-termist studio heads and sheer boredom: Lars von Trier's proposed three-decade epic, Dimension, ended up as a short film after just six years. But Boyhood is more than a triumph of prudent pre-production and formal gimmickry – it's a welcome reminder that the kids are, indeed, all right.
The film has all the components of a modern morality tale. Mason Junior (Ellar Coltrane) is a moptopped six-year-old daydreamer living in suburban Texas with his sister, Samantha (Linklater's daughter Lorelei), and their struggling single mother, Olivia (Patricia Arquette). Their gadabout would-be musician dad, Mason Senior (Ethan Hawke), decamped to Alaska after the divorce, and shows up, on occasion, in his rusting hotrod armed with presents and apologies. The family is upended time and again as their mum is forced to escape two successive alcoholic husbands. But this is not a study of broken families and broken people. Time passes, life goes on and the family struggles through and makes it out the other end. The only times Mason really gets upset is when his swarmy and manipulative stepdad insists on shaving off his locks – that is, until a girl at school passes him a note expressing her approval of his 'kewl' do.
The film unfolds in a series of ellipses, jumping forward a year at a time. For fellow millennials it's a trip down memory lane via Harry Potter, the emo craze and the explosion of internet porn. But there's something universal here, too – knitting together the sort of inconsequential memories that stay with you for no clear reason. Linklater is a sentimentalist at heart and there are moments when this gets the better of him. In one scene, Olivia, now a college professor, urges a Mexican labourer to get an education; a few years later, he serves them in a restaurant, where he's working to put himself through college. But as we rattle through this family's life, there's little time to dwell on the gushy pay-offs.
Mason grows up into a vaguely irritating artsy teen, espousing his half-baked theories about the soul-sapping power of social media in a languid Williamsburg whine. But whether or not you like him is beside the point. Linklater is, if nothing else, a deeply humane filmmaker. Like his breakout 1991 film Slacker, which was filled with the inane musings of workshy Gen Xers, he retains an affection for his characters even as they're being complete prats. In a film this beautifully realised, it's hard not to share in that spirit.
There's no point in Boyhood in which you feel as if Mason, or any of his family, have 'arrived', that they've overcome past troubles and settled in to being the people they'll be for the rest of their lives. Mason is almost always on the verge of something new and even as his middle-aged dad belatedly grows up, has another baby, ditches his Pontiac for a minivan and shaves his goatee into a respectable tache, he's still prone to lapsing into the manchild he was before. When Mason is dumped by his high-school sweetheart, his dad insists she was always 'too square' for him and urges him to get stuck in with the coeds when he goes to university – Mason cringing as his dad reminisces about his own rackety past. As in Linklater's Before trilogy, which dropped in on a couple at nine-year intervals, you're never quite sure how things are going to turn out. Life, as ever, goes on, but you're left with the sense that everything will probably be all right.
Tom Slater is assistant editor at spiked.
Watch the trailer for Boyhood:
To enquire about republishing spiked's content, a right to reply or to request a correction, please contact the managing editor, Viv Regan.