Rod Liddle vs the New Establishment
Selfish Whining Monkeys is a biting critique of the metropolitan elite.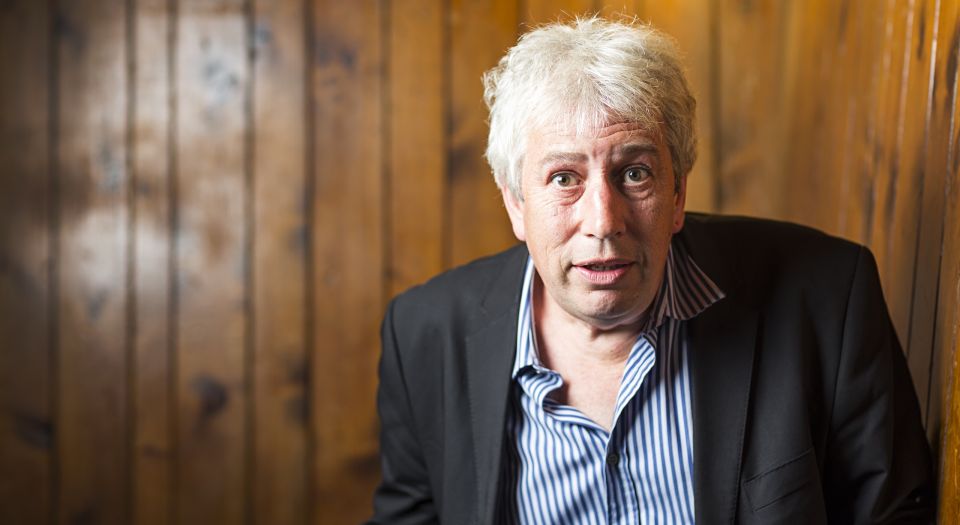 Selfish Whining Monkeys by journalist Rod Liddle has had a good duffing-up by reviewers and commentators. Some of his harshest critics are, unsurprisingly, the sort of people Liddle blames in his book for many of the ills of modern life. David Aaronovitch, Will Self and Julie Burchill are among those who have lined up to put the boot in.
Why has Selfish Whining Monkeys, which, in style and content, is very much like Liddle's popular column in The Sunday Times, had such a hostile response? Liddle could see this as proof that he has hit his target, as most of the hostile reviewers are part of what he characterises as the 'faux left', the metropolitan elite who 'consider themselves left, or leftish, but whose views are either wholly irrelevant to the poorest indigenous sections of our society, or positively hostile towards them'.
And there you have the nub of why Self et al have attacked this book so viciously. The claim against Liddle is that his championing of the white working class, his opposition to immigration and his nostalgia for an overwhelmingly white, prelapsarian 1950s Britain (Liddle cites the decline of organised religion as one of the reasons for our current social malaise) automatically make him a racist. The critics do not prove this claim, preferring, as Aaronovitch does, to notice 'the sly references to racial characteristics'. Self is subtle enough to suggest that Liddle may be suffering from a kind of false consciousness, that Liddle 'thinks he believes' he is not a racist but really he is, as evidenced by his use of words such as 'tribe' to describe the Muslim community.
If this sounds familiar it is because it is the same charge that has been made against the UK Independence Party (UKIP) and its supporters over the past year. In many ways, Selfish Whining Monkeys could be a manifesto for UKIP. Each chapter is its own furious polemic against an aspect of modern life – schools, the class system, the aforementioned faux left, the EU, the free market, London. Like UKIP, Liddle professes to give a voice to those who have been disenfranchised by the congelation of political life into a 'New Establishment'. In his column for The Times, Hugo Rifkind helpfully summed up what this New Establishment stands for:
'I find myself perhaps belatedly realising, I am a man of strong establishment views. I am broadly Europhile and certainly unionist. That's only half of it, though. I am also politically correct, feminist, environmentalist and avowedly multiculturalist. It's a bit of a shock to realise these are all now establishment views; they certainly never used to be.'
Liddle's crime, in the eyes of the New Establishment, is to claim to speak for those who feel they have been left behind by modern life. These days, as we saw with the media's relentless campaign against UKIP leader Nigel Farage, this is enough to turn him into a pariah.
But his book is more than a simple Farage-style saloon-bar rant. Like his columns, it is also often very funny, self-deprecating and quick to notice the absurdities of modern life. He reflects on the aftermath of his Spectator column, 'Dr Liddle's Casebook', in which he panned the claims that ME is a physical disease. Among those who wanted him prosecuted for hate crimes against ME sufferers was a woman who, Liddle recounts, was told by police 'that the man [Liddle] was a well-known arsehole and it was best to ignore him'. 'So common sense still exists in at least one constabulary, then', is Liddle's witty aside.
He also picks up on other, less populist aspects of modern life which he finds distressing, such as the intrusion of the judiciary into political life, the rise of censorship and intolerance (he defends Muslims who burn Remembrance Day poppies in public), and the false 'choices' we are offered in public services. In defending democratic rights, especially free speech, he is firmly on the side of the democrats (with the egregious exception of his opposition to freedom of movement).
Liddle's instinct is that of a satirist. Part of the cause of the vitriol hurled at him is that nobody likes being mocked. But I think what has really infuriated reviewers is that, in the process of mocking, Liddle often transgresses the New Establishment's most stringent rule: You Can't Say That.
Rob Killick is CEO of Clerkswell. Read Rob's blog, UK after the recession.
Selfish Whining Monkeys: How we Ended Up Greedy, Narcissistic and Unhappy, by Rod Liddle, is published by Fourth Estate. (Buy this book from Amazon(UK).)
To enquire about republishing spiked's content, a right to reply or to request a correction, please contact the managing editor, Viv Regan.