Banning adverts for 'junk food' is censorship
Action on Sugar's plans are bad for the public sphere's health.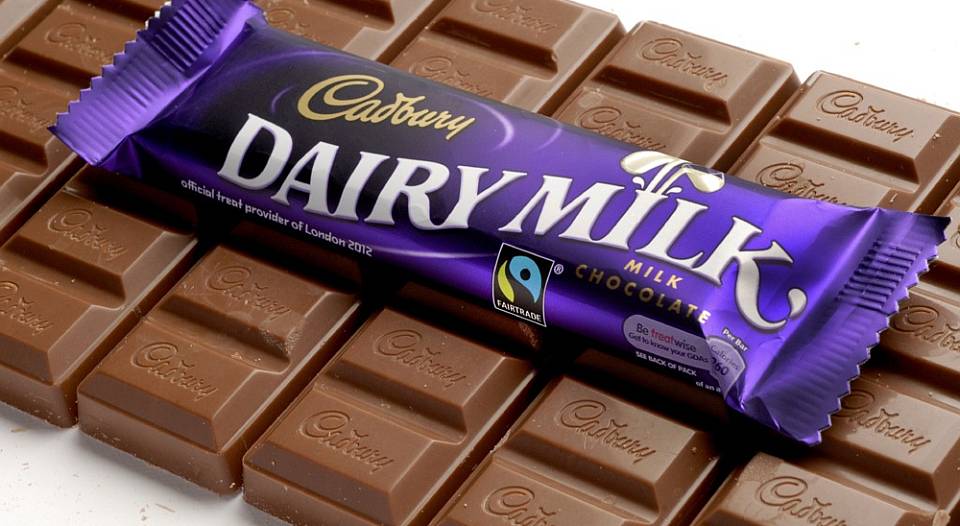 On Sunday, UK campaign group Action on Sugar (AoS) published its Childhood Obesity Action Plan. As puffed up as, well, a sugar puff, AoS declared that the plan had been requested by the secretary of state for health, Jeremy Hunt. The seven action points in the plan aim to tackle the 'food environment', which is, apparently, entirely responsible for obesity. Implementing the plan will require the government to provide 'strong leadership to bring about a sea-change in the philosophy of the whole soft-drink and food industry'. There is plenty to criticise in the AoS plan, which is stuffed full of ideas for lifestyle interference on the word of self-appointed experts. But one idea stands out: 'a total ban on advertising of ultra-processed foods that are high in saturated fats, sugar and salt, and sweetened soft drinks, to protect children'.
There is already a ban on the broadcast advertising of 'junk food' to children in the UK, which came into force in January 2008. However, AoS claims, 'these restrictions have not protected children, because the current restriction only applies to programmes where children make up a 20 per cent higher proportion of the audience than they do of the general population. This means that the advertising of sweetened soft drinks and ultra-processed fast food occurs in the early evening programmes, which are some of the ones most watched by children, including soaps, game shows and reality TV shows. Indeed about 70 per cent of the television that children watch is outside the hours of "children's TV" that these rules cover.'
AoS is not the only group to demand an extension of the current ban. For example, in March this year, the Children's Food Campaign demanded a ban on such adverts before the 'watershed' (ie, 9pm), the time when younger children are assumed to have been packed off to bed.
Put simply, such bans, whether limited or comprehensive, are censorship.
There are essentially two problems with any form of censorship. The first is that people, companies or political groups are denied the opportunity to say what they want to say. Of course, this is most important in relation to political ideas. Those who run society should be held to account for their actions and policies, and we should be free to offer up for debate other alternative outlooks and policies. To deny freedom of expression, even to viewpoints that most of society would disagree with, is the first step towards dictatorship – even if it is a dictatorship of the right-on chattering classes rather than an individual autocrat.
But freedom of expression cannot just apply to political ideas. It must also apply to any idea, claim or promotion. If the authorities can pick and choose which ideas qualify for the protection of free-speech rights, then we don't have free speech. From this point of view, even big corporations flogging food of limited nutritional value – as long as the products themselves are legal – should be free to promote their products as they see fit. Just because a small group of activists have got it into their heads that a product is harmful, that is no excuse for state censorship.
The other major problem with censorship is the idea that we cannot be trusted to decide for ourselves whether we can cope with an idea or not, so the authorities need to keep certain ideas away from us. It is demeaning to us as citizens to assume that the majority of the population are just sponges that absorb ideas unthinkingly. This outlook undermines the very bedrock of democracy: that free-thinking, reasonably robust individuals can work out what they think for themselves.
In the case of advertising, there is a paternalistic view that we should not want certain kinds of products. They are, we are assured, bad for us – so bad, in fact, that our eyes should be shielded from their very sight, lest we give in to temptation. The advertising of cigarettes – which remain an entirely legal product – was completely outlawed by the New Labour government under the Tobacco Advertising and Promotion Act 2002, although TV advertising was banned long before. Cigarettes are now hidden in cabinets behind shop counters, in case we are so dazzled by their presence that we cave into the desire for a puff. Australia has even legislated to remove branding from cigarettes altogether – so-called 'plain packaging' (a move that seems, ironically, to have increased rather than decreased smoking rates).
Nor is this petty censorship restricted to tobacco. All sorts of rules and regulations apply to the advertising of alcohol (see here), despite the fact that booze is very much at the heart of our social culture. Now it seems even the advertising of food must be restricted further.
'What about the children?', cry the health-lobby activists and the politicians itching to be seen to be 'doing something' to protect us from evil corporations. Children, of course, should be protected from things that might potentially harm them. Where the potential harms are clear, it is uncontroversial to deny children the right to buy certain products, like cigarettes and alcohol. But it is far from clear that snack foods and fizzy drinks pose anything like the risks associated with booze and tobacco. There is certainly no short-term harm from a packet of Monster Munch or a can of Coke.
In truth, the argument that we should 'think of the children' is really a means of controlling adults. Indeed, Action on Sugar appears to be calling for a blanket ban on the advertising of these products. We are all to be treated like children, with the state acting in loco parentis to determine what choices we can and cannot make for ourselves. This idea is every bit as authoritarian as banning unpalatable political views.
Extending the ban on 'junk food' advertising would not have the slightest impact on the nation's health. But it would certainly worsen the already sickly state of free speech.
Rob Lyons is associate editor of spiked.
To enquire about republishing spiked's content, a right to reply or to request a correction, please contact the managing editor, Viv Regan.