In praise of shopping
Harry Wallop talks to spiked about Iceland, olive oil and snobbery.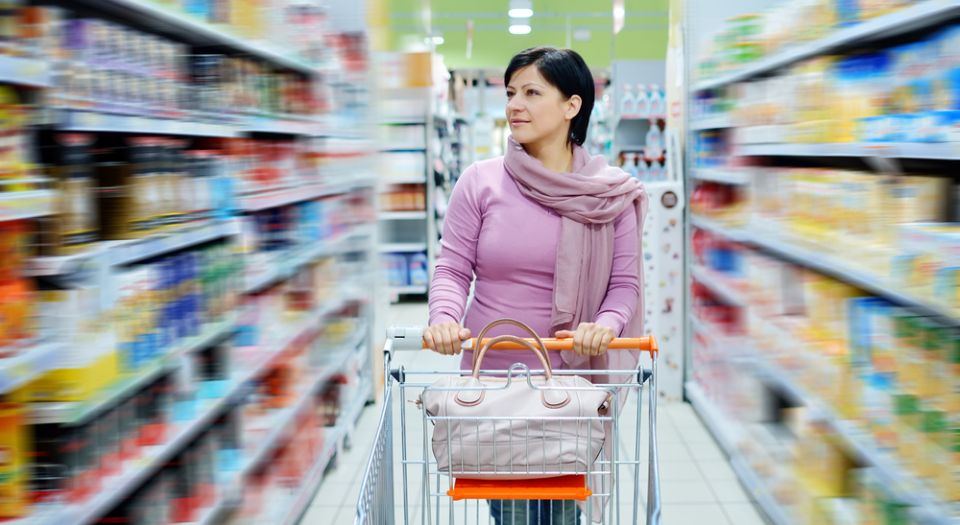 It seems that Wallop, a Daily Telegraph feature writer and author of Consumed: How Shopping Fed the Class System, is not following the dominant cultural script on consumerism – that it is responsible for all manner of social and environmental ills.
There are the academics who suggest that shopping is wreaking psychological havoc among the populace, prompting people to thirst after more stuff in a desperate attempt to overcome their 'status anxiety'; there are the self-styled radicals who see shopping as little more than a means to keep the masses down, while greed surges ever upwards; and then there are the environmentally concerned who hold our consumption habits responsible for nothing less than the destruction of the planet. Regardless of the stripe of their criticism, they share the same demand: we need to rein in consumerism, and return to a time when less was more.
Wallop clearly has little truck with such politically motivated nostalgia. 'I think people have terribly romantic notions of previous eras, especially the 1950s. They seem to imagine it was a wonderful idyll in which people cycled to the local butcher, local baker, and no doubt the local candlestick maker – and one had all that one wanted. But for many, it wasn't wonderful; it was often bloody miserable. When it comes to consumption, in both service and in choice, we are definitely in a better place, despite the downsides, than we were a generation or two ago.'
Not least among the many things that Wallop is prepared to celebrate about modern consumer society is the sheer choice of products on offer. 'It's a cliched point, but I'm 39 years old now, and I can remember childhood holidays probably about 30 years ago in which my mother, in order to make a salad dressing had to go to a local pharmacy to buy olive oil. Remember, that wasn't that long ago. But if you walk into virtually any Tesco now, you will be confronted by a range of 20 to 30 different olive oils.
'You could argue that it's too much, that it's hugely wasteful', Wallop continues, 'but I think it's better to have that range than to have to traipse to Boots to get your olive oil, for example, in a tiny phial usually used to get wax out of your ear'. Quite.
But while Wallop certainly values the huge benefits of modern modes of consumption, from the sheer range of products on offer to the basic improvements in people's living standards, he is also acutely aware of what is almost a by-product of consumerism; that is, the extent to which people now define themselves and others on the basis of their consumption habits as opposed to their productive roles. This has effectively allowed an updated class-based snobbery to flourish.
As Wallop puts it in his book: 'Class is no longer what we do with our hands nine to five, it is what we do with our wallets at the weekend. How that money arrives in our wallets must play a part, but how we define ourselves and how others view us mostly comes down to the weekly drive to the local retail park, rather than the daily trudge to the factory.'
While it's clear that the disappearance of the old, class-based contest over production is one of the principal reasons for people now tending to define themselves in terms of consumption rather than production, why, I ask Wallop, has consumerism acquired this role? 'In the past', he tells me, 'there just weren't as many consumer options, which meant it was not really possible to define oneself in terms of those shopping or eating habits. But now, with the huge variety on offer, there is a more obvious board on to which you can pin your status.'
Indeed, one of the most striking phenomenon of recent years, has been the tendency of a largely metropolitan, middle-class social stratum, to use certain shops or newspapers or eateries as synonyms for a type of person they will then denigrate. 'No more so than with fast food', writes Wallop, 'which over time [has taken] on a demonic quality, at least in the eyes of those who refuse to eat it. Junk food for the junk classes.'
As Wallop explains: 'There is a way in which a lot of class-based sneering is deemed acceptable, certainly in the broadsheet papers, which would not be acceptable if it was framed in terms of race or gender or sexuality. It means they get away with really vitriolic language in relation to people's tastes: what TV programmes people watch, what shops people frequent, and so on. The supermarket Iceland is a case in point. You see quite the most appalling snobbery among the Twitterati towards Iceland. They don't really understand it, and they think it's perfectly acceptable to say that its trash, that it's just full of frozen food, and so on.' Of course, as Wallop implies, they're not really having a pop at Iceland; they're attacking Iceland shoppers.
Still, there is little doubt in Wallop's mind that although consumerism might be the form in which a lot of class-based snobbery is being expressed, the low-cost riches now available to many, thanks to modern modes of consumption, are definitely something worth celebrating. There are indeed hugely positive aspects to consumerism.
If you would like a chance to explore the issues around consumerism further, book your place at spiked's next Parliamentary Debate, Celebrating Consumer Choice: Standing Up for Shopping in the 21st Century.
Tim Black is deputy editor of spiked.
To enquire about republishing spiked's content, a right to reply or to request a correction, please contact the managing editor, Viv Regan.