Liverpool FC, 1983-84: fighting their way to glory
Tony Evans provides an invigorating blast from football's non-PC past.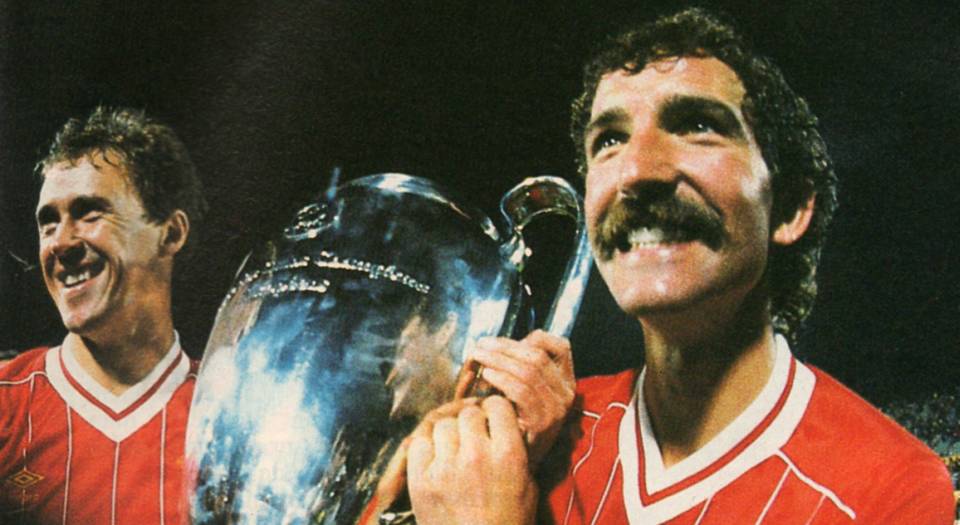 For the Liverpool-supporting anorak, I Don't Know What It Is But I Love It is a pretty easy sell. But for fans of other clubs, this new book by Tony Evans, the football editor of The Times, seems a pretty unpromising proposition. It's a detailed account, not of the history of another club, but of just one season, with a description of every single game – including seemingly endless League Cup replays. League Cup replays. Seriously?
But it's worth making the effort because Liverpool's astonishing season of 1983-84 actually has two elements that make for a great book: a triumph-over-adversity narrative, and some outstanding characters. Even more important, however, is the background. Because compared to the slick, lucrative Premier League of today, this book – set amid a hooligan-ridden sport in a city seemingly in terminal decline – might as well have been set on Mars.
First, the narrative. (No worries about spoilers here – the cover has the team with the European Cup, so you know how it ends.) At the end of the previous season, Liverpool's manager, Bob Paisley, stood down after an astonishing period of success. From 1976 – his second season in charge, having replaced the legendary Bill Shankly – through to his retirement, Paisley had won six league championships, three League Cups, the UEFA Cup and the UEFA Super Cup. Oh, and the small matter of three European Cups, a feat only recently matched by Real Madrid's Carlo Ancellotti. The travails of David Moyes this year in trying to follow the success of Alex Ferguson only illustrate the difficulties.
So to whom did Liverpool turn? The club promoted from within, but it was still a controversial choice. Joe Fagan was 62 years old – just two years younger than the retiring Paisley – and had to think long and hard before stepping into the spotlight. In the end, he did it in part to keep the rest of the Liverpool coaching staff – the famous 'Bootroom', so called for where they held meetings – in their jobs.
Worse, while Liverpool's first-choice 11 was pretty damn good, there was little depth to the squad. Yes, there was still the ageing Kenny Dalglish, arguably the best player in the world in the gap between Johann Cruyff and Pele and the rise of Diego Maradona. The club's young whippet of a striker, Ian Rush, was starting to score goals for fun. But stalwarts like defenders Phil Neal and Phil Thompson were also getting on a bit; the safe and reliable Ray Clemence had been replaced in goal by the eccentric Bruce Grobbelaar; and there was little cover if injuries struck. Which is just what happened when Irish midfielder Ronnie Whelan was sidelined early on. New signing Michael Robinson was no match for his illustrious strike partners, either.
Just to compound Liverpool's woe, their much richer rivals Manchester United were on the rise. Having won the 1983 FA Cup final, United were expected to be serious challengers to Liverpool's attempt to become the first postwar team to win three consecutive championships. Liverpool, the city, was skint and even the league champions often played to a half-empty stadium.
Which brings us to, in my mind, the central character of the piece: Graeme Souness, the Liverpool captain. In retrospect, Souness was an astonishing player. Not only was he a very gifted passer of the ball, scorer of long-range goals and a talismanic leader, he was also as hard as coffin nails, a supremely confident man who positively embraced a fight.
This is best illustrated by a moment in the bruising (an understatement) European Cup semi-final first leg against Dinamo Bucharest of Romania. Having been fouled repeatedly by the Dinamo captain, Lica Movila, Souness warned him not to do it again. Movila ignored the warning and, when the attention of fans, players and officials was directed elsewhere, Souness decked his opposite number, breaking his jaw in two places.
Of course, for the return leg, Souness was a marked man. But he didn't duck the challenge, he thrived on it. He may have left the field in Bucharest with his socks in shreds from all the kicks and studs-up challenges, but he led his team to victory – and a place in the final against Roma, which, by coincidence, was scheduled to be played in the Stadio Olimpico in Rome, Roma's own home ground. So here was a team in transition, with a new and reluctant manager, which had battled its way to the league title back home, facing a high-class team including members of Italy's 1982 World Cup winning team alongside brilliant Brazilians like Falcao. Everything was stacked against Liverpool – yet they won after a penalty shootout, most notable for the off-putting antics of Grobbelaar.
Yet the background details are what really brings Evans's book to life. Here's a moment from the book's prologue, describing Liverpool's trip to Tel Aviv in Israel in advance of that European Cup Final. 'Now, on a warm spring night, tension was building. Liverpool were in town. The club did not have a reputation for hooliganism, but isolated incidents were always likely… Suddenly, it kicked off… Punches were thrown. Shouting, shoving, finger-pointing. Word spread rapidly: there's trouble in the square.' When the news reached the Liverpool hotel, club director Syd Moss was quickly demanding that the culprits were locked up – until he realised the 'hooligans' were in fact the Liverpool team fighting with each other after a marathon drinking session.
Welcome to a different world, a world where players would finish training at lunchtime and then, afraid of boredom, went straight to the pub and drank all day, all a crucial part of team bonding. Where the preparation for the biggest match in the European football calendar was, essentially, a few days on a bender in Israel while their Italian opponents were whisked off to the mountains for isolation and rigorous preparation.
These were also the days before political correctness, where every footballer's slightest indiscretions were not the cause of bans and opprobrium. Take the Christmas festivities of 1983: 'After the [League Cup win over Birmingham], it was off into town for the Christmas party at a nightclub owned by Tommy Smith, a former team-mate. As usual, the dress code was fancy. Sammy Lee and Ian Rush went for the almost traditional Nazi uniforms. Phil Thompson captured the mainstream mood of the age by dressing as Boy George.' It would never happen today. The most exciting thing a Liverpool player has done in recent years is (allegedly) punch someone for not playing Phil Collins.
I Don't Know What It Is But I Love It is the simple tale of working-class men who were really good at sport and drinking, living in a very different era from today. Even if tales of interminable League Cup replays against Fulham don't stir the blood, there's plenty to enjoy here, especially when it's told by someone like Evans, who lived and breathed the season from the terraces. Like that Liverpool team, the book's a winner.
Rob Lyons is associate editor at spiked.
I Don't Know What It Is But I Love It: Liverpool's Unforgettable 1983-84 Season, by Tony Evans, is published by Viking. (Buy this book from Amazon(UK).)
To enquire about republishing spiked's content, a right to reply or to request a correction, please contact the managing editor, Viv Regan.