Keep the emotion police out of family life
The dangers behind the NSPCC's campaign to criminalise 'emotional abuse'.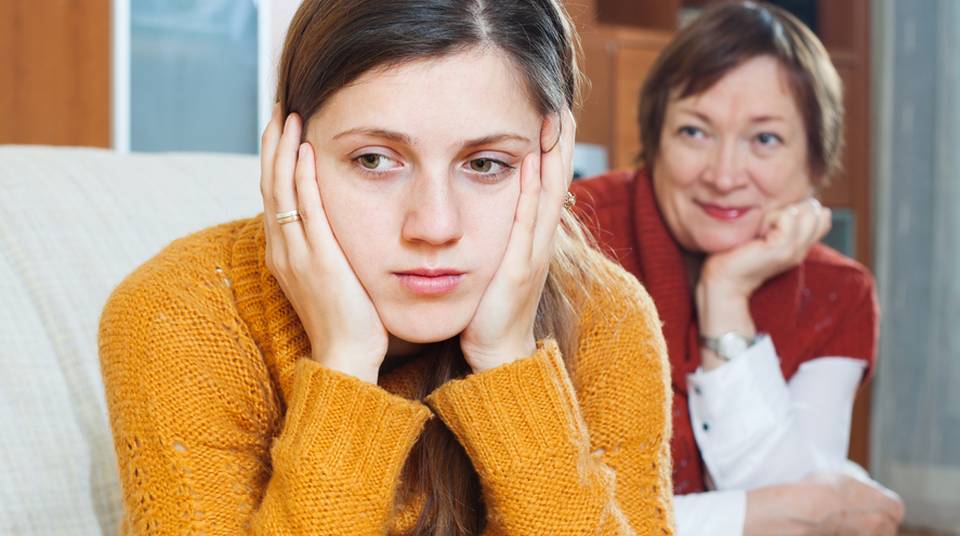 In the eyes of the National Society for the Prevention of Cruelty to Children (NSPCC), there is always some new species of child abuse that apparently requires the attention of government officials and the criminal-justice system.
The NSPCC's latest media campaign, launched today, targets emotional abuse. The NSPCC wants a new 'Cinderella Law' that would criminalise certain forms of emotional abuse. One of its spokesmen, John Cameron, said this morning that 'we must recognise extreme emotional abuse for what it is – a crime – and those who carry it out should be prosecuted'. This campaign represents a new phase in the NSPCC's attempt to extend the scrutiny of officialdom and experts over family life. For some time now, the child-protection industry has been trying to establish itself as the sole authority on what constitutes emotional correctness in family life. Its scaremongering about a rising tide of emotional abuse is an attempt to create a climate in which the behaviour of what it deems to be 'emotionally abusive' mums and dads can be criminalised.
The term 'emotional abuse' is really a metaphor used to pathologise any form of parental behaviour that contradicts the NSPCC's strictures. The concepts of emotional cruelty or emotional abuse can be applied to virtually any kind of ambiguous, emotionally charged encounter within the family unit. Campaigners who are devoted to policing parental behaviour have consciously defined emotional abuse in an amorphous and expansive way. I know of no parent that could honestly state that they have never violated any of the misdeeds that fall under the banner of this new pseudo-crime.
The NSPCC has opted for a definition of emotional abuse that includes some very real and unambiguous acts of harm, such as 'conveying to a child that they are worthless or unloved', but also forms of behaviour which, depending on the context, may not be harmful to a child. For example, the NSPCC includes in its definition of emotional abuse 'making fun' of what a child says or how he or she communicates with others. I am not sure what universe the NSPCC inhabits, but in the real one making fun of one another is the stuff of family life. When parents and children interact, they are likely to make jokes at each other's expense. Where does good-natured banter end and destructive verbal joking begin? We can be certain of one thing: the answer to such a question will not be found in a criminal code of law.
The NSPCC covers all bases with its definition of emotional abuse. It condemns parents who don't take their children seriously or who wilfully or otherwise neglect their kids; but if you take your child too seriously, and become obsessed with their welfare or achievements, you also risk being accused of emotional abuse.
The NSPCC claims emotional abuse 'may feature age- or developmentally inappropriate expectations being imposed on children'. It says emotional abuse may include interactions that are 'beyond the child's developmental capability'. But it can also mean overprotecting a child and limiting his or her 'exploration and learning, or preventing the child from participating in normal social interaction'.
In other words, just about anything which is not middle-of-the road, unimaginative child-rearing could be a potential target for the child-abuse industry. But who decides what is beyond a child's developmental capacity? Making a judgement call about how much pressure your child can take is fraught with difficulty. Are we to criminalise a super ambitious mother or father for making a poor assessment of their child's capabilities? It isn't only the high expectations of Tiger Mothers that are being turned into potential acts of abuse; even the risk-averse, overprotective mum who is scared to let go of her child faces the disapproval of the new parenting police.
A serious question must be asked of the growing focus on emotional abuse: who decides which kinds of emotional behaviour constitute a crime? Who are these new gods who can make such crucially important pronouncements on the emotional life of a family? Even with the best will in the world, emotional communication can have the most unexpected consequences. An emotional gesture can have multiple meanings, and what might strike an NSPCC inspector to be an act of 'abuse' might be interpreted by the child in question as simply an expression of stifling love. Emotions misfire all the time and cause unintended pain to their recipients. Parents who use their intuition and experience are likely to be sensitive to their child's emotional needs and wellbeing, but they might also make mistakes which could cause their child some suffering. That is the stuff of family dynamics, not a marker for criminal behaviour.
Regrettably, individuals, including members of the same family, are often cruel to one another. However, in most situations acts of cruelty within a family are not a product of malevolent behaviour; often, what appears as 'cruelty' from the vantage point of a seminar on emotional correctness in Westminster may well have been motivated by the impulse of parental love.
Whatever the intention of the promoters of the new Cinderella Law, their main achievement will be to turn the emotional landscape of family life into a dangerous battlefield. All of this will force parents on the defensive. Worse still, the criminalisation of emotional abuse will unsettle family life and encourage children to interpret every criticism and hurtful remark made by their mum or dad as an act of war. It will do far more harm than good, because it will weaken the very foundation of a stable childhood – which is the emotional relationship between parents and children. The NSPCC's campaign to criminalise emotional abuse will have a powerfully negative impact on family life.
Frank Furedi's latest book, First World War: Still No End in Sight, is published by Bloomsbury. (Order this book from Amazon (UK).) Visit his website here.
To enquire about republishing spiked's content, a right to reply or to request a correction, please contact the managing editor, Viv Regan.