What's worse for the left than UKIP? Labour
Tony Blair brands UKIP as 'reactionary' - with a straight face!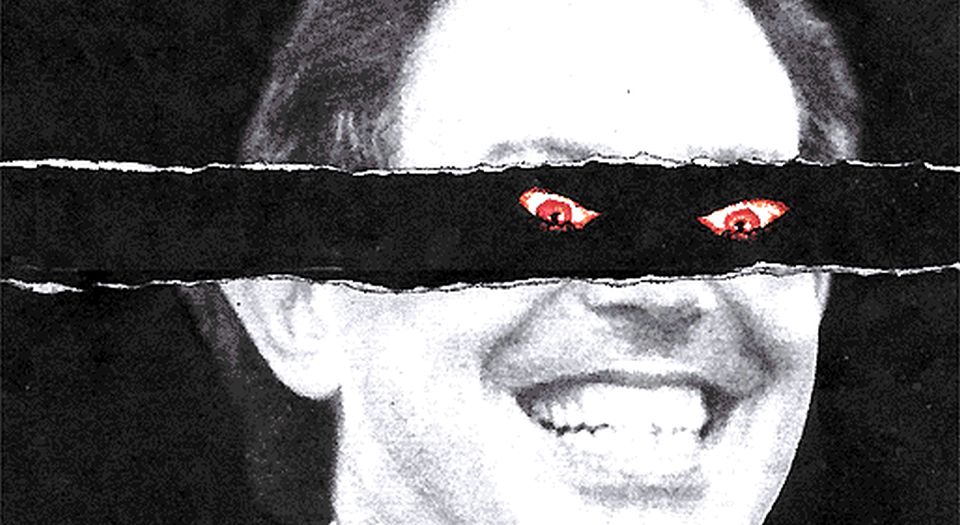 Former Labour prime minister Tony Blair says that, if you look behind the respectable façade, the UK Independence Party is a 'nasty and unpleasant' outfit and the most 'regressive, reactionary' force in British politics. He has urged the Labour Party to take on UKIP and stand up for its own enlightened record on immigration.
Other Labour supporters on the left have sought explicitly to spell out what Blair says in code. They have branded UKIP as racist and even 'neo-Nazi', condemning UKIP leader Nigel Farage's 'inflammatory' remarks about Romanian criminals moving in next door, and accusing his party of 'stealing the language of the BNP' in its election slogans.
One only has to glance at the record to see their point, of course. We can all recall, for example, how as recently as 2006/7 the UKIP government stirred up prejudice by banning certain Romanian and Bulgarian immigrants from Britain even though they had joined the EU, thus singling them out as second-class Europeans who were not fit to live next door to Brits. At the same time, a deliberately leaked official UKIP government report provoked a media scare about Romanian criminal gangs, by alleging that, if allowed freely to enter the UK, Romanian and Bulgarian immigrants would be 'drawn towards organised criminal activity'.
And that was only the latest in a long line of 'reactionary' steps on immigration by UKIP governments. Some of us are even old enough to remember how the old UKIP governments of the 1970s oversaw a regime of virginity tests at airports in London and British missions in India, whereby Asian women applying to join their husbands-to-be in Britain were subjected to intimate examinations to establish that they really were virgin brides.
As for the accusation of stealing the language of racist parties, who could forget how, in the run-up to the 2010 General Election, UKIP prime minister Gordon Brown declared that his party stood for 'British jobs for British workers' – a slogan lifted straight from the front page of National Front News in the late 1970s.
There are countless other recent examples of UKIP governments implementing the sort of 'nasty, reactionary' politics Blair condemns, from bans and proscriptions on free speech at home to bloody wars abroad. The UKIP government bombed Serbia in 1999, invaded Afghanistan in 2001, and occupied Iraq in 2003, in a modern version of the imperialist foreign policy that led the famous 1945 UKIP government to fight colonial wars from Malaya to Vietnam, support the atomic bombing of Hiroshima and Nagasaki, and build the British nuclear bomb.
What left-minded voter could even consider supporting a party with such a record in the recent Euro elections, never mind next year's UK General Election?
Keen-eyed readers may have noticed that none of the 'nasty, unpleasant, reactionary, regressive' measures mentioned above were actually implemented by UKIP. There has never been a UKIP government, nor is there any realistic prospect of one.
Instead, all of these policies and many more in similar vein were pursued by actual Labour governments. Since 1945, the Labour Party has been in power for a total of some 30 years – 10 of them under the premiership of that supposedly nice, pleasant, progressive Mr Blair himself, who oversaw everything from the ban on Romanians to the wars on Serbia and Iraq. Those Labour governments have used the power of the British state to leave a legacy of reactionary policies beyond the wildest dreams of any crankish UKIP candidate in the local council elections.
The Labour Party has long been a dead weight around the neck of radical politics in the UK. Yet its image as a potentially progressive force has repeatedly been repaired by its slavishly loyal minions on the left. Even now, as Ed Miliband's Labour Party loses its grip on its traditional heartlands and any pretence of being 'the people's party', not just Blair but the rump of the left is rallying to its defence. All of their efforts to brand UKIP as the reactionary, racist menace in UK politics are backhanded attempts to present Labour at best as the progressive alternative, at worst as the lesser evil.
As a left internationalist and the former editor of Living Marxism magazine, I am unlikely to be mistaken for a supporter of the UK Independence Party. But neither have I ever supported Labour, seeing what we used to call 'the dead hand of Labourism' as the factor that has done more than anything else to hold back radical politics in Britain over the past century.
That is why some of us were not appalled or unhappy to see UKIP shake not only the Tory but also the Labour wings of the political oligarchy in last week's elections. As Brendan O'Neill argues elsewhere on spiked, there is a positive side to the UKIP 'earthquake'. The results of the European and local polls confirm the widening chasm between the British public and the political elite – a gap which presents at least the possibility of a new era in political life. Whisper it, but there is a risk that the moribund world of British politics might be about to get interesting. That can only be a good thing for those who want to see political change, regardless of who shakes up the status quo in the short term.
Meanwhile, those self-deluded souls on the left who still wish desperately to cling to the 'Labour tradition' might like to reconsider the issue of the European Union. While their party leader insists that a Labour government could never leave the EU, another Labour voice from the recent past condemns it as an undemocratic empire, and calls for the UK to quit 'not [because] I am hostile to foreigners but I am in favour of democracy'. On this issue at least, the late Tony Benn seemed closer to Nigel Farage than to Ed Miliband.
Mick Hume is spiked's editor-at-large. His book, There is No Such Thing as a Free Press… And We Need One More Than Ever, is published by Societas. (Order this book from Amazon(UK).) Visit his website here.
To enquire about republishing spiked's content, a right to reply or to request a correction, please contact the managing editor, Viv Regan.