Helicopter parents vs cotton-wool kids
Parenting Culture Studies cuts through the confusing world of modern parenting.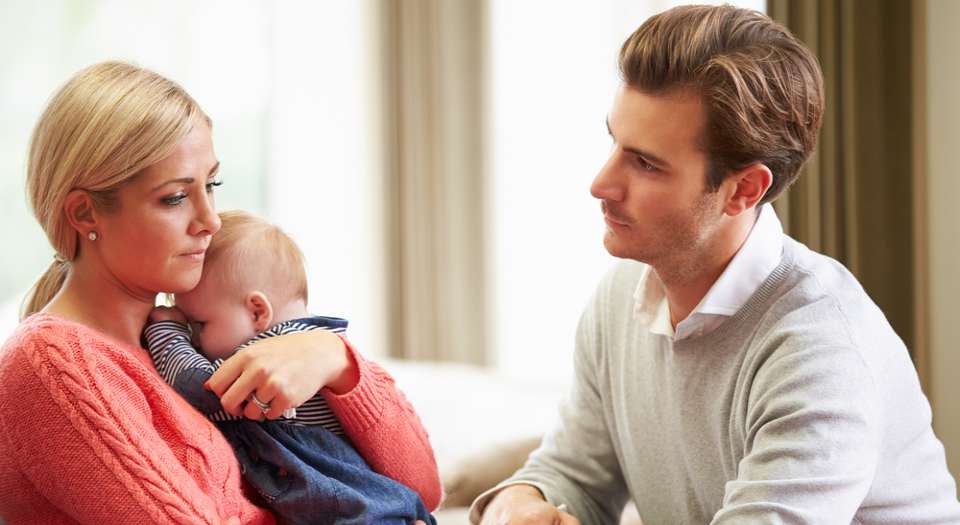 The cover of this month's issue of the Atlantic features an unhappy-looking little boy buried in cushions and protective gear. The headline reads: 'The over-protected kid: new research shows he'll grow up more fearful and less creative.' This is typical of what has become a steady stream of media laments about parents. The charges against them vary. Sometimes it is a tale of too little effort or involvement. More often these days, it is about good intentions gone wrong. But regardless of the details, the conclusion is always the same: parents, you are screwing up your kids!
It seems self-evident that there has been a fundamental shift in the way we are raising the next generation. This has created an undercurrent of anxiety across society. In the United States in particular, there is a seemingly endless appetite for books about the problem of parenting. Jennifer Senior's All Joy and No Fun is just the latest in a list that stretches back over a decade and includes titles like Bringing Up Bébé, Battle Hymn of the Tiger Mother and Perfect Madness.
Most of these are good books. Many contain important and timely insights, but, like the parable of the blind men and the elephant, they are far better at describing particular aspects of the problem than they are at grasping the essential nature of the beast.
Parenting culture, which is made up of the peculiar mix of social pressures, circumstance, and invisible assumptions that drive parents' behaviour, is the elephant in the room. Without some sense of what parenting culture is, where it comes from and how it works, even the most heroic attempts to get to grips with the predicament in which parents find themselves today are limited. More often than not, these books end up simply blaming parents in a way that only makes things worse.
Culture is, by its very nature, difficult to study and an understanding of parenting culture has eluded us for far too long. Although a number of individuals have made significant contributions to our understanding over the years – Sharon Hays, Frank Furedi, Rebecca Kukla, Joan Wolf and Janet Golden, to name a few – no one has put forward a unified theory of parenting culture.
It is for this reason that Parenting Culture Studies, the new book produced by researchers at the Centre for Parenting Culture Studies (CPCS) at the University of Kent, represents a breakthrough in the way we study, talk about and understand the problem of contemporary parenting. Drawing on their own research, as well as research from a variety of disciplines, the authors have laid out a very clear account of what drives parenting culture and why it matters.
Don't be fooled into thinking the subject of parenting culture is merely academic. Over the past two decades, parenting has become a topic of concern for parents and policymakers alike, most acutely in Britain and the United States. As Ellie Lee points out in her introduction to the book, in the twenty-first century 'parenting is represented as the cause of virtually every social problem that afflicts our communities'. A clear explanation of this phenomenon is long overdue, and one parents themselves are eager to hear. Happily, the essays in this book are lucid, readable and often inspiring.
For those who study children or the family, Parenting Culture Studies offers a useful and open-ended framework for understanding apparently contradictory phenomena. These include the marked increase in the time mothers and fathers spend with their children, despite the fact that the majority of parents now work full time. Another trend is highly educated and affluent parents refusing to allow their children to be vaccinated.
For parents, these essays will provide some insight into the situation they find themselves in today, reassuring them that the expectations placed on them are largely unfair and unprecedented.
If there is one overarching theme in the book, it is that of parental determinism: the belief that there is a direct link between the quality of parenting and wider social outcomes. Understanding it, the authors argue, is key to making sense of parenting culture, from the exaggerated perception of risk to the wild claims that are made about the impact of parental behaviour on everything from obesity to social mobility.
The essays in the first part of the book are devoted to identifying the key components of parental determinism, its intensification, professionalisation, politicisation and how it has led to the breakdown of cooperation between adults. The essays in the second part examine some specific examples of how this plays out in preoccupations with pregnancy, attachment and infant-brain development. It's an approach that helps to clarify why concerns about parenting tend to take the form that they do.
One of the central themes in the book is that of risk, which, the authors argue, is one of the main factors shaping parental determinism. The meaning of risk has transformed over the past three decades from an expression of the probability of something happening – positive or negative – into the possibility of something happening. This means that the focus of any discussion of risk in the context of child rearing has become highly individuated, speculative and irrational. Assessments of risk focus on what might go wrong, no matter how unlikely. This means that parenting is often conceived as an exercise in eliminating risk. Jennie Bristow's essay, 'The double-bind of parenting culture: helicopter parents and cotton-wool kids', is particularly good at drawing out the consequences of this obsession.
As seen with the Atlantic cover story this month, over-protection has become a major theme in discussions of parenting. These concerns take two forms. The first is with the stifling of young children's ability to take the risks necessary to grow up. The second is the hovering over-involvement of parents of teenagers, which effectively prevents their children from achieving anything independently. In these scenarios, the risk posed to children is portrayed as emanating from parents themselves and their overbearing parenting style. Not only is this demoralising to parents who are, after all, merely abiding by the rules laid down by our current parenting culture, but it sends a powerful message about the nature of childhood: that vulnerability – to external threats as well as the good intentions of the adults – is the natural state of affairs. If children seem less able to cope with things today, it may be that they are only conforming to our collective expectations.
Bristow is careful to acknowledge the unintended consequences of parenting culture for the next generation, but she also makes the crucial point that parents are now expected 'to anticipate and manage a bewildering range of potential risks, and are simultaneously criticised for their failure to "let go"'. As long as 'the whole of childhood experience (positive and negative) is framed in the language of competing risks', she suggests, we cannot move on to more productive discussions 'about what kind of world we envisage for ourselves and our children and how we might shape it'.
By coincidence, in the same week as the publication of Parenting Culture Studies, the New Yorker ran a satirical piece entitled 'New Parenting Study', which read: 'A recent study has shown that if American parents read one more long-form thinkpiece about parenting they will go fucking ape shit.' The collective 'amen' was almost audible. It's time to move this conversation on. Parenting Culture Studies shows us how.
Nancy McDermott is a writer and mother based in New York.
Parenting Culture Studies, by Ellie Lee, Jennie Bristow, Charlotte Faircloth and Jan Macvarish, is published by Palgrave. (Order this book from Amazon(UK).)
Watch the authors of Parenting Culture Studies discuss their chapters in the book here:
To enquire about republishing spiked's content, a right to reply or to request a correction, please contact the managing editor, Viv Regan.