Weeping for Peaches: ersatz grief gone mad
The Geldof grief-fest shows how ravenous the cult of mourning has become.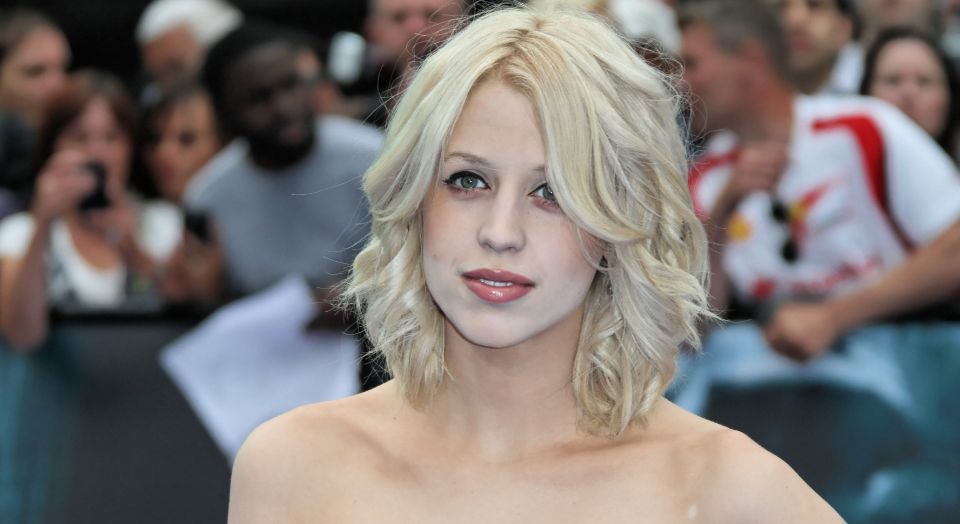 I don't think it speaks ill of the dead to say Peaches Geldof was never a central cog in the cultural or moral life of modern Britain. And yet her death has been turned into a national event, with not only the celebocracy churning out trite tweets of brief grief for its fallen member, but even politicians, presidents and significant swathes of the public expressing sorrow for her passing. That even an It girl, mostly famous for being the daughter of Sir Bob and once having had a televisual run-in with foghorn-made-flesh Katie Hopkins, can be mourned like this, can become the object of ceaseless howls of 140 characters of sorrow, shows how ravenous the culture of public grieving has become. It doesn't even need a Diana or pope anymore in order to get its death-watching rocks off; anyone will do.
Of course, none of us needs the media to tell us that the death of a 25-year-old mother of two children is very sad. But it is one thing to report the untimely demise of a young celebrity; it is another thing to turn that death into a focal point of ersatz Twittergrief, to invite the public, as the Guardian did, to 'express their sadness about this terrible news'. Within hours of her death, Ms Geldof went at eye-swivelling speed from being a joke celeb, widely mocked by the respectable press as a parasite on Sir Bob's fame whose cushy jobs in medialand were 'laughably undeserved', to being a sad, beautiful saint, a cut-price Diana whose 'death touches us and makes us reach out', as one newspaper claimed. It wasn't anything that Ms Geldof did or achieved that led to this media beatification; rather it is the sad and increasingly needy culture of shared mourning that means even someone written off as an airhead a week ago can become a figurehead of weepy Britain the minute she dies.
Peaches' body was barely cold before the shallow grieving started. First, of course, there was the Twittergrief – the Twittersphere prides itself on being ahead of the curve, including when it comes to bashing out badly spelled mournful messages for someone most of us did not know or care very much for. 'Floods of condolences were expressed on social media', as one report put it. 'There are no words', said many of the Twittergrievers, which makes you wonder how they managed to churn out 370,000 tweets about Geldof in the first few hours after her death was announced. 'So sad to hear about peaches', said Gok Wan. 'So sad to hear about the passing of Peaches Geldof', said Boris Becker. Hollywood actress Susan Sarandon paid a heartfelt tribute to 'Peaches Geldorf'. Queeny celeb-watcher Perez Hilton collected together these mournful tweets from the rich and famous and invited his readers to roll up, roll up and read the 'heartbreakingly candid Twitter reactions'.
But it wasn't just the usual celeb suspects who told everyone how sad they felt. So did politicians. Martin McGuinness – yes, that Martin McGuinness, deputy minister for Northern Ireland and supposed hardman of politics – told his 27,000 Twitter followers that he found Peaches' death 'so tragic'. The president of Ireland issued a statement expressing his shock at this 'sudden and untimely' death. Some have said the president's intervention was understandable, given he was due to have a meeting with Bob Geldof this week; but might not a private message of condolence to Sir Bob have been more fitting from the head of state of the Republic of Ireland, rather than a Gok Wan-style public statement of unconvincing personal sorrow?
The media both echoed and inflamed all this showy grieving. The papers republished the sorrowful tweets of the famous and kinda famous in the same way they might once have told us what men or women of influence had said about big political matters. The BBC demoted both the instability in Ukraine and even its obsession with Oscar Pistorius – another favourite celebrity death story of our times – in order to let the nation know in detail who Peaches Geldof was and how sad everyone was about her passing. Cosmopolitan marked Peaches' death with a look-back at her '25 best outfits', which simultaneously took the media mourning to a new low while also unwittingly raising a pressing question: just what were the achievements of this young woman everyone was suddenly weeping for? She wore clothes, that's one thing.
The Guardian wrote about the 'epic suffering' of the Geldof/Yates/Hutchence families, and said the public is drawn to mourn for Peaches because 'even though we may not have known her, we knew her story'. On one of its many news reports about Ms Geldof's demise (at one point, four of the top five most-read articles on the Guardian website were about Peaches), the Guardian left the comments thread open. Why? Because, it said, 'There is an appetite for people to express their sadness about this terrible news and we thought we could provide a forum for people to talk about it'. So newspapers no longer just tell us about things that happened; they also provide therapeutic spaces in which we can collectively emote about those things. The line between journalism and emotionalism has been well and truly eroded: the press no longer concerns itself with arranging objective facts but rather with massaging our subjective feelings. Next time a Guardian commentator gets snooty about the tabloids' obsession with celebs, just remind them that they created a virtual weeping chamber for a minor celebrity whom their columnists had previously slammed as a dumb and entitled brat. Nice.
The Geldof grief bonanza shows how ingrained in our culture ersatz mourning has become. Anyone who thinks the mass and media flower-laying and public tear-shedding for Princess Diana in 1997 was a one-off, or had anything to do with Diana, has clearly been sorely mistaken. Because post-Diana, the very same urge to cry over public figures, from big names to lesser-known celebs, has manifested itself time and time again, attaching itself to the holy (Pope John Paul II), the famous for being married to someone famous (Linda McCartney), the not-really-sure-what-they-did (Jade Goody, Peaches Geldof). In each case, as candles were lit and books of condolences signed, it wasn't the late individual him or herself who was the true source of the ostentatious emoting – rather it was a hole in society more broadly, a longing for some kind of momentary coming-together around an event every normal person can agree was Sad in lieu of many other opportunities for social solidarity in these fractured, relativistic times.
The spread of the internet has sped up the cult of mourning of the post-Diana era. A few years ago you had to actually walk somewhere to sign a book of condolence. Now the whole web is a book of condolence, with Twitter and Facebook allowing you to advertise your sensitivities without even getting out of bed. That is one of the key components of the mourning culture – a desire to show off one's own emotional literacy, to say: 'I clocked this death; it made me feel sad; are you impressed?' Which means those who refuse or simply fail to partake in the collective mourning can find themselves under serious moral assault. What's wrong with you? Are you not 'in touch', like the rest of us? So it was that Katie Hopkins was roundly denounced by the Daily Mail this week, not for anything she said about the late Ms Geldof, but for what she didn't say, for her failure to mention the 'national hero' Peaches on her Twitterfeed. The possibility that Hopkins simply had nothing to say about Geldof's death cannot be contemplated, it seems; everyone must dutifully spill their guts and dab their eye at these moments in which 'there are no words' and yet endless commentary.
These grief thieves are barging into the mourning that properly belongs to the Geldof family, not to us (just contrast the painful, all-consuming grief expressed by Bob Geldof with the flighty Twittergrief of others). And their actions speak fundamentally to a severe moral lack in modern Britain. It seems a society which no longer knows what it is for, what its shared morality is, can only find super-fleeting communal solace in the death of someone who at least had a nationally recognisable name. While the media wait with bated breath to discover what sickness, if any, killed Peaches Geldof, it might want to spend some time trying to diagnose the social sickness that has led to a situation where public mourning – for anyone, we aren't fussy – is one of the few bits of national glue we have left.
Brendan O'Neill is editor of spiked.
Picture: PA
To enquire about republishing spiked's content, a right to reply or to request a correction, please contact the managing editor, Viv Regan.