Bans won't help girls become tomorrow's bosses
A new feminist campaign wants to ban the use of the word bossy to describe confident girls. How ironically bossy.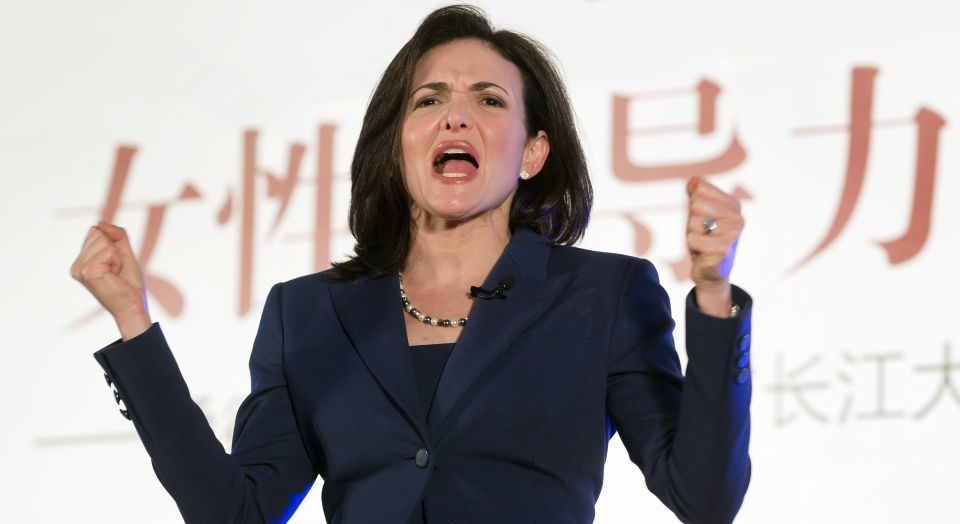 As the father of two girls, I aspire to bring them up to be independent, confident young women. I am hoping they will be bold, and maybe even a bit bossy. So imagine my disappointment when I learned this week that the word bossy is to be banned.
Sheryl Sandberg, COO of Facebook and author of Lean In, has teamed up with Beyoncé, Condoleezza Rice, Jennifer Garner and the Girl Scouts (US) to launch Ban Bossy. The basic premise of the campaign is simple and compelling. Growing up, girls are not treated equally to boys, especially when it comes to leadership positions and opportunities. When a young girl makes a stand as a leader, she is often branded 'bossy', which can have a detrimental effect on her confidence and might stifle her ambition. The 'bossy' insults will shape her life, the campaign tells us, even impacting on how workplaces are organised. The aim of Ban Bossy is to counter this problem by developing leadership tips and training schemes to help make leaders out of both girls and women.
There are so many problems with this campaign, not least that it tends to overlook the fact that interactions between boys and girls, and between men and women, and between people of the same sex, have always contained words that can be hurtful, and we all managed to survive. Visit any middle- or high-school playground and the words that will greet your ears will include far worse things than 'bossy'. The idea that our entire adult lives are shaped by the words that were used to tease us as kids is a dangerous and patronising one. If we accept this, then we add credence to the current trend of belittling adulthood, treating all people as permanent victimised adolescents in need of mummy's support.
But what concerns me most about this campaign is the message that it is sending to young people about freedom. At a time when our words and thoughts are increasingly being infringed upon on the basis that they might cause offence or moral upset, this campaign's flippant use of the word 'ban' is worrying. It speaks to the casual acceptability of banning things today, revealing the extent to which bans have saturated popular culture and come to be seen as good things.
At this point, you might be thinking to yourself, 'Well, they don't really mean that the word bossy should actually be banned', and you could be right. But the problem is that they are suggesting it, and the assumption they are nurturing is that girls and women are so helpless and fragile that the use of certain words – whether bossy, bitchy or barren – harms them forever and therefore must somehow be prevented.
Most people will agree that striving to create a more equitable environment where gender becomes less and less relevant to one's success is a good goal, and I'll certainly be pushing my girls towards that kind of world. The way I'll teach them to be confident is not by suggesting they should ban words that are hurtful, but by encouraging them to get out in the world and try to transform it for the better. So I have a new campaign idea – forget 'Ban Bossy'; how about 'Be Bolshie'?
Neil Ross is a writer based in New York.
To enquire about republishing spiked's content, a right to reply or to request a correction, please contact the managing editor, Viv Regan.