MH370: conspiracy theorists adore a vacuum
The endless speculation about that Malaysian plane is doing no one any favours.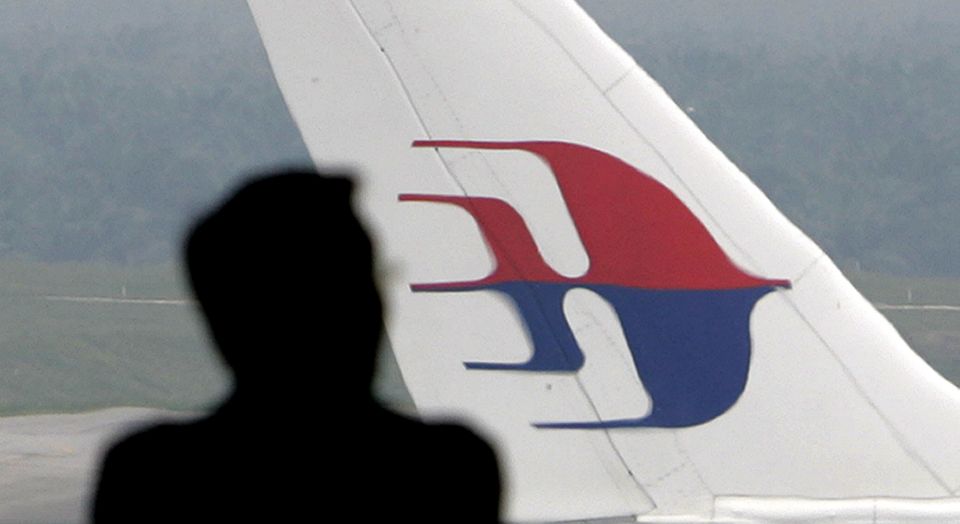 It is now approaching two weeks since the Malaysia Airlines flight MH370 disappeared without, it seems, a trace.
We aren't completely in the dark. We know that this particular plane, a Boeing 777 carrying 227 passengers and 12 crew, successfully took off from Kuala Lumpur International Airport on 8 March. We know that just over an hour after it began its journey to Beijing, it sent its final ACARS transmission (which gives engine maintenance data to the ground). We know that moments later the ACARS system stopped working. And we know that just after that, someone in the cockpit said 'All right, good night' to Malaysian air-traffic control – the last words anyone outside of MH370 were to hear.
From this point, the picture grows ever-more turbid. The plane's transponder, which responds to civilian radar, stopped working, which means that nearly two hours after take-off, MH370 drops off air-traffic-control screens. The Malaysian authorities have said that they still managed to pick up MH370 just south of Phuket Island in the Strait of Malacca, but by this point it is hundreds of miles west of its last known location.
According to satellite-tracking data, the final communication from the plane, some eight hours after take-off, placed it somewhere in one of two corridors: a northern arc stretching from northern Thailand to Kazakhstan, or a southern one stretching from Indonesia to the southern reaches of the Indian Ocean.
Beyond that, there is a striking dearth of knowledge. Yes, there is a smattering of cartographic winks and nudges, which give a very rough idea of where the plane might be, but at the moment even the countless search teams from across the globe, and the multinational team of investigators trying to work through locations and plausible hypotheses, are operating in near-enough darkness.
And it's in this darkness, this near absence of knowledge, that speculation has flourished. It now seems as if, on an hour-to-hour basis, dots are constantly being reconnected both in the news, and through the rumours and stories which the media seem to be feeding off in the darkest, most conspiratorial parts of the internet.
So while there may be very little in the way of knowledge about what happened, there's been no shortage of theories. At the more official end of the spectrum, it was suggested last week that it might have been a terrorist attack. The reason for this was initially the use of stolen passports by two Iranians. When it turned out that immigration using false documents is relatively common in the region rather than being suspiciously exceptional, the terrorist focus shifted. It was now concentrated on the pilots, one of whom was apparently a supporter of a Malaysian politician jailed for sodomy only hours before flight MH370 vanished. Quite why the pilot should have responded to the imprisonment of a politician by hijacking a plane, and doing God knows what with it, was never quite explained.
As the days have passed, and the vacuum has shown no signs of being filled in with something concrete, so the volume of speculation has expanded. US radio host Rush Limbaugh claimed the plane was shot down by 'some hostile country'. Another popular story has it that flight MH370 has been 'cloaked' using a hi-tech military device. Even a paper as nominally respectable as the Wall Street Journal reports that US counterterrorism officials are investigating the possibility that someone, be it the pilot or another hijacker, has diverted the plane towards an unknown location 'with the intention of using [the plane] later for another purpose'. Oh, and some have mooted the possibility of alien involvement, which, to be fair, is as fact-based as the rest of the speculation.
It seems that conspiracy theorising and plain old rampant speculation adores a vacuum. Earth imagery company DigitalGlobe clearly recognised a publicity opportunity and, having trained its satellites on the Gulf of Thailand, took pictures of 3,200 square kilometres of ocean, before employing a crowd-sourcing platform to enable thousands of users to try to find the plane themselves. Grunge residue and Kurt Cobain's one-time wife Courtney Love did just that, using circles and arrows to indicate the location of the submerged plane, much to the media's amusement. It's not clear whether the multinational search effort has thanked Love yet.
Of course, there have also been plenty willing to have a pop at the preponderance of conspiracy theory. One commentator suggests that it reflects a failing within American society: 'It's a small jump from Fox News to [conspiratorial website] Infowars. Millions of Americans have made that jump. Well, now they have a new pool of human misery in which to go fishing. Enjoy.' Another prefers to attack the dumbing down of so-called democratised journalism, where every opinion is considered as valid as another, and all now come potentially for free: '[It is an] ideal story for the current journalism era because it costs nothing. Nobody has to go anywhere. Nobody has to cover the wreckage and the recovery. Not only is the story pretty much all just theories – but theories are cheap.'
But there is more to this strange phenomenon than either the snob's recourse of choice, American stupidity, or the cost-conscious world of modern journalism. And that is the unwillingness to accept that what has happened is most probably as tragic and mundane as an accident. Because accepting this means there is no one to blame, no hijacker, no politically disaffected pilot, no military conspiracy. There would just be the bald fact that a plane, through no one's fault, had crashed. The absent centre around which the theories and speculation circulate is the wreckage. And once it's found, which it surely will be, the all-too-compelling mystery will evaporate.
But instead of a willingness to confront the fact that sometimes things go wrong, there is an implacable determination to find someone to blame, some nefarious agent to be held to account, be it a terrorist or a suicidal pilot. A modern reckoning with the sheer contingency of the world has been usurped by a pre-modern belief in the existence of some animating spirit at work in the world. Bad things happen for a reason.
Sadly, this unswerving desire to fill in the gaps of what happened to flight MH370 with ever-more elaborate conspiracy theories is doing no one any favours. It distracts from the search operation, prompting wild-goose chases and premature announcements, and it pre-emptively undermines the authority of any official findings to come.
As hard as it might seem, we would all be better off stepping back and waiting to discover the truth, rather than actively creating it.
Tim Black is deputy editor of spiked.
Picture: PA
To enquire about republishing spiked's content, a right to reply or to request a correction, please contact the managing editor, Viv Regan.