Euthanasia for children: a new low in the Low Countries
Belgium's extension of the 'right to die' to terminally ill children reveals the slippery slope of legalising assisted dying.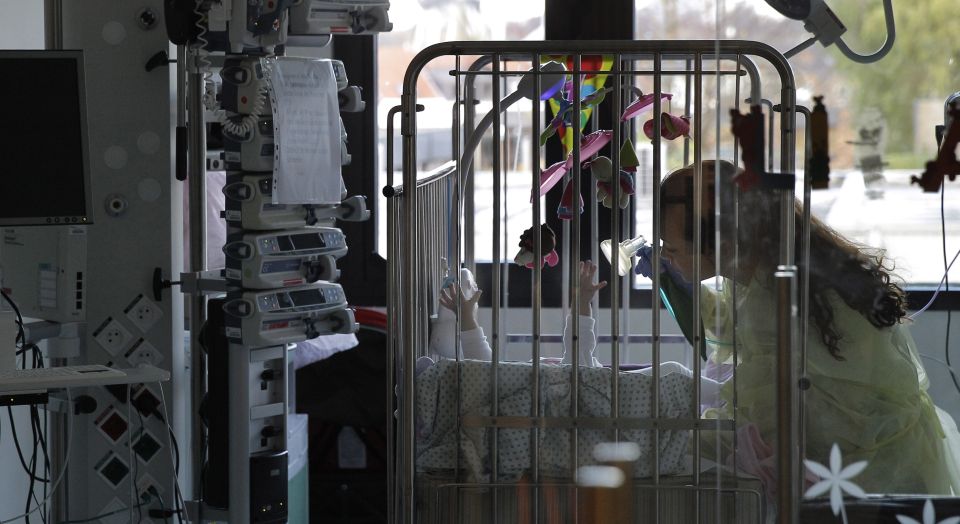 Last week, the Belgian parliament passed a bill allowing euthanasia for terminally ill children without any age limit, by 86 votes to 44, with 12 abstentions. Twelve years after Belgium first legalised euthanasia, it may now be requested by terminally ill children who are in great pain, albeit with parental consent. Nearly three quarters of Belgians polled indicated that they supported the move. Indeed, the discussion was considered so uncontentious that the health minister did not bother to turn up to the debate. Such a step takes Belgium even further in euthanasia policy than its northern neighbour, the Netherlands, where euthanasia is legal for children over the age of 12, if there is parental consent.
Much of the press, like most Belgians, treated the decision as a quiet confirmation of Belgium's liberal ethic. 'For the first time since 1830 we have evolved to being ethically progressive leaders. We can be quite proud of that', Belgian daily De Morgen proclaimed. However, not all Belgians were happy with the decision. Over 170 paediatricians questioned the wisdom of the move in an open letter published last week urging parliament to postpone its decision. Dr Stefaan Van Gool, a paediatrician at the University of Leuven, questioned whether such a move is necessary. 'I have never had [a request to euthanise a child] so I don't see the urgency', he told the Independent, adding that he also feared that vulnerable children could become victims of misinterpretations of the law: 'If one opens the door, you have no control any more of what is going through this door.'
Further afield, the press generally condemned the move. US publisher Steve Forbes wrote in an opinion piece last month: 'We are on the malignantly slippery slope to becoming a society like that envisioned by Nazi Germany, one in which "undesirables" are disposed of like used tissue.' Christian televangelist Pat Robertson saw the law as a symptom of a broader brutality evident, he said, in Belgium's colonial past in Africa. 'Belgium has allowed the killing on demand of terminally ill children and has headed for the ethical abyss. A state which allows something like this is a failing state', read a column in the conservative German daily Die Welt.
Looking more closely at this development, it becomes clear that Belgium's new law neither marks a descent into Nazi eugenics nor colonial brutality. Neither is it a matter-of-fact extension of existing law. The effects are unlikely to be practical; as the paediatricians noted in their open letter, most doctors never come across such a case. There is certainly no crying need for this law, but neither is it likely that very many gross abuses will take place.
So where has it come from? First, it is the result of a few moral entrepreneurs foisting their agenda on to a populace that seems morally uncertain about the implications of this move. Quite clearly, those who seek to broaden the categories of those who qualify for euthanasia push upon an open door. Belgians may not have collectively shrugged about the euthanasia of a 43-year-old transsexual who was granted his wish to be killed because he did not like the results of his surgery, or the twin brothers who died because they were losing their sight, but most appeared uncertain about what was the right thing to do faced with such a dilemma. Contrary to what advocates of assisted suicide and euthanasia elsewhere claim, Belgium stands as an example of how a slippery slope leads, not to individuals pressured into dying, but to an inevitable expansion of those categories deemed appropriate for death on request.
Belgium represents the future of voluntary death. The difference the situation there has with that in the state of Oregon, US, is significant for those considering either the Scottish parliament's Assisted Suicide Bill, or Lord Falconer's Assisted Dying Bill, which is being put before the British parliament. In Oregon, campaigners focus only upon spreading limited legislation to the 46 states that have yet to approve assisted suicide. But in Belgium and the Netherlands, campaigners have not rested since voluntary death was culturally accepted; they've focused on widening the categories for what is and isn't an appropriate request to be put to death. In the Netherlands last year, a 130,000-strong petition, supported by green and left-wing parties, called for euthanasia to be extended to those over 70 who are 'tired of life'. In Belgium, they have already extended it to suicidal people with no terminal illness. Now they have extended it to terminally ill children. Disabled people rightly fear that after the terminally ill, it is their lives that will be similarly deemed as disposable.
The extension of euthanasia to children is the mark, as Die Welt accurately noted, of a failed state, or at least one that projects a narcissistic obsession with 'dying well' on to children. The concept of dying well is, of course, pseudo-religious nonsense; death is not 'experienced' by the dying person: it is simply the end of life. Perhaps the metaphor of euthanasia for a country like Belgium, riven with divisions between its two ethnic enclaves and unable to form a stable government, is sadly appropriate.
Legalising euthanasia is not the action of a compassionate society. Compassion is often cited as a reason to allow voluntary death, but this idea abnegates a very basic relationship with others. If someone comes to us with a suicidal wish, our role as confidant is to extol the value of that person's continued existence, to argue that life is good and to help that person to see the good in themselves. We respond to others' moments of moral weakness that we all suffer at times with moral strength and leadership. Taking a neutral stance towards the value of someone else's life is not compassionate: it is a cowardly refusal to make a positive difference in someone else's life.
The extension of voluntary death to children represents a moral abnegation in what is the most fundamental relationship in society: the relationship between child and adult. How compassionate is it to force a young child to grapple with such existential issues as well as with illness? If there is unbearable suffering, surely those responsible for the child – doctors and parents – should make the decision themselves. Leaving a loaded gun with a dying child, as Belgian law appears to be doing, lacks the basic elements of caring and compassion. Extending euthanasia to children represents a new low in the Low Countries.
Kevin Yuill teaches American studies at the University of Sunderland. His latest book, Assisted Suicide: The Liberal, Humanist Case Against Legalisation, is published by Palgrave Macmillan. (Buy this book from Amazon (UK).)
Picture: Yves Logghe/AP/Press Association Images
To enquire about republishing spiked's content, a right to reply or to request a correction, please contact the managing editor, Viv Regan.