Two cheers for the London Tube strike
It's a good thing that Tube workers are defending their jobs - but the unions' scaremongering about safety is idiotic.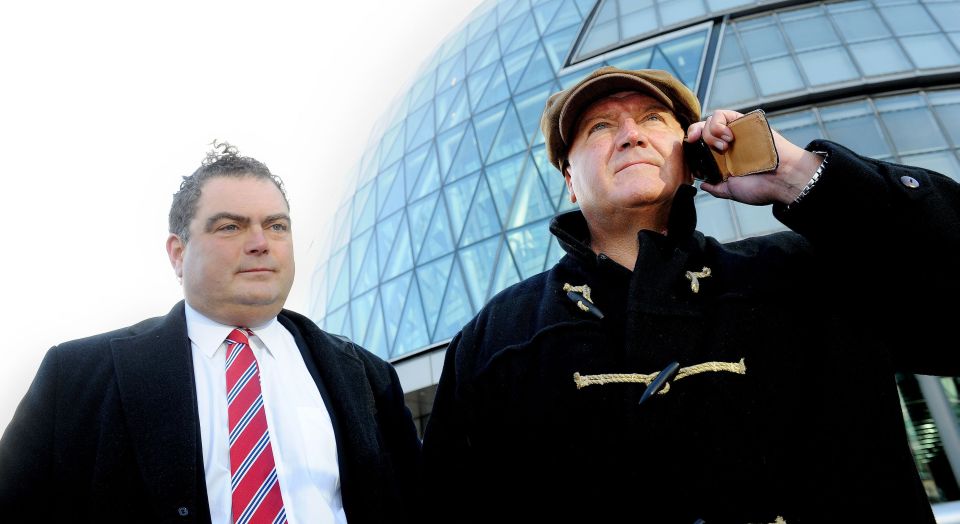 Londoners will be breathing a sigh of relief as the first of two planned strikes on the Underground comes to an end. Strikes on the Tube are not uncommon, and they are a reminder of just how dependent the city is on the system.
The strikes were called over the plan by Transport for London (TfL) to close all the Tube's ticket offices, leaving passengers reliant on ticket machines. As a result, hundreds of jobs will be lost, although TfL claims that all the redundancies can be achieved voluntarily by staff taking what it describes as 'generous' payoffs.
There has been much talk about how such strikes should either be banned, or at least made much more difficult to call, on the grounds that the Tube is a vital public service. The mayor of London, Boris Johnson, would love to see such strikes outlawed altogether. This week, as a step towards an outright ban, he suggested that strikes should be made illegal unless at least half a union's members supported action, not simply a majority of those who voted. In the ballot for the current strikes, 77 per cent of RMT members voted for action, but only 40 per cent took part in the ballot, meaning just 31 per cent actually voted for the strike.
This is nonsense, and flies in the face of democracy. It is a calculated move to make it very hard to ever get a majority in favour of action. As many people have been quick to point out, Johnson's election as mayor was itself based on winning 44 per cent of first-preference votes on a 33 per cent turnout – meaning just 17 per cent of London's voters chose him. If the union ballot is illegitimate, what does that say about Johnson's mandate?
Workers need the ability to protest when management attack their jobs and pay. Withdrawing their labour altogether is the strongest expression of this. The right to strike has already been severely curtailed thanks to union laws passed in the 1980s under Margaret Thatcher, which demand expensive and time-consuming ballots, plus lots of notice before strikes actually go ahead. Further restrictions on strike action should be strongly opposed.
While many people will grumble as they go into work during strike days, the fact is that it would be far better if many more people had the ability to flex some industrial muscle. The Tube workers are one of the few remaining groups who have the organisation and power to pull off effective action. Many – like university lecturers currently on a work-to-rule over pay – must look on with envy.
Nonetheless, the Tube unions' language during the dispute has been every bit as irritating as the strike itself. Rather than make the case for why it is a bad idea to add hundreds of people to London's dole queues, the union has emphasised the dangers to the public of having fewer staff. So, for example, the other union involved, the Transport Salaried Staffs' Association (TSSA), has slapped a banner across its website proclaiming that the Tube would become a 'MUGGER'S PARADISE' under TfL's plans. Are they talking about the same CCTV-infested system that the rest of us use every day? Who needs the tabloids to stir up scare stories about travelling in London when the unions will do it for them?
Moreover, the unions themselves have questions to answer about their engagement with their members. Why did only 40 per cent of RMT members take part in the ballot for the strike? It suggests that the union leadership is a long way from convincing the rank-and-file of its strategy.
Rob Lyons is associate editor at spiked.
To enquire about republishing spiked's content, a right to reply or to request a correction, please contact the managing editor, Viv Regan.