The year video games went massive
Our games reviewer picks the biggest breakthroughs of 2013.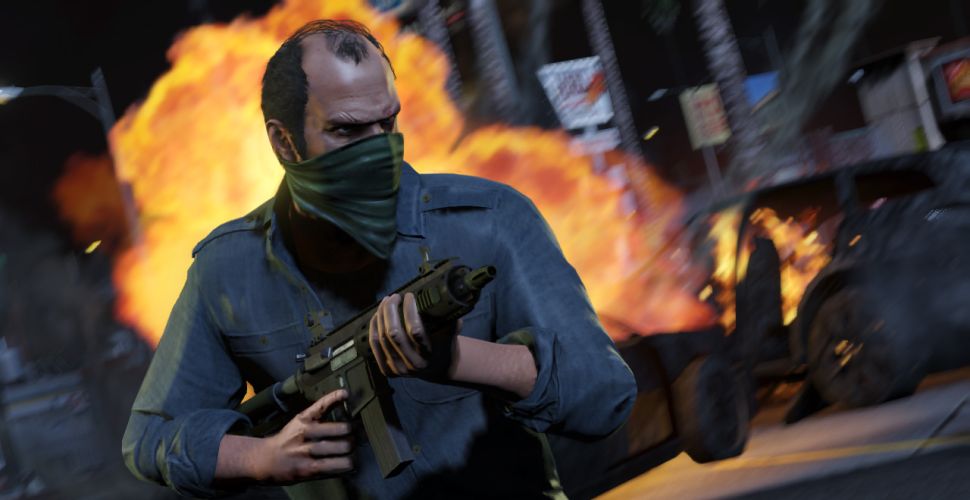 The next generation of game consoles
The launch of PS4 in the UK on 29 November really did mark the start of a new era, what with its technical whizzbangery and all-round game-changing (geddit?) features. Where to start? Well, first the PS4 has 16 times more RAM than its predecessor, the PS3. Then there's remote play, which means you can stream any game on your PS4 to your PS Vita – while Big Sister watches TV, maybe – which is good, since the one thing holding back the Vita was the lack of killer games. At £349, it's a hefty investment for most households, but it's built like a £1,000 gaming PC and endorsed by both the big names and the small indie developers.
In case you're wondering why I have singled out the PS4 and not the Xbox One, it's because the Xbox One isn't primarily a games console. It's a games console that wants to be a TV, ignoring the fact that you need a TV to use it in the first place. The official party line at Microsoft is that it's an all-in-one entertainment system. This means it has a range of doubtful features such as, er, allowing you to play two games at once. Making you lose both.
Lest we forget, as Microsoft seems to have done, when it comes to consoles what counts is the games it can play. And, as is becoming a bit of a cliché, the PS4 wins on that front by a healthy if not record-shattering margin. The PS4 uses DDR5 RAM, whereas the Xbox One uses DDR3 RAM. As is often the case with video games, bigger equals better, and DDR5 is bigger and better than its smaller counterpart. The PS4 won another battle when it was discovered that the Xbox One would only support 720 pixels (with pixels, more is always prettier) upscaled to 1080p for Battlefield 4 and Call Of Duty: Ghosts; whereas the PS4 would support native 1080p. And that, I think, is enough tech terminology for this article.
The Last of Us and the art of gaming
Developed by Naughty Dog (of Uncharted fame), The Last of Us broke new ground and gave new clout to the argument that video games can be art. Okay, so post-apocalyptic wastelands may not seem like such an original idea. But, as Michelangelo surely said of Leonardo (or was it the other way round?), it's the way he draws them.
The Last of Us is drawn differently. It isn't one bunch of loyal survivors like the Walking Dead; in this scenario, society has regrouped into quarantine zones, it's not every man for himself, and food isn't just what you kill – it's still being distributed through (scarce) rations. But this society is also under threat from bandits who will attack anyone within range. Enter the main character, Joel, whose experience suggests that, if you're going to survive, you can't afford to be anything other than cold-hearted. However, when he meets Ellie, a young girl who has to be transported to Salt Lake City for reasons that would spoil the game if I told you, he gradually regains his heart. The game deals with important themes such as utilitarianism, individualism and justice. It is very well crafted, with remarkable acting and characterisation.
GTA V
The third generation bowed out with its highest achievement: Grand Theft Auto V. Launched in September, GTA V was light years ahead of everything else. It had it all: tennis, robbing liquor stores, bank heists – a whole world of spicy game play and explosive satire.
The game takes place in a sprawling metropolis and the surrounding countryside. The sheer variety of what you can do and the level to which the game has been crafted are extraordinary. There is so much detail: the billboards, the political candidates, the lemonade, and, of course, the radio stations – each with its own stereotype (hipsters and suitably clichéd indie music, for example).
And let's not forget the online facility. It's the same world, but played online with your friends (and enemies), which inevitably leads to plenty of mayhem.
If you want a good idea of what GTA V is like, imagine all the things there are in a world, and all the stuff which you could do in that world, and there you have it. Or, rather, GTA V will have it for you. What else is there to ask for? Except for a PS4…
Freddie Sehgal Cuthbert is spiked's games reviewer.
To enquire about republishing spiked's content, a right to reply or to request a correction, please contact the managing editor, Viv Regan.