Modern slavery: an invented crime
The myth of modern slavery is built on dodgy stats and political opportunism.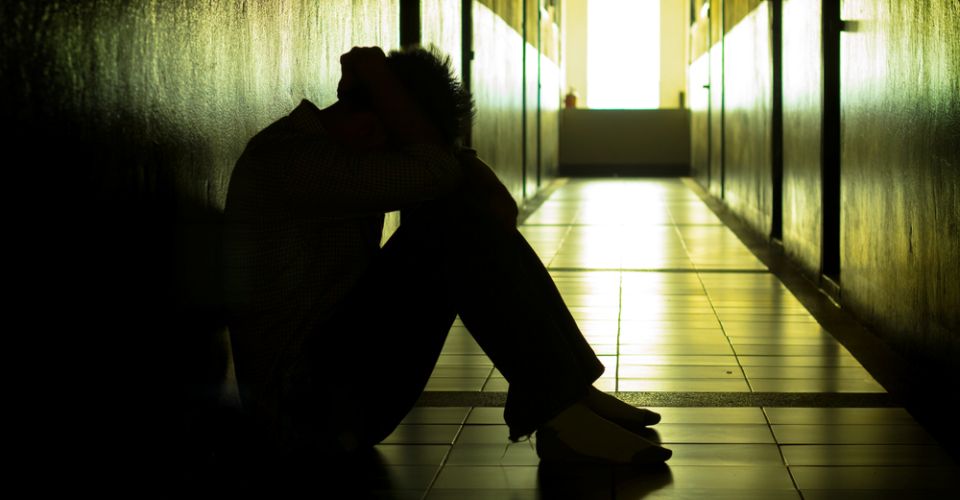 Listening to BBC Radio 4's Today programme, I can't quite believe my ears. The UK home secretary, Theresa May, is lost for words when questioned about her new vanity project, the Modern Slavery Bill. She acknowledges that she has no idea whether her claim that slavery is a rising crime is supported by evidence. As soon as she hints that there could be 10,000 slaves in the UK, she adds that the 'honest position is that we don't know whether there are fewer or indeed more victims'. But in a world where fantasy often serves as the main resource for policymaking, May's admission of ignorance is not all that surprising.
Still, we are told that the Modern Slavery Bill will be published and hastily pushed through the Houses of Parliament. Apparently speed is of the essence – there is simply no time to lose. Why? Because in a review commissioned by the UK Home Office, Labour MP Frank Field has concluded that Britain is confronted by an epidemic of what he diagnosed as 'modern slavery'. Field speculates that there are 10,000 'victims' of slavery in the UK. And that, it seems, is good enough to move normally lethargic parliamentarians into action.
The guesstimate of 10,000 modern slaves has as much basis in reality as if I were to claim that there are 12,500 professional horse-thieves in the UK. This is a figure of faith, one based on the kind of quasi-religious calculation that predicted that the world would come to an end on 21 May 2011. As with rapture theology, the claims of political fantasists cannot be disproven. Soothsayers always have a get-out clause. So, too, do the moral entrepreneurs scaremongering about modern slavery.
For example, the advocacy organisation, Unseen, claims that victims of modern slavery are literally unseen. And that's good enough for the police, which is why the Avon and Somerset Constabulary has recently drawn on Unseen's 'expertise' to tackle the problem of slavery in its towns. After a recent raid in which three people were rescued, Chief Superintendent Julian Moss explained that 'some of those affected will not view themselves as victims and, even if they do, may have been unable to speak to the police or any other authorities for a variety of reasons'.
So long as it is left to advocacy organisations, the police or Theresa May, and not to those rescued, to decide who the victims of slavery are, the numbers will continue to rise. What this means is that a variety of experiences – some involving physical coercion, brutal force and emotional manipulation and some simply cases of economic exploitation – are now ticked off as examples of modern slavery in future crime statistics. In this way, self-deceiving moral entrepreneurs and headline-grabbing public figures have become accomplices to the invention of a new crime. And with the creation of this new crime, there is also an imperative to find more victims. That is why the response of the Labour opposition was not to say, 'hey, slow down, let's think about this and get our facts straight', but rather to demand that the Modern Slavery Bill be expanded to include 'legal protection for child victims'.
If only British parliamentarians had watched episode 25 of the Danish political drama Borgen. In that episode, Birgitte Nyborg, the former prime minster and now head of a new party, is confronted with a situation that is spookily similar to the one facing May. Copenhagen police have found three women who were forced into prostitution and there is a public campaign to criminalise the purchasing of sex. At first, Nyborg is inclined to jump on the bandwagon. But after reflection, she realises that a media-orchestrated public outcry is not a sound basis for policymaking. To her credit, she talks to sex workers and realises that sensationalist accounts of trafficking are just that – sensationalist. In the end, instead of going along with the movement for criminalising the purchase of sex, she calls for the decriminalisation of activities associated with sex workers.
Regrettably, May is no Nyborg and fantasy politics are in the ascendancy in the UK. Back on the Today programme, May is asked why there were only eight prosecutions for trafficking in 2011 – after all, we are meant to be in the grip of an epidemic. I would like to think that Nyborg would have answered that maybe there were only eight prosecutions because there was only a tiny number of cases that were worthy of prosecution. But in the UK, you are not allowed to say that. Certainly not now, when a new crime – which includes a provision for automatic life sentence for offenders with a prior conviction – is about to be born.
Frank Furedi's new book, Authority: A Sociological History, is published by Cambridge University Press. (Order this book from Amazon (UK).)
Picture: Shutterstock/Peerayot
To enquire about republishing spiked's content, a right to reply or to request a correction, please contact the managing editor, Viv Regan.