Slaves in Britain? It's an urban legend
Why is no one asking questions about the south London slave story?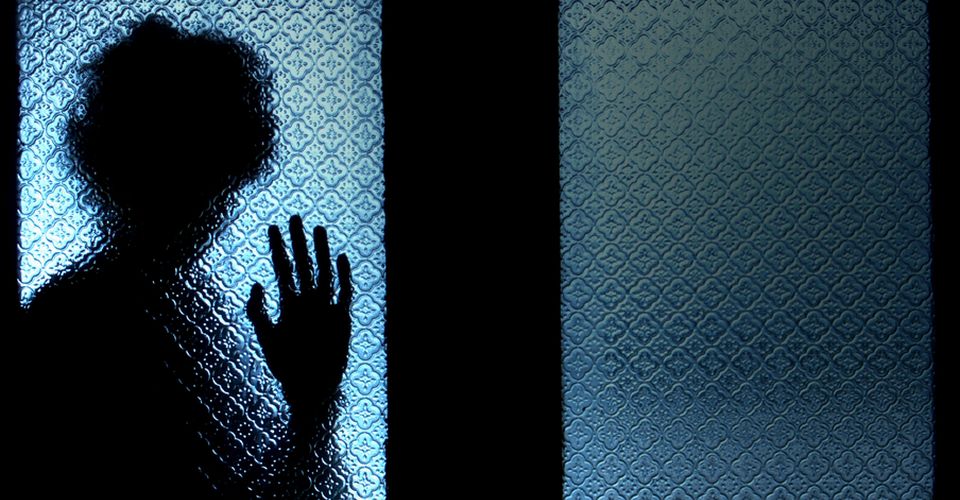 It was just over two weeks ago that the most sensational story of the year hit the headlines: slaves had been found in London.
A London detective inspector, Kevin Hyland, informed the world that 'we have never seen anything of this magnitude before'. The UK home secretary, Theresa May, echoed his sentiments and said she would make tackling modern-day slavery her top priority. She said there was 'one positive' to the case of the south London slave house: the public had finally become aware of the issue of slavery, which, according to May, continues to have a 'shocking presence in modern Britain'. By this time, claims that thousands of people in Britain were being held in conditions of 'slavery' were circulating in the media.
Detective inspector Hyland may not have seen 'anything of this magnitude' before – but the fact is that what he saw, or imagined he saw, was a fantasy of slavery rather than the grim reality of forced servitude. Indeed, the story of the south London slaves rapidly unravelled. Early reports hinted at a heroic rescue mission involving detailed planning and up to 40 police operatives. But within a few days it became evident that the three 'slaves' were not slaves as we have traditionally understood that term. Certainly they were not physically held against their will. Contrary to early media reports, which suggested the three women had been imprisoned in a house for 30 years, later accounts revealed that they went outdoors to run errands and had access to telephones and a television.
As the initial story of forced imprisonment became difficult to sustain, the narrative of scaremongering shifted – now focusing on the psychological and emotional horrors the women allegedly suffered. Suddenly, the image of the iron collar and chains used by slave-owners gave way to talk of 'invisible handcuffs'. From this point on, the promoters of this urban legend about modern-day slavery argued that what is really significant about this hitherto unrecognised crime is not what can be seen by the naked eye but rather the often 'invisible' problem of mental enslavement. These are slaves who are not physically chained into a life of servitude, but rather are wrapped up in 'emotional chains' by their psychologically manipulative captors. 'Brainwashed' became the term most commonly used by campaigners spreading myths about an epidemic of 'slavery'.
Predictably, the authors of this urban legend could draw on an army of experts to explain the subtle and sophisticated art of mental slavery. One Australian trauma expert, Michael Burge, said he wasn't surprised that the 'imprisoned' women had access to a phone and television and had 'some controlled freedom'. He said mental manipulation often leads to a more insidious form of slavery than physical control and domination. A term like mental manipulation can transform even normal features of human life – such as being in an unpleasant relationship or feeling pressured to do something – into something akin to criminal domination. Such an exercise in rhetorical acrobatics allows campaigners to expand the number of 'invisible slaves'.
Controlling behaviour, and some people's submission to it, is being rebranded as 'slavery'. And we are told that the hidden and invisible nature of this problem makes it a particularly threatening one. A threat that cannot be seen must be especially dangerous – no one really knows if the house near theirs is a normal home or a 'slave house'. When promoters of the slavery urban legend argue that the case in south London is 'only the tip of the iceberg', it's clear that their imaginations are running riot. This is why the moral entrepreneurs behind this urban legend can produce such large numbers of so-called hidden slaves – because when something is invisible, who can tell where the hidden army of slave masters really lurks or where it will strike next?
Moral entrepreneurs are always rhetorically escalating the scale of the problem they have devoted themselves to tackling. It is worth noting that a few weeks before the high-profile 'rescue' of the three women in south London, a report on the growth of global slavery was being widely dsicussed in the media. According to the report's guesstimates, something like 30million people are enslaved around the world. Al Jazeera's article on the report was headlined: 'Slavery: a 21st-century "epidemic".' In recent years, 'epidemic' has become one of the most overused words among scaremongers. The use of this medical term to lend gravity to some problem or crime allows campaigners to depict that problem as representing an existential threat to humanity, like an out-of-control disease. At a time when we are suffering an epidemic of epidemics, of claims that all sorts of threats to mankind are spreading around the world, it was inevitable that modern-day slavery would be labelled an epidemic. So back in October, in an interview to mark Anti-Slavery Day, the chairman of the Human Trafficking Foundation, Anthony Steen, spoke of 'the growing epidemic that Britain and the world is facing'. So this isn't only an epidemic – it's a growing one, constantly getting bigger and scarier.
Steen said 'we are talking about an epidemic which we thought had disappeared in 1833 when Wilberforce abolished slavery', before adding that what was abolished back then was only what we could see with our eyes, 'not what we couldn't [see]'. 'We now have modern slavery that nobody can see and it is a global issue', he said.
It is a sign of the times that something which 'nobody can see' can capture the public imagination. Many observers and campaigners seem more comfortable in the parallel world of 'invisible threats' than they do tackling far more tangible, real-world problems of destructive behaviour, violent conflict, oppression and exploitation. That is why despite the fact that the grotesque media hype around the south London 'slave house' has now unravelled, still no serious questions have been asked about it or about the clearly misleading and hysterical claims that were initially made. What is truly fascinating is that the question of how the police, the home secretary and the media got it so wrong is not even being posed. Why not? Because belief in disturbing, hidden dangers continues to excite the imagination of media outlets and politicians. Of such stuff are conspiracy theories constructed, and urban legends born.
So it is not surprising that, as I write these lines, the media have announced that three men have been 'freed' after 'slavery raids' in Bristol. In the space of two weeks, slavery has become an all-purpose term that can be applied to any circumstance involving domination, control or coercion. As in the case of south London, so in Bristol it does not matter whether the victims considered themselves 'slaves'; as Bristol's chief superintendent Julian Moss explained, 'Some of those affected will not view themselves as victims and, even if they do, may have been unable to speak to the police or any other authorities for a variety of reasons'. In other words, 'We know it is slavery even if the slaves themselves cannot see it'! How long before anyone who questions the reality of this all-too-invisible crime is denounced as a 'slavery denier'? Watch this space.
The term slavery has been trivialised. Yes, the realities of human interaction are complex. It is true that large numbers of people feel trapped in circumstances that they hate. Many people fear their partner, their employers or their community, and sometimes feel helpless to do anything about the situation they find themselves in. Some of them are even more afraid of being on their own, however, in the process losing the affection of lovers, friends and neighbours or facing the harsh reality of economic insecurity. Some do feel, or even become, incapable of exercising their agency in a meaningful way. When such sad states of affair occur, they should be challenged through helping people to break free from circumstances that are not of their choosing. What we are talking about here is not slavery, but the misery and degradation that often accompany certain forms of behaviour and exploitation. Calling it 'slavery' turns it into a simplistic moral issue in which the only beneficiaries are those campaigners who fantasise that slavery is everywhere, and claim that they are bravely battling it.
Frank Furedi's new book, Authority: A Sociological History, is published by Cambridge University Press. (Order this book from Amazon (UK).)
To enquire about republishing spiked's content, a right to reply or to request a correction, please contact the managing editor, Viv Regan.