Blessed be Tom, patron saint of the gays
What a bizarre overreaction there was to Tom Daley's revelation.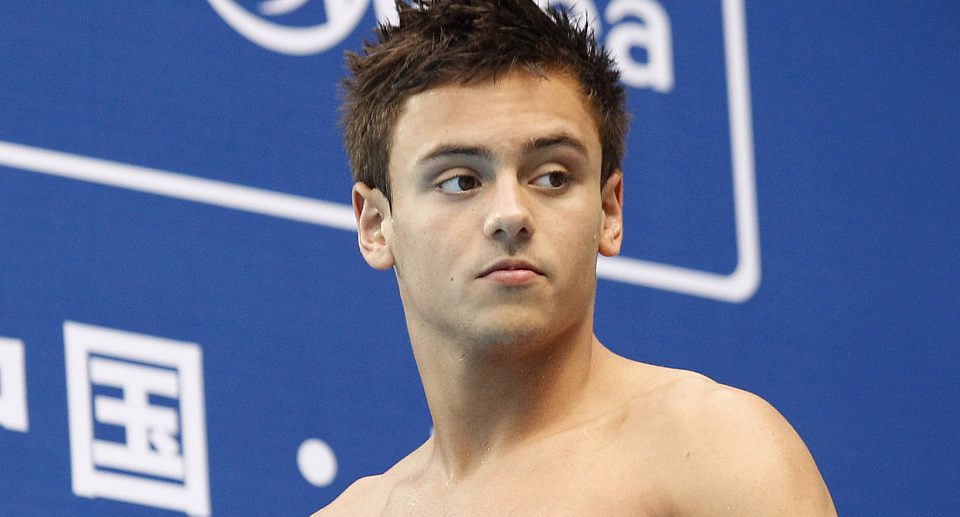 Yesterday, in a five-minute video on his YouTube channel, a British teenager announced he had a boyfriend. Hardly earth-shattering news. And yet, by this morning, the video has been viewed nearly 4.5million times and the teenager's face graces the front page of many of the national newspapers, both tabloid and broadsheet. What made this simple announcement so apparently momentous is that the teenager in question is the Olympic diver Tom Daley.
In the video, Daley says he was reluctant to make the announcement, but felt compelled to after having been misquoted in a recent interview. 'Of course I still fancy girls', he said, but 'right now I'm dating a guy and couldn't be happier'.
Tweeting to his over two million followers, the news spread quickly, with thousands upon thousands of people sharing that Tom Daley had 'come out' and is gay. News outlets started to carry the story, many – including specialist gay media – headlining the story that Daley is gay.
So having been spurred to make the video after being misquoted, Daley found himself the victim of another misunderstanding. At no point during the five-minute video does he say he is gay, and the fact that he says he still fancies girls indicates that the label isn't really accurate. Many people pointed out this error, and complaints of ignoring the existence of bisexuals abounded. However, even though if we must use a label 'bisexual' is more accurate than 'gay', Daley didn't actually call himself that, either. The video is free from any kind of labelling – the announcement was simply that he had a boyfriend.
The response to Daley's news was overwhelmingly positive. His fans, fellow sportsmen, singers, celebrities, gay-rights campaigners and many others sent messages of support. A minority who were seen as being disparaging or homophobic were rounded upon, with galleries of shame published on some websites.
Despite some of the fearful rhetoric we hear from gay-rights campaigners at times, this outpouring of goodwill towards Daley is a stark reminder that the UK has changed for the better. There was never a chance of a repeat of the fallout caused by footballer Justin Fashanu's 1990 announcement that he was gay. Daley's career is in no danger of being curtailed, and he has family, friends and fans who support and respect him. The tragic case of Fashanu is a world away from the one Daley knows – Fashanu came out four years before Tom was born.
From some of the responses, though, you could be forgiven for thinking we still live in the early Nineties. Tom telling us he has a boyfriend was 'inspiring', 'powerful', a possible 'game-changer', observers told us. Above a huge half-page picture of Tom, the Independent declared him a 'new gay icon'. Daley is now a 'role model', newspapers claim. For one Huffington Post contributor, the news is one in the eye for Putin and Russian bigotry. All because Tom Daley is dating a man.
Daley's quiet, understated announcement has been co-opted by others. No longer 'just' an Olympic diver, Daley is now a Gay Hero, whether he likes it or not (and regardless of the fact that he didn't use any such labels). Tom's new mantle of gay role-model would have him looked up to by thousands of put-upon young gays, their future in his hands. That's a big responsibility.
In among the plaudits, Gary Lineker tweeted: 'Hope the gay footballers who may be contemplating "coming out" are encouraged by the groundswell of good feeling.' It's true, the good feeling is welcome. But today this is the usual reaction to someone coming out. Any gay footballer can hardly be unaware of the multitudes of people desperate for someone to be open. And they will have noticed, too, that along with the good feeling towards Daley, he has also been turned into something he may not want to be.
He is now a role-model for young gays, a political symbol with which to bash the Ruskies. They'll have noticed his avoidance of labels being rudely ignored. They'll have noticed that what was a simple announcement of a relationship is now frontpage news, hotly debated and drawing comment from across the globe. They'll notice the yearning for Daley to be a role-model, conferring a huge weight of expectation and responsibility on to his shoulders. And they might decide, having seen all this, that they'd rather keep their sexuality quiet.
For the most part, we have thankfully left behind the view that being gay is wrong. But people in the public eye in same-sex relationships now suffer a different pressure. That is, to be held up as paragons of bravery, of decency, facing the pressure of having their private lives used as a political weapon by those who claim to support them.
Many commented that Daley's relationship was 'no big deal'. Others argued that while some people still struggle to come out, actually Daley's relationship revelation is hugely important. But when a calm, quiet (and not unusual) announcement is turned into an historic moment, we may actually be making it more difficult for others to feel like they can be as open about their private lives as they wish. If we turn the pressure off, it might be better for everyone.
Craig Fairnington is online resources manager of the Institute of Ideas. Follow him on Twitter: @craigfair
Picture by: Vincent Thian/AP/Press Association Images.
To enquire about republishing spiked's content, a right to reply or to request a correction, please contact the managing editor, Viv Regan.