Who cares how zombie parties pick candidates?
Labour's strife in Falkirk symbolises the political bankruptcy of the party system.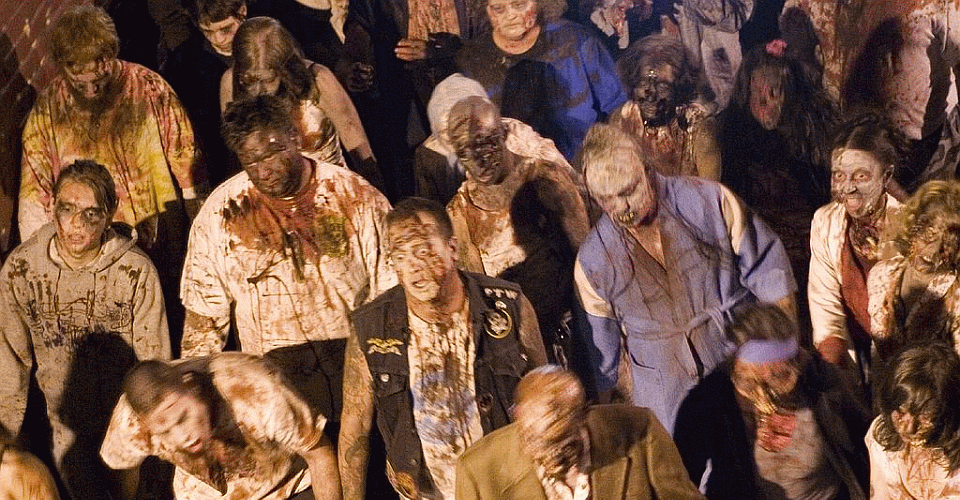 The left claims that the blundering attempt by the trade union Unite to pack the Falkirk Labour Party and get its own woman selected as parliamentary candidate was the fault of a couple of local individuals. Ed Miliband's party leadership claims it reveals a bigger problem: the 'broken' overall relationship between Labour and the unions.
In fact, the 'scandal' caused by the parochial shenanigans in that Scottish backwater reveals rather more than that. It points up the political and financial bankruptcy of not just Labour, but every major political party in the UK. Similar problems of unrepresentative cliques fixing the appointment of candidates and leaders left dependent on dubious sources of funding are now common to them all.
Why have Unite officials been able to manipulate and control who stands for election as MP in local Labour parties? Because even in the heartlands of what Labour still optimistically thinks of as its safe seats, the party is an empty shell, in which it is not hard to make a big noise. Constituencies such as Falkirk are ripe for the picking by a few union officials who know how to fill in a form and pack a committee.
Before the Blairites, Tories and others start tut-tutting about 'union power' and criminal conspiracies, however, they should look in the mirror (if they can bear it). The idea of elitist cliques taking advantage of moribund local parties, and overriding the wishes of ordinary members whom they hold in contempt, is hardly peculiar to Unite, Labour or Falkirk.
Tony Blair's New Labour (founded on the withering of traditional Labour) made a habit of parachuting its favoured tame academics or shiny daytime-TV-friendly types into constituencies where they had no connection. Thus Labour leader Miliband's brother David, an Oxbridge wonk, was effectively appointed MP for the working-class constituency of South Shields, while Ed Miliband himself 'represents' the Yorkshire seat of Doncaster North – not a natural stomping ground for Harvard-polished uber-nerds.
David Cameron's Conservative Party has adopted a similarly dismissive attitude to local constituencies and their members – or 'swivel-eyed loons', as they are affectionately known around the Cameroons' Notting Hill supper tables. One of Cameron's first initiatives as Tory leader was to draw up the 'A-list' (for A-holes?) of kool konservative candidates who should be preferred over Sir Bufton Tufton and other local worthies. The list soon fell into disrepute, partly over the attempted elevation of a gormless former Coronation Street pin-up, but the spirit of it still informs the selection of prospective Tory MPs.
These are all examples of the same process: the formation of a new cross-party oligarchy at the top of UK politics. The public profile of each of the major political parties is now shaped by a leader backed by a PR machine, almost interchangeable in their petit-bourgeois conformism. They look down upon the ageing rump of their party memberships as at best an inconvenience, at worst an embarrassment; people who should be seen delivering official leaflets, but not heard voicing an unfashionable opinion.
Far from being a peculiar scandal, the campaign by Unite officials to dictate the selection of Labour candidates is a trade union version of what all of the isolated party oligarchies are up to. They are less like leaders of dynamic political movements than little imitations of the Emperor Napoleon, parachuting in their family members and favourites to be kings and queens of faraway fiefdoms.
Some might object that there is little new here, that the unions have always had a powerful influence over Labour Party affairs. But there is a difference. When Labour was formed a century ago it was the party, not of the working class, but of the trade union leadership. Labour rose to prominence as the political face of a powerful labour movement supported by millions of working-class people.
Today, neither the living-dead Labour Party nor the zombie unions are anything like what they were. All that remains of that once-powerful political relationship is the money that the union leaders use to buy influence in Labour circles. The selection process in some of these traditional Labour constituencies sounds like an updated version of the old rotten boroughs, where crooked aristocrats bought the support in cash and beer of the handful of those qualified to vote.
Labour leader Miliband's attempt to deal with the PR crisis sparked by Unite in Falkirk has only served to highlight a connected problem: the extent to which the empty shells of the major parties are effectively bankrupt in financial as well as political terms. The decline in active membership has made it more difficult to raise funds – and at the same time left party leaders more dependent on expensive media campaigns to publicise their message (such as it is).
Labour has survived on millions in trade union handouts, funded by a system under which many union members do not know they are making a political donation, and by courting big donors. All of the major parties have got into trouble by taking cash from similarly dubious sources. Now Miliband claims he wants to 'mend, not end' Labour's relationship with the unions, so that members will have to opt-in to paying the political levy. Many people might be surprised to learn that they are subsidising the Labour Party without being asked. Yet the PR-driven reform proposal has sparked alarm because it threatens to deprive Labour of millions of pounds it desperately needs. Expect calls for increased state funding of stricken political parties to grow louder. That is all we need, officially turning democratic politics into just another department of the civil service.
It should of course be the business of political parties how they select their candidates. The internal affairs of membership organisations should never be a matter for the police, now outrageously poking their beaks into Labour and the unions' local circus act in Falkirk. But in a sense these dull procedural shenanigans should matter to the rest of us. Because they symbolise the demise of party politics as we have known it.
We are left living under a system where zombie outfits that are neither parties nor political in any meaningful sense compete in the media for the votes of people who understandably know little and care less about any of them. The result is that, whatever the outcome of this bunfight between different cliques within the oligarchy, there will be no real clash of principles over how to cope with the economic crisis and take society into the future. And without alternatives, that is a stitch-up for which we will all ultimately pay the price.
Mick Hume is spiked's editor-at-large. His book, There is No Such Thing as a Free Press… And We Need One More Than Ever, is published by Societas. (Order this book from Amazon(UK).) Visit his website here.
To enquire about republishing spiked's content, a right to reply or to request a correction, please contact the managing editor, Viv Regan.