Dan Brown: scriptwriter of the Julian Assange set
The Edward Snowden affair will invoke déjà vu in Brown fans: his 1998 conspiracy thriller Digital Fortress foretold this childish morality tale.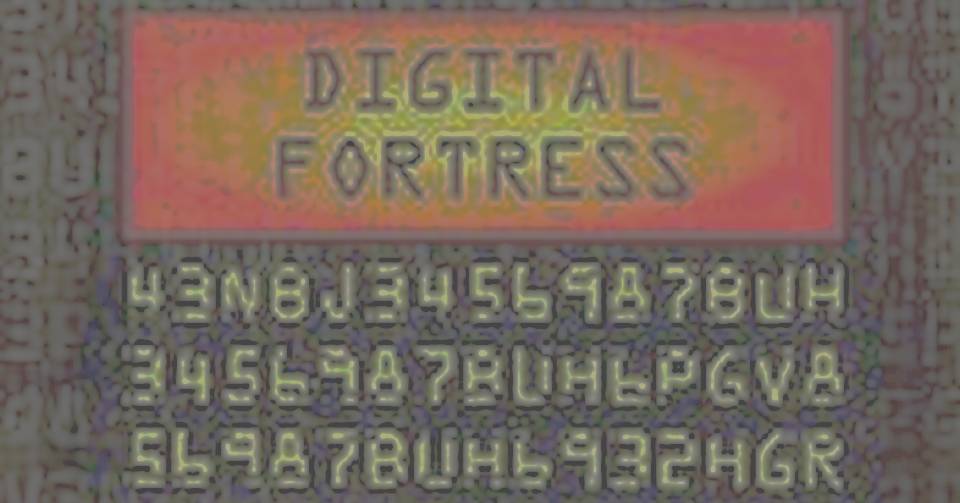 For anyone who reads Dan Brown's novels – not only the unfathomably successful ones about Robert Langdon, but the earlier ones too – the whole Edward Snowden / NSA story must have invoked a strong sense of déjà vu. For the NSA leaks tale was foretold by Brown, almost word for word and event for event, in his 1998 novel Digital Fortress. The events set in motion by Snowden's leaks, and the way Snowden and the NSA have subsequently been talked about in the media, are almost indistinguishable from Brown's tall, rollicking tale of a disgruntled NSA worker who hits his employers where it hurts and 'shocks the world' by revealing how the NSA 'sucks in massive amounts of digital information from systems all over the world'. The Snowden affair is a hilarious case of life imitating bad art.
Back in the late 1990s, before he created Robert Langdon, star of one of the most widely read novels in history, The Da Vinci Code (2003), Brown was known as a humour writer. He had penned a couple of fairly well received books called 187 Men to Avoid: A Survival Guide for the Romantically Frustrated Woman (which he wrote under girly pseudonym Danielle Brown) and The Bald Book, a celebration of baldness, with bald-men-comforting chapters such as 'Your kissable surface is increasing' and 'You'll never have to worry about going grey'. Then he turned his hand to fiction, kicking off his extraordinary career in churning out dimestore conspiracy-theory thrillers (he has sold more than 200million books) with possibly his most conspiratorially minded novel of all: Digital Fortress.
If you've been following the Snowden affair, you'll already know the story of Digital Fortress, although there are of course name changes and character tweaks. The novel is basically about what a massively sinister organisation the NSA is, with its 'oddly ominous' massive computers reading everyone's emails, and about what happens when one employee, 'adamant that [this snooping] constituted a gross violation of human rights', decides to blow the whistle. Told you it's familiar. It has all the usual Brown traits: bad writing ('Like in a cheap Hollywood movie, the lights went out in the bathroom just as she heard the scream'); a perfunctory attitude to describing what people look like (the lead character, NSA worker Susan Fletcher, is 'slender and tall with full, firm breasts and a perfectly flat abdomen'); a teenage approach to writing about sex (when Susan's boyfriend offers to do something interesting to her, she says: 'Any more interesting than last night and I'll never walk again'); and most importantly, a conspiracy-theory heart, the key component of every Brown novel, in which dark, sinister forces try to keep concealed a dastardly secret while brave cryptographers and symbiologists, all of whom have great hair and perfect abdomens, try to uncover and expose said secret.
Digital Fortress revolves around the NSA, an organisation so secretive that some characters in the novel call it the 'No Such Agency'. Ensei Tankado, the Snowden-like character in the novel, is Japanese rather than American, and his desire for vengeance against America is partly driven by the deformity he suffers as a result of his mother having been infected with radiation following the nuking of Nagasaki in 1945. But mainly Tankado wants to blow the whistle on the NSA because he is 'outraged'. Its development of the ability to dip into and peruse everyone's email communications means it can 'open everyone's mail and reseal it without their knowing', says Tankado. 'It's like having a bug in every phone in the world', he frets. So he 'quits on the spot' and sets out to 'shock the world with his story of a secret machine capable of exposing computer users around the world to unthinkable government treachery'. He wants to make government secrets unsecret, like today's real-world leakers, so that 'any third-grader with a modem' can read about what the government is getting up to.
The way Brown describes the NSA also eerily foretells the recent, post-Snowden media handwringing over this apparently sinister organisation. With its 'total immunity from federal accountability', the NSA is a law unto itself, Brown narrates. He gives its buzzing, whirring computers almost magical, monster-like powers. The main machine in the novel – a super-computer called 'TRANSLTR', which decrypts and has a gander at everyone's emails – is like a 'grand, futuristic beast'; it's a 'bottom feeder, sucking in massive amounts of digital information from systems all over the world'; it is 'unthinkably colossal', 'like an iceberg, [it] hid 90 per cent of its mass and power deep beneath the surface… the power generators at the bottom [droning] in a perpetual low-frequency hum with a dead, ghostlike quality'. The machines seem almost sentient, 'buzzing' and 'hissing' as they 'grossly violate human rights'.
Of course, Brown's novel, in order to remain interesting to people like me who snap up such books in airport-based branches of WH Smith, has a lot more going on besides the leaking antics of an outraged employee and the buzzing of evil government machines. So Ensei Tankado doesn't only leak info about the NSA – he also invents an unbreakable encryption code called 'Digital Fortress' which he offers to sell to big corporations, drug cartels and other assorted dodgy folk who want to avoid being snooped on by the all-powerful TRANSLTR. He engraves the password for Digital Fortress on a ring. Someone kills him while he is visiting Seville in order to obtain the ring, but as he lies dying Tankado gives the ring to a passing punk. David Becker, the handsome boyfriend of Susan Fletcher, the NSA woman with the firm breasts and flat abdomen, is sent to Seville to locate the ring but instead gets mixed up with prostitutes and villains. It then transpires that Susan's boss, Commander Trevor Strathmore, deputy director of the NSA, is the really evil one, masterminding the murder of Tankado and the sending of Susan's boyfriend to dangerous Seville in order that Susan might turn to him, Strathmore, for comfort, and then Strathmore might finally, after years of waiting, get off with this woman who has both brains and beauty – like 'a swimsuit model with a doctorate in applied mathematics and number theory'. Yes, I know. But the central theme of the novel is strikingly simple and strikingly conspiratorial: there are unaccountable, unknown government 'networks' that watch and record absolutely everything we do, and it falls to brave, well-educated individuals to expose this fact.
This totally chimes with the moral narrative of modern-day, real-world leaking. Here, too, we're told that political systems are sinister and nasty and that a handful of very brainy people posess the truth about such nastiness. What Dan Brown and today's leakers and their fanboys share in common is a conspiratorial mindset, a belief that hidden networks and symbols control the world around us and our fates and that all we can hope for is a professor in a blazer coming to the rescue by decoding 'The Truth'. In the words of Julian Assange – a real-life Robert Langdon, though without the great hair and charm – in government circles 'information flows from conspirator to conspirator… Not every conspirator trusts or knows every other conspirator, even though all are connected'. Words which, for both their lack of literary pizazz and their paranoid sentiment, could have been scribbled by Mr Brown himself.
This is not to say that the real-world NSA is not doing some unjustified snooping and data-gathering (though both the Washington Post and Guardian have had to backtrack on the OTT claims they first made about Snowden's revelations of an alleged Facebook-invading, gmail-reading monolithic entity at the heart of the NSA). But it is very striking that Dan Brown, like a conspiratorial John the Baptist, so perspicaciously foretold the Snowden / NSA leaks. Because in many ways, Brown, though he is fashionably mocked by the modern right-on set, is the main narrator of modern liberals' increasingly unhinged and Icke-like fears about faceless, nameless government machines spying on the blissfully ignorant man in the street.
Brendan O'Neill is editor of spiked. Visit his personal website here.
To enquire about republishing spiked's content, a right to reply or to request a correction, please contact the managing editor, Viv Regan.