Plan B versus the 'chaotic' poor
With its pornographic portrayal of the screwed-up poor, Plan B's movie is indistinguishable from Tory propaganda.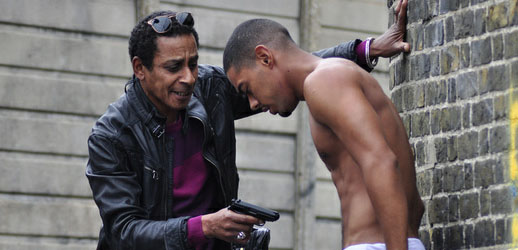 It is testament to the opinion-forming class's utter isolation from poor communities that they are taking rapper Plan B's feature film Ill Manors seriously, and what's more believe it is a 'compelling snapshot… of contemporary London' and 'frighteningly real'. Are they serious? This movie is an absurd, borderline surreal warping of the reality of poor people's lives for the titillation of middle-class cinemagoers.
Indeed, the most striking thing about Plan B's film is that, far from being a rebellious cry against Tory-led Britain, it actually parrots the propaganda of the Tory Party. In particular, Plan B, like David Cameron and Co, seems firmly to believe that parental neglect and childhood hardship are the cause of every social ill…
This is a taster from the June edition of spiked plus, our exclusive 'magazine within a magazine' for readers who make invaluable contributions to spiked's fundraising drive. To read the rest of the article, sign in, or sign up, to spiked plus here.
To enquire about republishing spiked's content, a right to reply or to request a correction, please contact the managing editor, Viv Regan.