The Hunter Biden scandal has exposed the death of journalism
The liberal media's incuriosity about the Biden family's dodgy dealings is a betrayal of press freedom.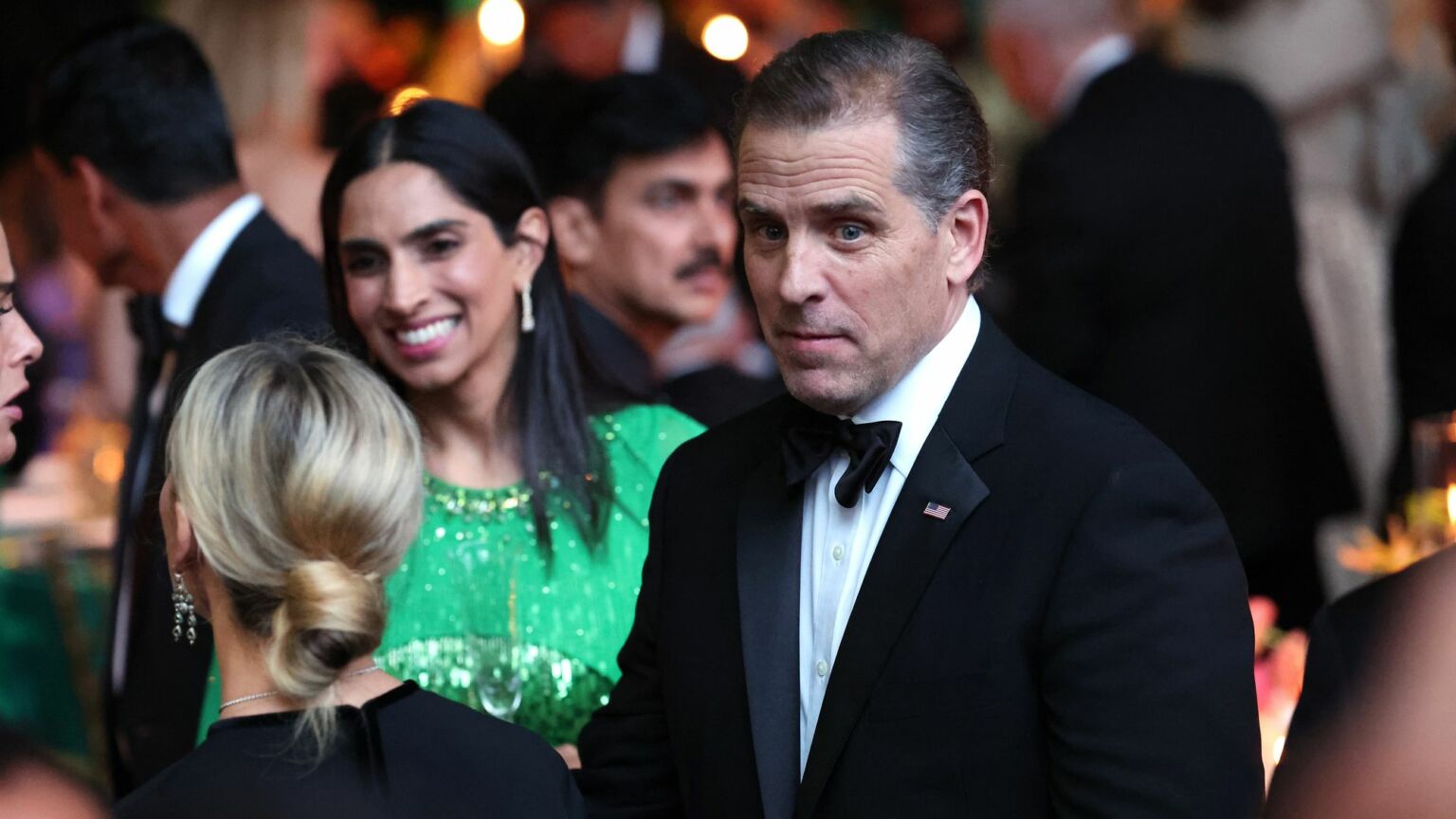 The liberal press in the US loves to puff itself up. They even make movies over there about the handsome, brave hacks who hold the powerful to account. There's All the President's Men. And The Post, starring Meryl Streep at her worthiest as Katharine Graham, the first female publisher of the Washington Post who spearheaded its Watergate coverage. And Spotlight, about the Boston Globe's exposure of Catholic child abuse, with Mark Ruffalo cranking the Hollywood moralism up to 11. There's evidence the public is tiring of these flicks about crusading reporters – 2022's She Said, about the journalists who uncovered the Harvey Weinstein scandal, flopped. Maybe moviegoers didn't fancy being lectured about Weinstein by the very industry that gave him so much power.
I wonder if they'll ever make a movie about Philip Bump? It seems unlikely, unless it's a farce. Bump is a Washington Post columnist. And earlier this month he got mad. Not about a possible abuse of power in the White House, but about a pesky podcast host who had the temerity to ask him questions about a possible abuse of power. It was Noam Dworman, owner of the Comedy Cellar in NYC and host of its Live from the Table pod. Dworman is a rarity on New York City's cultural scene: a free thinker. He questioned Bump on possible links between the foreign business interests of Biden family members and President Biden himself. Is it conceivable that the Bidens have made a lot of money from selling access to Old Joe, and that Old Joe himself has benefitted? Bump huffed and puffed.
Then things got really heated. Dworman asked Bump about a text message Hunter Biden sent to his own daughter that said: 'I have to give 50 per cent of my income to Pop.' What does that mean, asked Dworman? Bump's reaction? He seemed 'utterly uncurious', in the words of one columnist. 'I have no idea what that means', he said. 'Has anybody asked her?', replied Dworman, reasonably. 'I don't know', said Bump. 'Don't you think somebody should ask her?', Dworman continued. In response to this sensible suggestion that journalists should ask questions, Bump lost it. He took off his headphones and stormed out. Washington Post journalists once risked life and limb to investigate political corruption – now they flounce off into the New York night if someone so much as asks them about political corruption.
The Dworman-Bump showdown is typical of the liberal media's attitude towards all things Hunter, all things 'Biden corruption'. It isn't only Bump who is 'utterly uncurious' about this family's dealings. There is now institutionalised incuriosity across the MSM, in both the US and the UK. Whether that will change following this week's indictment of Hunter on three federal charges of lying when buying a gun remains to be seen. It seems unlikely, though. Already the BBC is suggesting that the right is exploiting the Hunter question in an attempt to 'rile up Joe Biden' and 'distract from [the Republicans'] own problems with Mr Trump's legal jeopardies'. Nothing to see here. It's just political tricks. Move along.
There were two big developments on the Biden family front this week. Following the collapse of a questionable plea deal he had struck with federal prosecutors, Hunter has officially been indicted for fibbing when purchasing a firearm: he said he wasn't on narcotics, but he was. It's unclear whether he'll also be indicted over his failure to pay taxes on time in 2017 and 2018. This is serious stuff. It's the first time the son of a sitting president has faced criminal prosecution. The president is 'stunned', says the New York Times. Also, Kevin McCarthy, speaker of the US House of Representatives, said this week that he will open a formal impeachment inquiry into President Biden. The inquiry will look into 'allegations of abuse of power, obstruction and corruption'. In short, all those long-swirling rumours about Joe getting rich off his family's dealings overseas will be put under the spotlight.
It's a distraction, a Trumpist ruse, a nothingburger, some are howling. Maybe it is a nothingburger. Maybe Joe really is squeaky clean and got nothing out of Hunter's million-dollar dealings in Ukraine and China. But a little curiosity would not go amiss, surely. The liberal press seems surreally determined to undermine scrutiny of the Bidens. A writer for the Washington Post says the fact that Hunter was doing deals in countries at the same time as his father was working in those countries might be fishy, but it's not the end of the world. 'Unethical? Maybe. Illegal? So far, there's no evidence of that.' To paraphrase Dworman, 'Don't you think somebody should look into it?'. Slate's explainer on the impeachment inquiry into Biden thunders: 'To be abundantly clear: there's no evidence of corrupt behaviour by Biden.' It's more an excuser than an explainer.
Liberal journalists are doing the opposite of what they're supposed to do. They're bristling at suggestions that the president is dodgy, rather than investigating them. They're forming a forcefield around the First Son rather than asking questions about him. 'Hunter Biden's looming charges are relatively minor' in comparison with the charges against Trump, says the Washington Post. From Watergate to whataboutery! A sitting president's son is criminally charged with buying a gun while off his nut on crack, and all you can say is, 'Well, at least he didn't try to meddle in an election'? If they made All the President's Men today, the reporters would be among the president's men; they'd be in that line-up of stooges protecting the commander-in-chief from scrutiny, from journalism.
Journalism has been failing since Day 1 of the Biden presidency. Since before it, in fact. We should never forget the Hunter laptop scandal in the run-up to the presidential election in November 2020, when the valiant New York Post was frozen out of its social-media accounts by the Democratic-supporting billionaires of Silicon Valley after it reported on the discovery of the laptop. We now know the FBI itself pressured Twitter to suppress the Post's scoop and warned Facebook to be wary of it, too. It was a scandalous assault on press freedom and democracy by agents of the state in cahoots with unaccountable billionaires, echoing the cover-ups of Watergate. And what did the liberal media do? Turned a blind eye. They failed to offer any kind of solidarity to the Post, thus making themselves complicit in its repression. They signalled, loud and clear, that their priority would be to protect the Bidens from media inspection, and they've delivered on that promise.
Perhaps nothing will turn up in the inquiries into the Biden family. Maybe some on the right are getting overheated about Hunter just to score points against the Dems. Yet even if these scandals turn out to be thin, the scandal of the liberal media's incuriosity, its sacrifice of the noble art of muck-raking at the altar of protecting the president, will not go away. Americans now live under a media-political complex, and that should worry everyone, Democrat and Republican alike.
To enquire about republishing spiked's content, a right to reply or to request a correction, please contact the managing editor, Viv Regan.