Environmentalism will be the ruin of Germany
The green elites are sabotaging Europe's most powerful economy.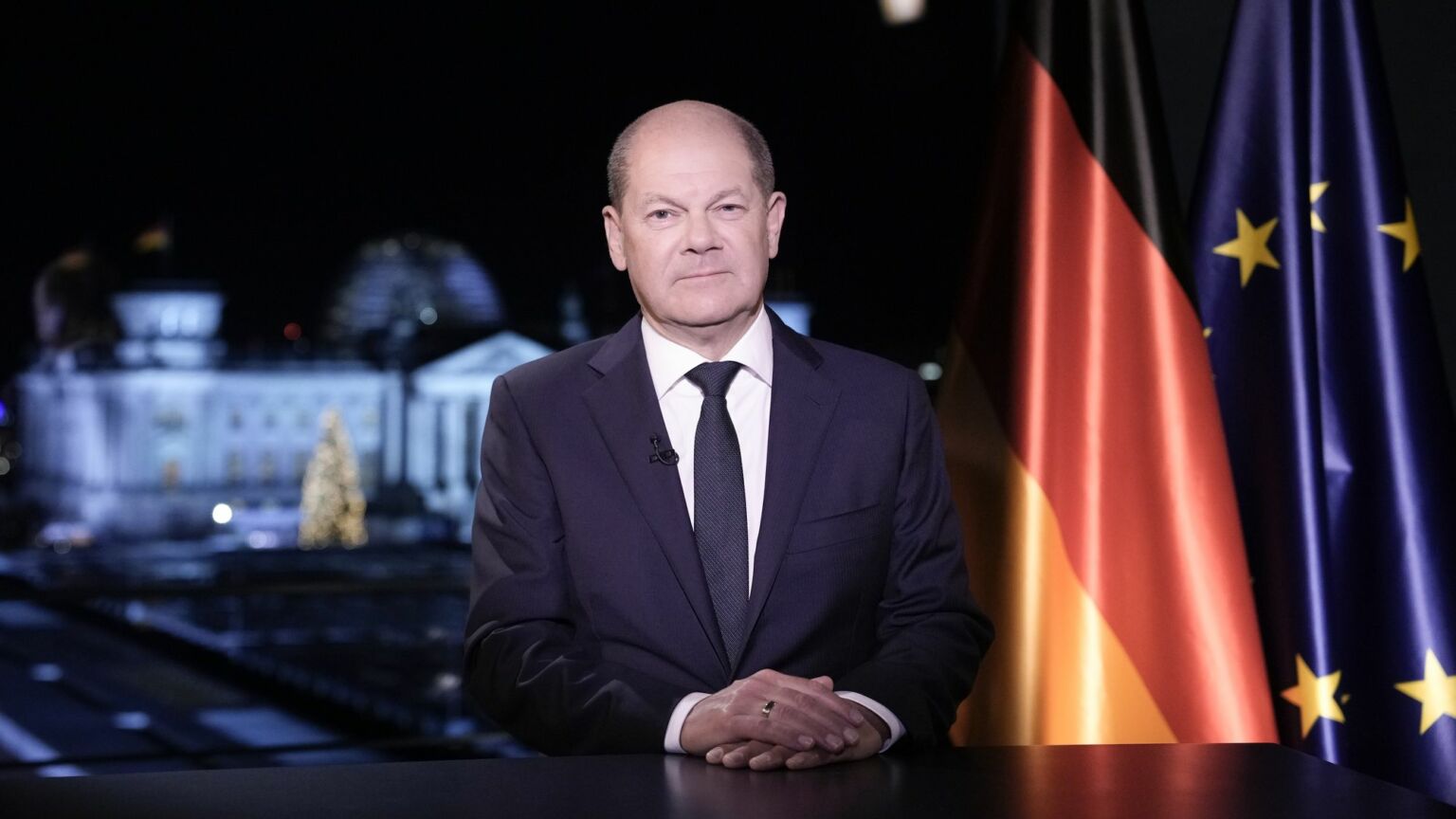 Good news at last? Europe has managed to replenish its gas reserves. In the first week of the new year, all over Europe, daily gas-storage rates were higher than they were at the same time in 2022. In Austria, for example, the gas-storage rate was over 80 per cent, compared with 33 per cent in 2022. In Germany, it was even higher: 91 per cent compared with 54 per cent last year. This comes as a relief. Especially given that just a few months ago, there was a very real possibility of crippling gas shortages.
We shouldn't celebrate too soon, however. A closer look reveals that this bounceback is more due to good fortune than the competence of European policymakers. The key factor has been this winter's unusually warm temperatures, which have significantly reduced the demand for gas needed for heating. And by unusual, I mean historic. In Berlin, temperatures on New Year's Eve reached 18 degrees Celsius and, in Helsinki, they reached five degrees – both significantly higher than the 30-year average for that time of year. Marseille, along with other southern European cities, enjoyed highs of 20 degrees, making winter feel more like spring. These higher temperatures also encouraged wind speeds to pick up, meaning that more wind power than usual has been available in the past few weeks. This has also alleviated the pressure on gas reserves.
Things could have turned out quite differently. That much became clear during a cold snap last month, which coincided with low wind speeds and cloudy skies, hobbling the output of renewables, just as demand for energy was on the rise. Gas reserves dropped precipitously during this period. A prolonged period of such conditions could have seriously tested Europe's capacity to make it through the winter. While we should certainly be relieved that the worst did not come to pass, we should acknowledge that this was largely down to the freak weather conditions.
Of course, in our age of performative politics, it was only a matter of time before politicians sought to take credit for the good weather. The first to do so was German chancellor Olaf Scholz, who used his new year's address to express optimism about 2023, announcing that Berlin will 'continue with courage and confidence along the path' it had started out on in 2022. In other words, the Germans and other Europeans are betting their future on the weather staying warm in winters to come.
Scholz's optimism ignores the fact that simply trying to make it through this winter has already come at a substantial cost. As Reuters calculated last month, since the outbreak of the war in Ukraine, Germany has spent almost half-a-trillion dollars in response to the energy crisis – all just to keep the lights on. This is the equivalent of 12 per cent of Germany's GDP. How exactly Mr Scholz expects to remain on this 'path' without Germany falling off a cliff remains to be seen.
Gas prices may be lower than their peak at the outbreak of the war, but Europe is still paying over the odds. Earlier this month, the first shipment of floating Liquefied Natural Gas (LNG) arrived in Germany from the US at a new terminal in Wilhelmshaven, providing a much-needed alternative to Russian gas. But this alternative does not come cheap. The US and Qatar are not donating their LNG to energy-starved Europeans – both are driving a hard bargain, especially as the appetite for natural gas remains high in other parts of the world, including Asia.
Besides, it is not only the immediate costs of the energy crisis that matter. The long-term damage it is causing to industry is enormous. Germany's Association of Chemical Industries has been sounding the alarm for weeks, warning that production in 2022 may have declined by six per cent from the previous year, and by 10 per cent in energy-intensive areas. In 2023, the impact on Germany's chemicals industry will most likely get worse. This is a sector that employs 475,000 people. Meanwhile, car manufacturers – the backbone of German industry – are quietly reducing or cancelling planned investments.
The energy crisis is weakening Germany's long-term production capacities. And other countries are taking notice of this. Saudi Arabia, for instance, is starting its own chemicals industry, aware that high energy costs in Europe could make it an attractive destination for both capital and expertise.
It is somewhat ironic that European politicians, always so keen to apologise to the world for Europe's imperial sins, still harbour a 19th-century mindset. Many seem to believe that sophisticated technologies can only be produced and employed by the West, while everybody else is a mere resource supplier. But those days are over. And if companies can no longer operate in Europe due to high energy costs, they will move to China, as German chemicals giant BASF did in October, or elsewhere. Firms will go wherever they can find cheap energy and a well-trained workforce.
To add insult to injury, in 2022, even Germany's much-vaunted environmental goals have been missed. If Germany's green zealots thought that sacrificing industry would be good for the planet, they were wrong. Coal, one of the most polluting energy sources of all, provided a vital lifeline in 2022, with Germany's coal power output increasing by 20 per cent on the previous year.
Nevertheless, it seems there are no limits to German madness. Despite Germany's reliance on coal this year, economy minister Robert Habeck has recently announced that Germany will now give up coal entirely by 2030 – eight years earlier than originally planned. This move comes just as Germany's elites are pushing for more heat pumps to replace gas boilers for home heating and for electric vehicles to replace petrol cars. Both of these will require even more electricity to be produced, yet the German government seems determined to produce less. All of this is a recipe for economic disaster – in Europe's most important economy. Could a hostile power have designed a policy more devastating to the fundamentals of the German economy than that of the current government? Probably not.
In the short term, the only way the government's proposals make any sense is if Germany is planning to go back to using Russian gas. That might explain the German government's reluctance to more effectively support Ukraine. Clearly, Berlin wants to see the conflict come to an end as soon as possible. Perhaps this will happen. And perhaps, by March, the remaining Nord Stream pipeline, plus LNG, will rescue the German economy. But, just like relying on the weather for Germany's future, this is another risky and dangerous bet.
Ralph Schoellhammer is an assistant professor in economics and political science at Webster University Vienna.
To enquire about republishing spiked's content, a right to reply or to request a correction, please contact the managing editor, Viv Regan.