Blackouts: another dark consequence of Net Zero
Energy rationing is an integral feature of the green agenda.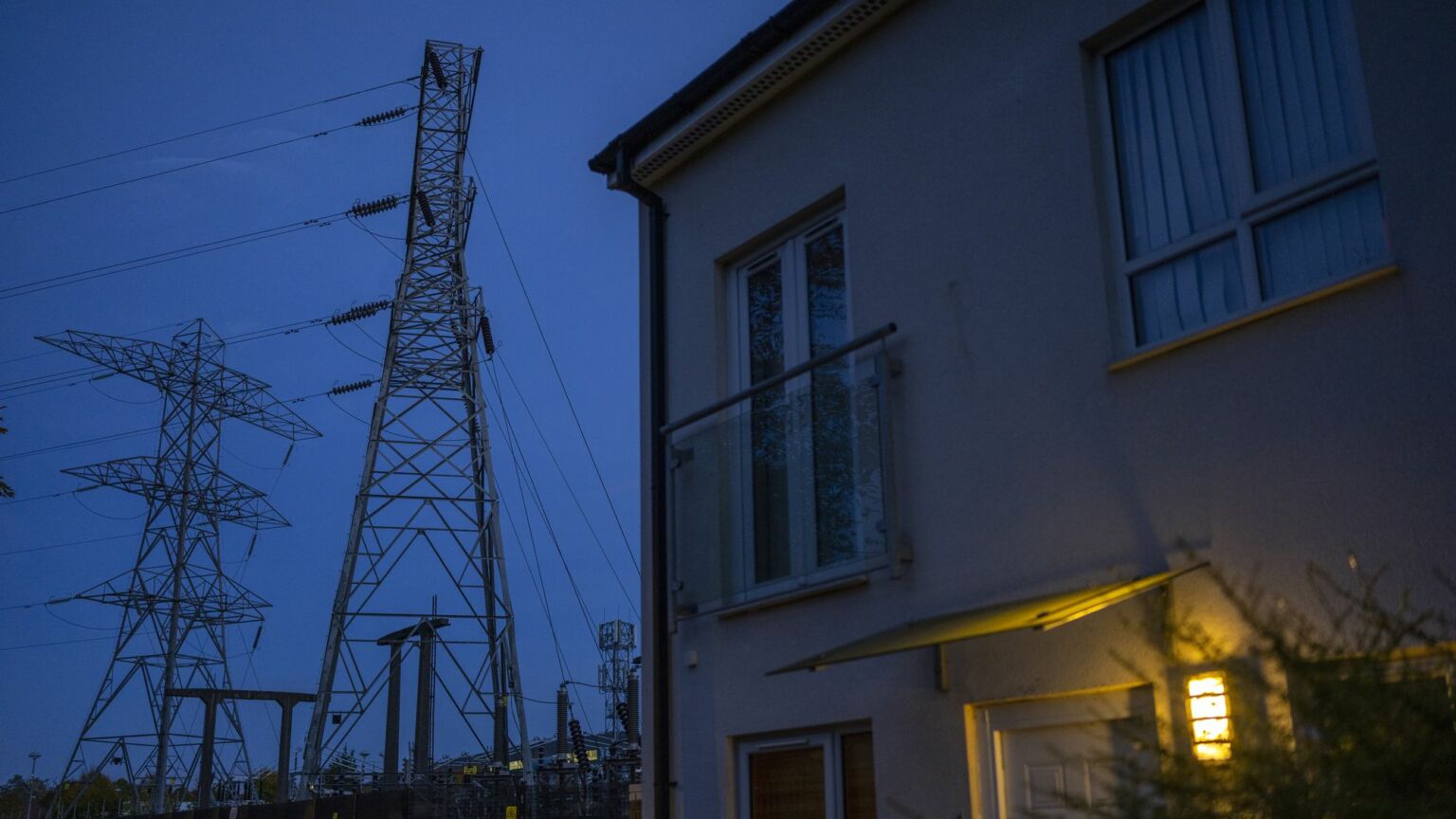 The way he announced it spoke volumes. On Monday, John Pettigrew, head of the National Grid, warned that Britain could face blackouts when the weather turns 'really, really cold' this winter. If energy supply fails to meet household demand, blackouts would have to be imposed between 4pm and 7pm on the 'deepest, darkest evenings' of January and February, he said. So we may be reaching for our candles on winter evenings next year. This would be a bleak midwinter indeed.
Tellingly, Pettigrew casually let slip this bombshell at the 'Energy Transition Summit', a plush business event hosted by the Financial Times. The summit, as its name suggests, aims to help usher in a transition to an apparent idyll of renewable electricity and emissions-free energy. In our brave new Net Zero world, this is exactly the kind of announcement we will have to start getting used to.
After all, the immediate trigger for the National Grid's blackout warnings may be the current global energy crisis. But the grid has form in wanting to impose energy rationing on the masses. Indeed, rationing is a feature, not a bug of the Net Zero policy.
Back in 2011, Evan Davis, then presenter of Radio 4's Today, asked Steve Holliday, then National Grid chief exec, how the grid would cope 'if the wind doesn't blow'. Davis was nodding to the intermittency of renewable energy – the reason renewables alone can never replace existing forms of energy. Yet for Britain's elite, the cause of lowering carbon emissions comes above all others. Holliday replied: 'The grid's going to be a very different system in 2020, 2030… much smarter. We're going to have to change our own behaviour and consume [energy] when it's available, and available cheaply.'
'Changing our own behaviour', of course, refers to what you and I must do. It means cutting down our use of consumer electronics and domestic appliances. It means we must learn to stop boiling our kettles too much, or only boil them at certain times. It means we must consume energy only in extremis. This 'smart' use of electricity, to fit around the intermittency of renewable sources of supply, is rationing in all but name.
Still, alongside his insistence that we would have to tighten our belts on energy consumption, Holliday was delighted that his new, smarter grid was going to be fed by wind turbines: 'Today we've got about five gigawatts of wind [power]', he remarked in 2011. He then boasted 'we'll have nearly 30 by 2020'. Yet the UK's combined onshore and offshore wind capacity stands at only 25.5 GW. And having closed down almost all coal-fired power stations and having not pursued fracking, we now rely on gas imports to meet our energy needs.
Successive Conservative administrations, the National Grid and the energy companies have failed to adequately secure our energy supplies. Instead, their efforts have gone into what they call 'demand response' – that is, cutting energy use.
Energy regulator Ofgem will play a role in this, too. It is currently moving to impose 'surge pricing' on the populace, using the readings from the UK's 29million smart meters, in an attempt to massage down our energy use. (It even has the gall to suggest this will benefit the consumer.)
It gets worse. This week, proposals have been mooted in the Treasury to introduce so-called tapering. Customers would pay a lower price per unit up to a certain consumption limit and then higher costs would kick in for any consumption above that point. The aim is to push households to keep energy consumption beneath prescribed limits. No doubt people with draughty homes will end up being penalised for energy use the authorities judge as profligate.
Captured by an environmentalist outlook, the National Grid, the Tories and officialdom are reluctant to secure our energy supply, but are eager to straitjacket all forms of energy use. Even as households suffer, we can only hope that hospitals, essential workplaces and indeed National Grid substations will be able to fall back on diesel generators to avoid blackouts this winter. It hardly inspires confidence that the National Grid is already asking businesses to replace last-resort diesel generators with low-carbon alternatives – simply to save an infinitesimal 500 tonnes of CO2.
The fact that we are even contemplating rationing and blackouts is an utter travesty. Brits should not become inured to the ways of managing energy supply more befitting of the developing world – where not just temporary power cuts, but also lengthy 'rolling' blackouts and brownouts are part of the furniture of everyday life.
We cannot keep lowering our expectations of what a proper energy policy can deliver. We deserve so much better.
James Woudhuysen is visiting professor of forecasting and innovation at London South Bank University.
To enquire about republishing spiked's content, a right to reply or to request a correction, please contact the managing editor, Viv Regan.