Labour has a woman problem
Leading Labour figures would rather appease a woke minority than be straight with the public.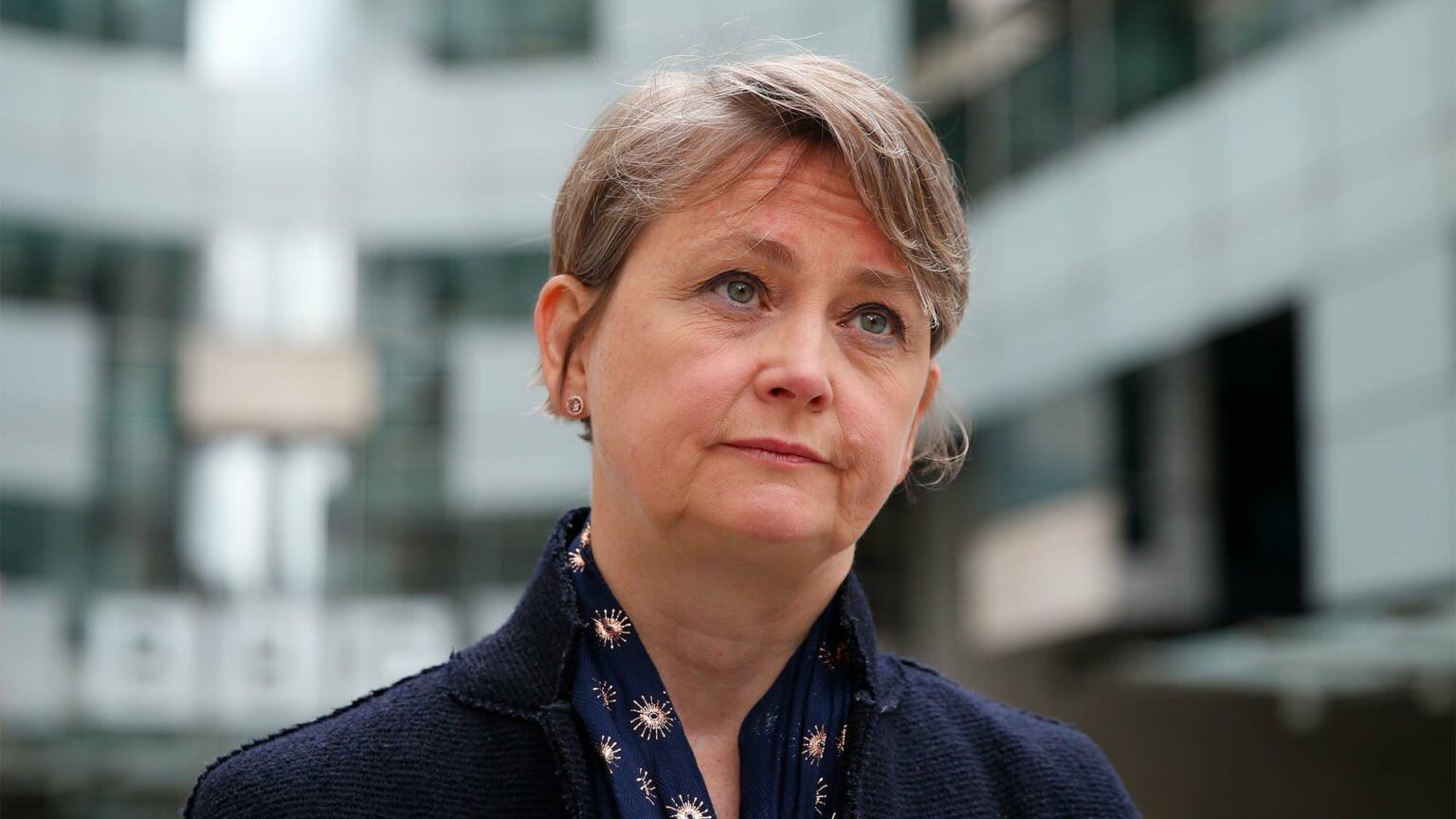 Even Labour's leading ladies, who you would think might benefit from the wisdom of lived experience, apparently cannot define the parameters of womanhood.
The first to fall at the hurdle of common sense this week was Labour MP and shadow minister for women and equalities Anneliese Dodds. When interviewed on BBC Woman's Hour, on International Women's Day, Dodds seemed surprised to be asked by host Emma Barnett 'for a clear definition of what a woman is'. In response, a flustered Dodds did her best impression of a prevaricating philosophy undergrad, and explained that 'there are different definitions legally around what a woman actually is'. When pushed to be clear, Dodds argued that what constitutes a woman 'does depend what the context is, surely'.
After Dodd's toe-curling display, shadow home secretary Yvette Cooper tried to avoid answering the woman question entirely when it was put to her the next day by Times Radio's Stig Abell. Cooper said she didn't 'want to go down the rabbit hole of defining what a woman is', chuckling at the idea that it might matter that leading figures in Britain's opposition party are either incapable or unwilling to answer such a simple question. Instead, Cooper boasted about the fact that her book of women's speeches had been illuminated in lights in central London the day before, to celebrate International Women's Day. Quite how Cooper managed to collate a book of women's speeches, without apparently knowing what a woman is, is a mystery.
Of course, Dodds, Cooper and every other Labour MP know exactly what a woman is. While there might be an interesting debate to be had about how women are socially or politically valued, 99.9 per cent of the population understands how to differentiate between men and women on the basis of biological sex. That doesn't mean we are obsessed with what goes on in each other's knickers or chromosomes, or that exceptions don't apply to the rule. But just as the sky is generally blue and the grass is generally green, men and women are generally defined by sexual difference.
The real reason Labour politicians play dumb when it comes to the woman question is because so many of them feel the need to tiptoe around contemporary trans ideology, which holds that womanhood is a matter of gender identity, not biological sex. According to some trans activists, anyone who doesn't repeat the mantra 'trans women are women' should be sacked, doxxed and virtually lynched for their essentially fascist beliefs. For high-profile trans lobby groups like Stonewall, anyone who voices what has come to be known as a 'gender critical' view (ie, someone who believes that biological sex is real and gender identity isn't) is as bad as an anti-Semite. According to the leader of the Labour Party, it is 'wrong' even to utter the words 'only women have cervixes'.
This view of the world is shaping Labour policy, too. Leading Labour figures are fighting among themselves to propose the most drastic legal changes possible. MPs like Angela Eagle argue that 'self-ID' should be introduced into the Gender Recognition Act, meaning that people would be allowed to change their legal sex at will. Others like Nadia Whittome insist that the term 'non-binary' be recognised in law.
One obvious consequence of this is that spaces that were formerly segregated by sex – like prisons, toilets or changing rooms – would be expected to allow people to enter based on their self-declared gender identities. Anything less would be outlawed as 'transphobic'.
It is not an accident that this discussion so often centres around women's spaces, and not men's. It's also important to remember that many of these same MPs were not so long ago lecturing us about the need for women-only spaces, women-only shortlists and women-only quotas, on the basis that the irrevocable differences between the sexes meant that women were often dealt the short straw. That so many of them have now forgotten or sacrificed their belief in the importance of biological difference tells you something about the Labour Party's desperation to curry favour with the identity-politics-infected Twittersphere.
Perhaps more importantly, Labour's refusal to tell the truth about the motives behind its nonsensical position on sex and gender speaks to a broader problem for the party. Many commentators still scratch their heads about why the Conservatives snatched so many Labour seats at the last election in 2019. The obvious reason is that voters don't like being taken for fools. In 2019 Labour struggled to give honest and clear answers on Brexit. Now it is getting itself in a similar muddle on trans issues. But if politicians cannot truthfully answer a question that nursery school kids could answer, how is anyone supposed to trust them on other issues – like domestic policy, or war?
The woman question might be a rabbit hole that Labour politicians say they don't want to fall into, but from where most of us are standing, Labour fell through the looking glass a long time ago.
Ella Whelan is a spiked columnist and the author of What Women Want: Fun, Freedom and an End to Feminism.
To enquire about republishing spiked's content, a right to reply or to request a correction, please contact the managing editor, Viv Regan.