Black Lives Matter's missing billions
More and more questions are being raised about BLM's finances.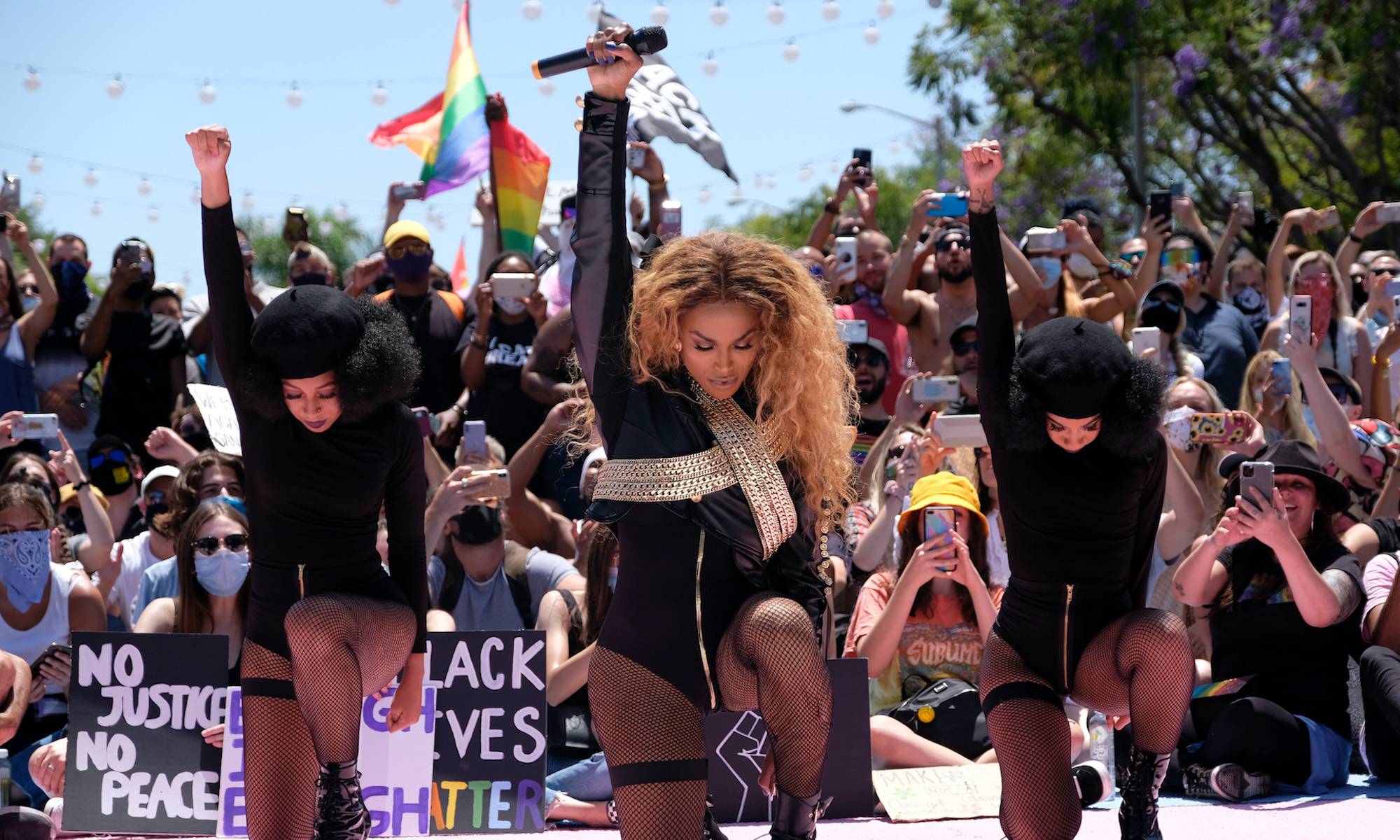 The Black Lives Matter movement has raised billions of dollars over the past several years. But no one seems to know how most of that money has been spent.
On 20 December 2020, The Economist noted that $10.6 billion had been pledged to causes and organisations affiliated with BLM. According to that article and further reporting from the right-leaning Daily Signal, BLM's corporate donors included Amazon, Gatorade, Microsoft, 23andMe and Tinder, while recipients ranged from the small-scale Unicorn Riot guerilla media firm to the sizeable Black Lives Matter Global Network Foundation (BLMGNF).
As far as I can tell, no comprehensive or even partial audit of what happened to this staggering sum of money has ever taken place. Indeed, given the sheer number of corporate and NGO players involved, conducting one would be incredibly difficult. However, taking a look at the experience of just one BLM-affiliated organisation – BLMGNF – could give us an insight into what went on more broadly. The foundation's story is truly remarkable.
BLMGNF received more than $90million in 2020, the year George Floyd was killed. According to the New York Post, by the end of 2020 the group had 'an approximate balance of $60million' after spending $8.4million on undefined expenses and costs, and committing '$21.7million to local chapters'.
This is where the picture gets complicated. A group of 10 Black Lives Matter chapters known as the #BLM10, which includes the organisation's sizeable New Jersey and Hudson Valley branches, publicly criticised BLMGNF in November 2020 over 'financial transparency, decision making and accountability'. 'To the best of our knowledge', a spokesperson for #BLM10 stated in an open letter, 'most chapters have received little to no financial support from BLMGNF since the launch in 2013'.
The 2020 impact report for Black Lives Matter, which covers BLMGNF, BLM PAC and BLM Grassroots, does mention funding given to local chapters, but it only lists 11 chapters as recipients of its funding out of dozens of them.
Interestingly, BLM's impact report lists far more transgender-advocacy organisations as its recipients than organisations promoting black civil rights. The list of organisations to which BLMGNF pledged at least a six-figure grant includes: Trans United, the Audrey Lorde Project (Trans Justice), Black Trans Circles, the Transgender District, the Black Trans Travel Fund, the Okra Project, For the Gworls, the Trans Justice Funding Project, the Trans Housing Coalition's Homeless Black Trans Women Fund, Black Trans Media and Black Trans Femmes in the Arts.
Questions have also been raised about what is going on at the top of BLMGNF. The organisation appears not to have had a chief executive for almost a year now. According to the Washington Examiner, former CEO Patrisse Cullors stepped down in May 2021 following criticism of her personal finances. However, two respected activists whom she appointed to lead the organisation after her resignation never actually took office, 'because of disagreements with BLM'. This appears to have only been made public last September. While BLMGNF has now opted to suspend its online fundraising operations, tens of millions of dollars were almost certainly raised during a period when the organisation had no upper leadership team.
And then, there were the houses. One of the main reasons Cullors stepped down was due to the controversy over her 'real estate buying binge', during which she purchased four homes valued at $3.2million. Cullors signed off on the deeds for a house in Inglewood, California worth $510,000, a 'custom ranch' property located in rural Georgia, which was equipped with an airplane runway, and a $1.4million mansion in ritzy Topanga Canyon, a short drive from Malibu, California.
You'd think that all of this might make more people want to know what happened to the billions pledged to BLM, or the millions given to BLMGNF specifically. Yet most media outlets have not raised any questions at all.
This seems to me to be a product of the 'soft bigotry of low expectations' that is becoming increasingly prevalent on the woke left. For me, this is why asking questions about the missing money is so important. It's not because, as some would have it, I 'hate black people' or 'want to make women of colour look bad'. The left's bigotry of low expectations is just as racist as anything you can find on the hard fringes of the right, and it must be opposed.
A remarkable recent study showed the soft bigotry of low expectations in action. According to the Washington Post, the study found that white liberals dumb down their language when they talk to black people, losing multiple grade levels of word complexity. Surely, the same sort of quiet contempt, combined with an equally unspoken fear of false allegations of racism, explains the widespread reluctance to ask searching questions of Black Lives Matter's finances. One more than suspects that if similar amounts of money had been raised by, say, the Tea Party and there were more than a few questions about how it had been spent, then a lot of strangely dressed patriots would be in deep trouble right now. These sorts of double standards do no good for black people.
Besides, it would be difficult, speaking frankly, to think of a single positive change in the American black community which has resulted from the Black Lives Matter movement. A few studies have found that cities where BLM marches took place in the past several years witnessed slight reductions in police homicides. However, these same communities endured a sharp rise in 'regular' murders in the wake of reduced police activity. Largely as a result of police forces retreating, there were more than 4,000 homicides in the US in 2020 compared with 2019, with homicides surpassing 20,000 for the first time since 1995.
Even for those who support the saner goals of BLM, it should be obvious that giving up money when it is either not clear how it has been spent or is spent on largely tangential causes does no good for communities of colour.
Here's a tip for you: if and when you give to a black charity, don't be racist enough to assume it's normal for the organisation to have problems like those BLM is currently embroiled in. You should treat it like any other charitable donation, and make sure the organisation has transparent finances, a definite address and a CEO. Far more deserving causes do exist.
To enquire about republishing spiked's content, a right to reply or to request a correction, please contact the managing editor, Viv Regan.