Can we now have an honest discussion about Islamist terrorism?
Police think the killing of David Amess may have had an Islamist motivation. We need to talk about this.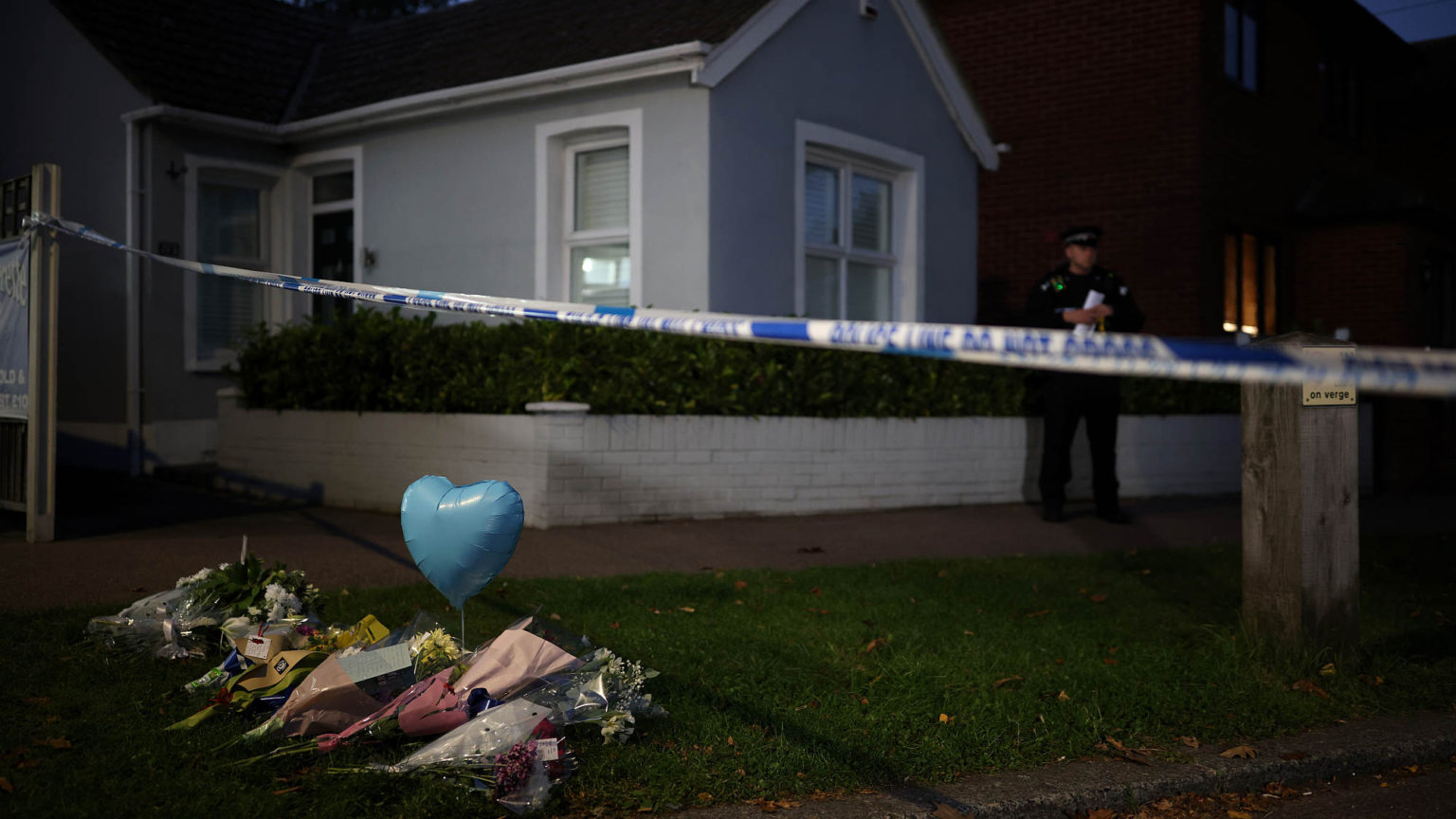 The discussion about the horrific slaying of Tory MP David Amess is set to change. Possibly radically. The police's decision to treat his murder as a potential terrorist incident, with an Islamist motivation, is likely to shake up how the media elites in particular talk about it. Out will go any implacable political anger and the insistence that we search for the cultural and intellectual influences behind this barbaric act. In their place we'll see demands for calm. Don't feel too much fury, we'll be told. Don't extrapolate. Don't blame it on any one faith or ideology. Don't be Islamophobic. The liberal media will likely stop stirring up passionate feeling about this heinous crime, and instead seek to suppress such emotion.
It is always the way when a suspected act of Islamist terror takes place. 'Don't look back in anger' becomes the rallying cry. From the Manchester Arena bombing to the slaughter in London Bridge, Islamist outrages are always followed by a media demand that we don't politicise them, don't make them into focal points for national fury or feeling. Feel grief, of course. Lay a flower, sign a book of condolence, post a sad tweet, issue a platitude. 'We mustn't let the terrorists divide us', etc etc. Just don't dwell for too long on the frequency of such acts – scores of Brits have been killed by radical Islamists over the past five years – and, whatever you do, don't ask awkward questions about what this violence might say about the divisions and tensions in 21st-century British society. In the haze of the terroristic aftermath, we witness not the promotion of strong political feeling, but the policing of it. It seems likely something similar will happen following the Amess atrocity.
The Metropolitan Police have formally declared the murder of Amess a terrorist incident. They believe the stabbing to death of the 69-year-old Tory backbencher at a surgery with constituents in a church in Leigh-on-Sea yesterday had a 'potential motivation linked to Islamist extremism'. The Guardian is reporting that the name of the suspect – a 25-year-old Briton with Somali heritage – matches the name of someone referred to Prevent, the government programme that keeps a check on those showing signs of radicalisation. Of course it remains to be seen just what the motivation was, and exactly what the suspect was thinking when he allegedly planned this terrible attack. Yet already there is likely to be a tangible shift in how this attack is understood and talked about. It is likely to be treated, not as a symptom of some deeper social rot, or as a manifestation of a broader ideology we should all be concerned about, but rather as a tragic, almost inexplicable event, like a natural disaster.
To see how this overt depoliticisation of Islamist attacks works, just think about the stark difference in the way various violent acts have been discussed and memorialised in Britain in recent years. So when a young white man – pathetic incel Jake Davison – murdered five people in Plymouth in August, it was instantly transformed by the chattering classes into an act of terror that confirmed the poisonous nature of 'toxic masculinity' and the problematic role of white men in contemporary society. Yet when a radical Islamist stabbed to death three gay men in a park in Reading just over a year earlier – in June 2020 – no such extrapolations were made. No furious political discussion took place. That awful act was seen as symbolic of nothing. Maybe the killer was mad? Soon, the Islamist terror amnesia industry kicked in, in which the shushing of discussion about Islamist attacks becomes so intense that people actually forget they took place, and now I reckon many Brits would struggle to recall the monstrous event that took place in Reading that day.
Or consider the speed and intensity with which the murder of Labour MP Jo Cox by an extremist right-winger came to be viewed as a violent expression of deep, dark social trends. Especially in relation to Brexit. Her killing was ruthlessly politicised, to the cynical end of political extrapolation, to the cause of demonising Brexit. This contrasts staggeringly with the liberal elite's response to the Manchester Arena bombing in 2017, and to the Islamist rampage in London Bridge in the same year, and to the stabbing in Fishmongers' Hall in 2019, and to the Reading stabbing in 2020. Those acts were memorialised, yes – briefly. But they were never politicised. Indeed, those who tried to politicise them, and to organise public expressions of anger about them, were written off as racist and Islamophobic.
The left is often at the forefront of efforts to deflate anger about Islamist terrorism and to encourage political amnesia towards these terrible acts. This is why leftists in the UK still talk about the murder in Charlottesville in 2017, where one left-wing woman was mown down by a car being driven by a far-right extremist, but say nothing about the killing of 13 people in Barcelona in the same week by an Islamist terrorist using a van as a weapon. The rule seems to be: acts of terrorism carried out by extreme right-wingers and white men must be remembered and protested about; acts of terrorism carried out by Islamists, by people from a Muslim background, must be moved on from as swiftly as possible. 'Don't look back in anger.' Fascism is bad when the white right does it; less so when Islamist extremists do it.
We mustn't allow this to happen with the murder of David Amess. We cannot allow the specific problem of radical Islam – if that's what this was – be generalised into a broader problem of the 'public' threat to MPs, as if all of us are somehow dangerous. If it transpires that his killing was an act of terrorism with an Islamist motivation, then we need to have the targeted, focused discussion that is so often discouraged and even demonised in the aftermath of Islamist attacks. Islamist terrorism is a serious problem. It tells us something about the divides and grievances nurtured by the ideology of multiculturalism. It has claimed the lives of far more Brits in recent years than any other kind of violent political ideology. It is not 'Islamophobic' to say this. The truth must never be criminalised.
Brendan O'Neill is spiked's chief political writer and host of the spiked podcast, The Brendan O'Neill Show. Subscribe to the podcast here. And find Brendan on Instagram: @burntoakboy
Picture by: Getty.
To enquire about republishing spiked's content, a right to reply or to request a correction, please contact the managing editor, Viv Regan.