David Baddiel vs woke anti-Semitism
Jews Don't Count exposes the progressive left's Jewish problem.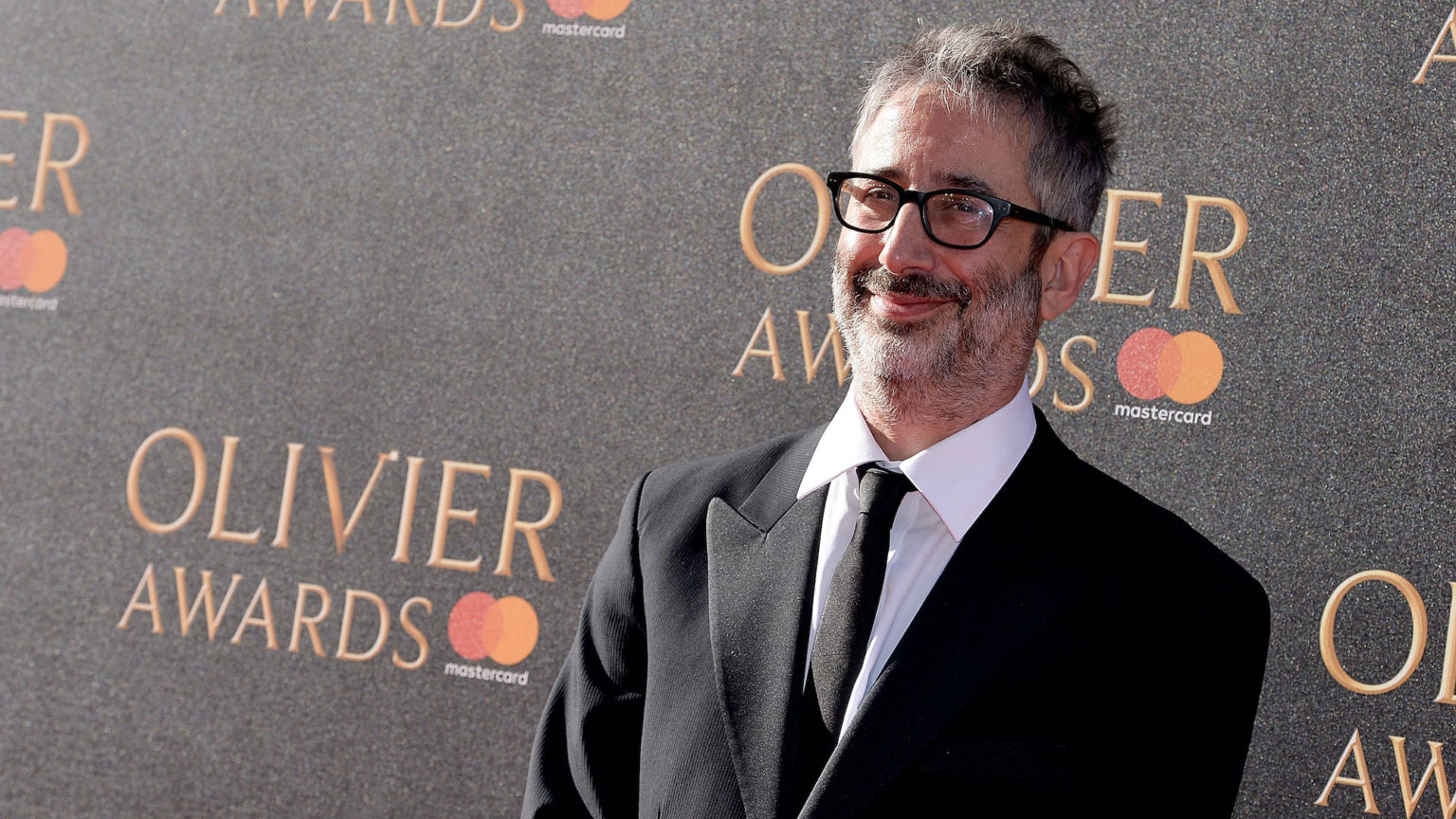 David Baddiel's Jews Don't Count is a short, sharp attack on 'progressive' attitudes towards anti-Semitism. As such, it makes for a compelling polemic.
As Baddiel characterises them, progressives are a broadly left-leaning coalition who 'define themselves as being on the right side of history'. You can find them on the one-time Corbynista wing of the Labour Party, or hash-tagging their support for Black Lives Matter, or maybe penning op-eds for the Guardian. They are not necessarily 'classically left-wing', as Baddiel puts it, given many are none too concerned with economics and the interests of 'the working man'. Rather, they are interested in fighting what is best thought of as a cultural battle, promoting the 'right' attitudes and, above all, tackling all forms of prejudice.
All except one, that is. And this prompts the question that fuels Baddiel's anger. Why do progressives treat Jews differently to all other identity groups?
Because there's no doubt that Jews are the absent presence, the huge blindspot, in the canon of progressive causes. As Baddiel explains, Jews are never accorded the same protection or championing as other identity groups. Take the following of Baddiel's examples. In 2019, actress Seyi Omooba was starring in a production of Alice Walker's The Color Purple, when some homophobic Facebook messages of hers from 2014 came to light. She defended them on the grounds that they were justified by the Bible. In 2017, Alice Walker herself published a poem, 'To Study the Talmud', which rehearsed old anti-Semitic tropes about Jews drinking Christian blood and promoting paedophilia. She could claim this was based on a reading of the Old Testament.
Similar expressions of prejudice, with similar religion-based justifications. Yet while Omooba was castigated and eventually fired from The Color Purple, Walker herself remains as lionised as ever.
Baddiel has plenty more examples of prejudice that would have caused cancellation levels of outrage among progressives if the target had been any group other than Jews. Think, for example, of film director Ken Loach's willingness to dismiss anti-Semitism as an understandable reaction to Israel's actions, which, in the progressive lexicon, would surely qualify as a case of victim-blaming. Or Jenny Tonge, a one-time Lib Dem MP and now denizen of the House of Lords, who, in an attack on a Zionist tweeter asked rhetorically why it was that Jewish people have been persecuted throughout history.
Again and again, Baddiel shows how Jews are the exception to the identitarian rule. Cultural appropriation is wrong, progressives contend. Except if it's Jewish culture being appropriated, from bagels to salt beef. Minority actors must play minority roles, progressives assert. Except if it's Italian American Al Pacino playing the Jewish lead in Hunters (2020) or Gary Oldman playing Citizen Kane screenwriter Herman Mankiewicz in Mank (2020). That's the same Gary Oldman who, in 2006, defended Mel Gibson after his infamous anti-Semitic rant, saying: 'Mel Gibson is in a town that's run by Jews and he said the wrong thing because he's actually bitten the hand that I guess has fed him, and doesn't need to feed him anymore because he's got enough dough.'
So why are Jews excluded from, as Baddiel puts it, the 'sacred circle' of progressive causes?
Baddiel's answer is simple. It is because progressives, at some level, always see Jews as privileged. Indeed, they are still presented, as per the old anti-Semitic conspiracy theory, as close to, perhaps even manipulating, the powerful. And they are increasingly, as per the new right-on conspiracy theory, seen as white, and therefore part of the white-supremacist cabal ruling the world.
And, of course, Jews are seen as benefiting from all this (supposedly banking) power by accumulating a lot of money – one of the oldest tropes in the anti-Semitic playbook. To illustrate this tendency to dismiss anti-Semitism on the grounds that all Jews are wealthy, Baddiel quotes arch progressive pundit Ash Sarkar: 'Anti-Semitism, at this point in history, is primarily experienced as prejudice and hostility towards Jews as Jews, largely without aspects of material dispossession (such as structural unemployment) that manifest in other forms of racism.'
Baddiel cuts through Sarkar's verbosity. 'The suggestion here', he writes, 'is that because Jews are materially better off – I'm not sure what else "without aspects of material dispossession" means – than other ethnic minorities, it is a lesser form of racism. It all comes down to money.'
On this point – that because some Jewish people happen to be wealthy, anti-Semitism is a less serious form of bigotry – Baddiel is at his impassioned best:
'[F]uck off about money. Because money doesn't protect you from racism. As I say, some Jews are rich. My grandparents were: they were industrialists in East Prussia. They owned a brick factory. They had servants. By the time they were fleeing to England with my mother as a baby in 1939, however, that had all been robbed from them. And by the end of the war, most of their family – and therefore a large section of mine – had been murdered. It doesn't matter how rich you are, because the racists will smash in the door of your big house that they know you don't deserve anyway and only own because you're Jews.'
Baddiel is equally good on that other plinth of the progressive justification for anti-Semitism — namely, the existence of Israel. As he puts it, the idea that Jewish people should have to answer for the actions of the state of Israel is worse than absurd:
'I don't care about [Israel] more than any other country, and to assume I do is racist. To assume that I have to have a strong position either way on Israel is racist. Because I am a British person – a Jew, yes, but my Jewish identity is about Groucho Marx, and Larry David, and Sarah Silverman, and Philip Roth, and Seinfeld, and Saul Bellow, and pickled herring, and Passovers in Cricklewood in 1973, and my mother being a refugee from the Nazis, and wearing a yarmulke at my Jewish primary school – and none of that has anything to do with a Middle Eastern country three thousand miles away.'
He does care about the plight of the Palestinians, he writes. But no more so than that of the Rohingya Muslims in Myanmar, or the Yazidis in northern Iraq.
Jews Don't Count picks its targets well. It exposes the blindspots and double standards of identity politics. And it often skewers the self-righteous purveyors of such politics on their own swords.
But while there is much to applaud here, it is difficult to warm to Baddiel's ultimate objective. Which is not to overcome the divisive and increasingly manichaean logic of identity politics, pitching identity groups into infernal battle with one another, but rather to win Jews a better position on the battlefield. Or as he puts it, 'Jews should be understood as somewhere in the ME section of BAME'.
Surely we all can do better than that.
Tim Black is a spiked columnist.
Picture by: Getty.
To enquire about republishing spiked's content, a right to reply or to request a correction, please contact the managing editor, Viv Regan.