Big Tech has become a tyranny
Facebook's banning of Donald Trump sets a terrifying precedent.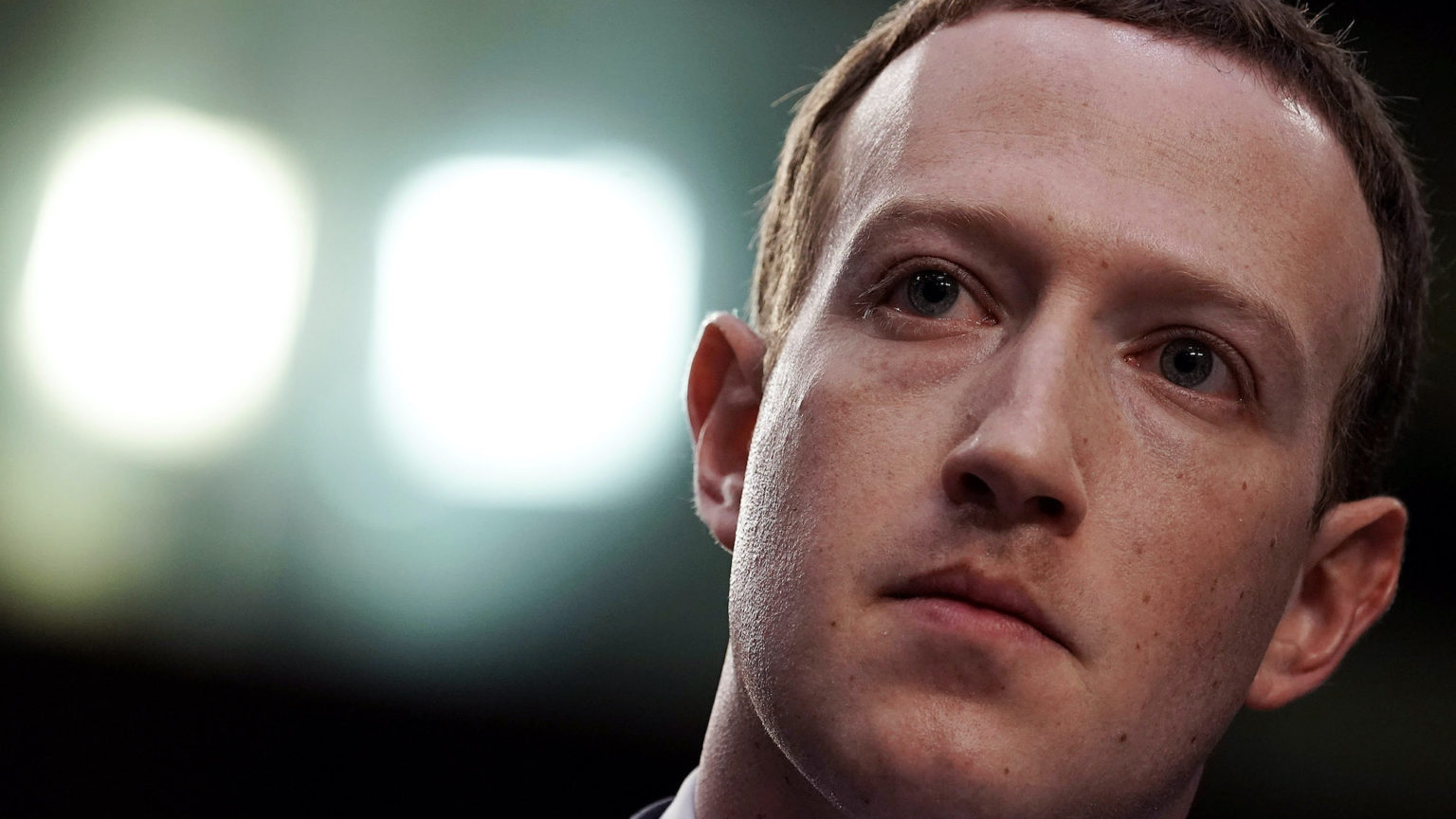 The decision announced by Facebook CEO Mark Zuckerberg yesterday to close down Trump's page for the rest of his presidency, perhaps indefinitely, represents the most profound assertion yet of Big Tech's right to police democratic politics.
At a stroke, unaccountable billionaire capitalists have decided to deprive a democratically elected president – the leader of the free world, no less – access to a large part of what now constitutes the public square.
A line has been crossed that can never be uncrossed.
And yet, among commentators and politicos, many of them liberals and left-wingers, this has been met not with shock and horror, but a boneheaded chorus of 'what took you so long?'.
No one can plausibly defend what Donald Trump has said and done, online and off, in recent days.
His praise of the cosplaying loons who stormed the Capitol Building in Washington, DC yesterday, a violent attempt to thwart the process by which Joe Biden's election victory was being affirmed by Congress, was despicable.
His claim that the presidential election was rigged is based on little more than bullshit conspiracy theories. He is sowing distrust in the democratic process purely to protect his own wounded ego.
But none of that justifies the action Facebook and other tech giants have now taken (YouTube also removed one of Trump's videos; Twitter banned three of his tweets and handed him a temporary suspension, and it is now being egged on to make it permanent).
Indeed, this all has the potential to cast a far longer shadow over democracy and freedom than the futile efforts of Trump to overturn the November election.
Big Tech censorship is nothing new. In recent years, social-media companies – once reluctant to be drawn into becoming official censors and arbiters of truth – have increasingly clamped down on what they deem to be hate speech and misinformation.
This has impacted not just on bona fide bigots and bullshit merchants, but also on medics and experts who dissent from lockdown and feminists who challenge transgender orthodoxies.
Trump has often found himself in the crossfire of all this, given his own penchant for conspiracy theories and inflammatory rhetoric. In the past year, he has had tweets about Covid, voter fraud and the BLM protests slapped with health warnings and fact-checks by Twitter and Facebook.
That he is the democratically elected president was really the only thing saving him from having his posts or accounts deleted entirely – Facebook and Twitter conceded his comments were, you know, kind of in the public interest.
Still, it was widely assumed that his accounts would be dispensed with come inauguration day, which is in two weeks time. That the tech firms decided to move before then is symbolic.
In a statement released yesterday, Zuckerberg claimed Trump's now-deleted posts and video, in which he expressed his love for the Capitol stormers and restated that the election was 'stolen', amounted to using Facebook to 'incite violent insurrection'.
But the fact that Trump was also telling them to go 'home in peace' in those posts makes the charge of incitement a little more complicated. Facebook et al clearly just felt the tense atmosphere gave them enough cover finally to take the plunge.
'We believe the risks of allowing the president to continue to use our service during this period are simply too great', Zuckerberg intoned, in the manner of a benevolent dictator, presiding over his 2.7 billion users.
It would be bad enough if the tech giants – drunk on their own wealth and delusions of moral superiority – were asserting themselves as the grand referees of democratic politics.
What's worse is that they've had this status, in part, thrust upon them. Following the shock election of Trump, Democratic politicians – even alleged left-wing radicals – demanded of these billionaire capitalists that they regulate political speech.
Time and again the great and good has demanded that the tech giants police the speech of users, and filter what claims and ideas they are allowed to engage with, because they deem voters too stupid to navigate the new public sphere unfettered.
That for the moment Silicon Valley is populated by technocrats and identitarians, broadly aligned with the outlook of those demanding more bans, is no guarantee that censorship will stay within the bounds many left-wingers seem to think they have set for it.
Last year, amid its purge of right-wing conspiratorial groups that were allegedly inciting violence, Facebook also purged Antifa groups and anarchist publications – a move denounced by left-wingers as an act of 'false equivalence'.
Well, with the banning of the 45th president, illiberal leftists have officially surrendered any right to complain when the power and moral authority they have handed to Big Tech is wielded against those they happen to agree with.
If this can happen to Donald Trump, it can really happen to anyone. But our supposed betters in politics and the media are apparently still too dense to see that.
Tom Slater is deputy editor at spiked. Follow him on Twitter: @Tom_Slater_
Picture by: Getty.
To enquire about republishing spiked's content, a right to reply or to request a correction, please contact the managing editor, Viv Regan.