Lord Adonis loathes the 'red wall'
The Remoaner peer accuses former Labour voters in the Midlands and north of being Powellite racists.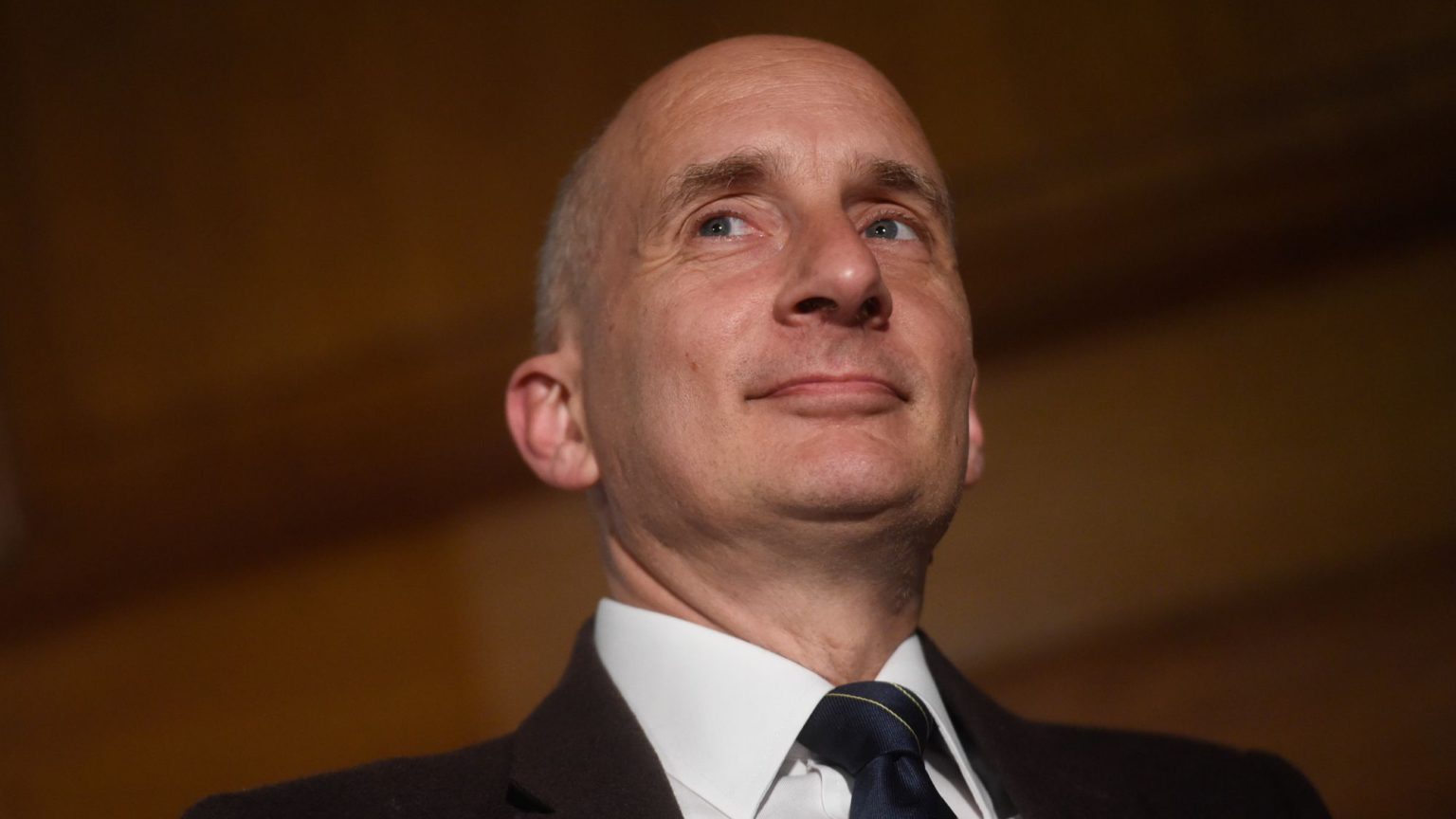 It has been constantly claimed that the 'fury' against Dominic Cummings is only to do with him breaking the lockdown rules. He is the government adviser who helped draft rules that everyone else has to abide by. As armchair anarchists like to rehearse, Cummings once again demonstrates how 'there is one rule for them and another for the rest of us'. It is said to be the root source of 'public fury', even though plenty of people have been sneaking out to commons and beaches during lockdown.
Another unelected public figure and fellow baldie, Lord Andrew Adonis, provides us with obvious reasons for all the bile and anger against Cummings. And it really does not have much to do with road trips, wonky eyesight or Barnard Castle.
Writing in the New European, Adonis makes clear what the 'fury' is really about: Brexit. Or rather, the failure of Third Way architects such as Adonis and others to stop Brexit altogether. 'If Cummings implodes', he writes, 'let me chance my arm and say there is a serious possibility that Brexit comes back into play'. At least Adonis is honest – perhaps too honest for rearguard Remainers – about the real forces behind the witch-hunt against Cummings. But his belief that Brexit can be reversed at this stage is as delusional as a spurned lover who believes a text from an ex means a reconciliation is on the cards.
If all this wasn't gauche enough, Adonis helpfully reminds us why the Labour Party were so thoroughly routed in the last General Election. He claims that Brexit 'is the most dangerous right-wing project in Britain since Enoch Powell unleashed his anti-immigrant and anti-European tirades in the late 1960s'. He fails to mention that key Labour figures, such as Michael Foot and Barbara Castle, once joined forces with Enoch Powell in 1973 to campaign against Britain's membership of the then European Economic Community (EEC). For left Eurosceptics, retaining parliamentary and popular sovereignty was so important that working alongside a reactionary such as Powell was considered a price worth paying.
But Adonis has something to say about Labour voters and 'Powellism', too. He claims that another Europhile, Roy Jenkins, told him how powerful a hold Enoch Powell had 'over what we now call the working-class "red wall" in the Midlands and the north'. Learning nothing from the causes of Labour's last election disaster, Adonis doubles down on the slander that northern Labour voters are a mass of bigoted racists.
It's ironic that Adonis raises the bogeyman of Enoch Powell, since elite Remainers share a similar hostility to the working class as Powell did in his day. One of Powell's concerns about non-white immigration was that he believed that Britain's 'white natives' would automatically pogrom at the sight of black people.
Elite Remainers share with Powell a similar patrician loathing towards the supposedly gormless 'working-class red wall voters in the Midlands and the north'. For middle-class liberals, British society has to be rescued from the unthinking voting actions of the uneducated throng, preferably with Lord Adonis or the European Commission making laws on everybody else's behalf. They see Brexit as a disaster because it was voted for by the wrong people to enable the worst sort of people greater say on how the country is run.
The Remainer Alliance is far more reactionary than a well-connected elitist such as Cummings or an old Etonian like Boris Johnson. Elite Remainers are hysterically hostile to the mass electorate having a final say on laws that affect them. They see Cummings, wrongly as it happens, as the scourge who let the masses back in to spoil their dinner parties. And Lord Adonis's soul-baring missive confirms that.
Neil Davenport is a writer.
To enquire about republishing spiked's content, a right to reply or to request a correction, please contact the managing editor, Viv Regan.